Around the road
Walking to school, riding their bike on the weekend, skateboarding with friends, or learning to drive, does your child understand how to behave safely on and around the road?
Below is a guide to the sections of the student site to help you identify the information most relevant to your child, to help them develop good habits early in their road journey.
As a pedestrian
Did you know that pedestrians make up more than 10% of those killed on Western Australian roads?
When pedestrians interact with cars on the road they have no real protection so are much more vulnerable in a crash. It's important we teach our children how to use paths and roads safely when they are walking.
Teach them to:
Always look towards oncoming traffic.
Walk straight and with care.
Avoid crossing between parked cars.
Cross at designated pedestrian crossings (where possible).
Not assume cars will stop, even when they should give way to pedestrians.
Not walk on or around the road if they've been drinking alcohol.
Help other pedestrians like younger children or elderly people.
Walking is an important part of our children's lives for independence, health and fitness. However, with less physical and cognitive development, they are more at risk than adults.
Bikes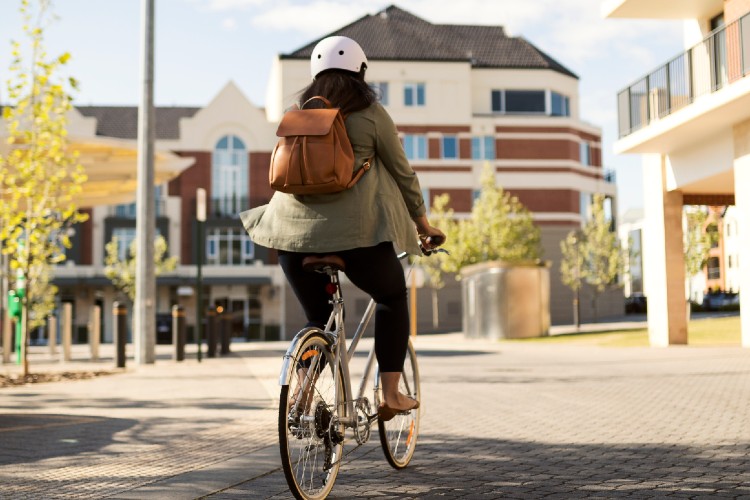 The rules for riding a bike in WA have recently changed. Now riders of all ages can use the footpath (unless signs say not to). This makes teaching our children how to share footpaths and roads even more important.
If your child is learning to ride a bike it's important they understand the rules before they are allowed to ride by themselves.
As a parent, the most important thing you can teach your child is to wear a helmet at all times. Be a good role model and always wear a helmet if you're riding with your children (it's required by law).
When purchasing a helmet:
Measure your child's head if they're not with you.
Check it fits firmly on their head, with the chinstrap securely fastened.
Make sure it doesn't move when you push it back and forward (if it does, it won't protect the front or back of the head in a fall).
Help keep your children safe by buying them a high quality bike with equipment in good working order, and safety devices such as reflectors and bells.
Remember to maintain and check your child's bike regularly and teach them how to check it themselves. You can use our tips for helmets and safety equipment as a guide.
Small Wheels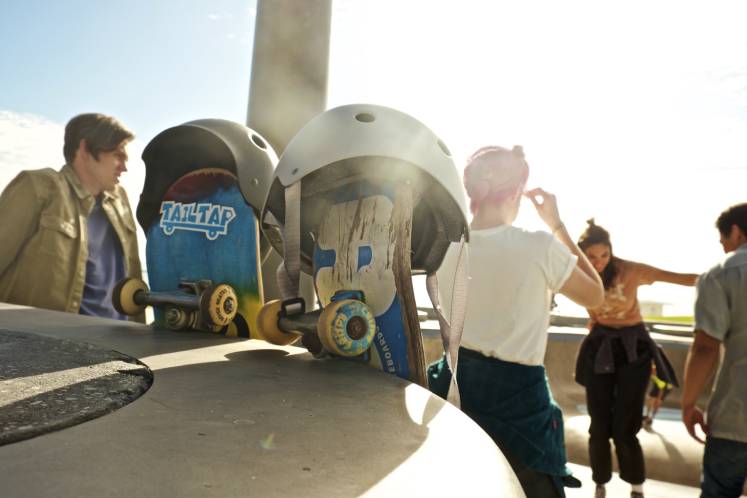 If your child is over the age of 12; skateboards, non-motorised scooters, and rollerblades all count as wheeled recreational devices. That means certain rules apply that dictate when and where they are allowed to ride.
As a general rule, small wheelers are allowed to use footpaths and shared paths as long as they keep left and give way to pedestrians. They can also use the roads under certain circumstances.
If you have a child learning to use small wheels, make sure they understand the rules of pathways and road use.
Eventually they'll want to head out on their own. Before they hit the pathways, make sure they get plenty of practice in places made for skating or riding (like skate parks) and think about getting them lessons. It's hard to balance on small wheels, so stacks will happen.
Teaching them to respect and look after their equipment, and wear the right safety gear, could be the difference between them ending up with a bruise or a broken bone in a stack. For tips to help them keep safe see Small Wheel Safety.
Mobility
Wheelchairs and motorised scooters are not as powerful, or as visible, as other vehicles. If your child uses a mobility device, teach them to take extra care around the roads. We have created some specific advice and tips for them.
An electric wheelchair or electric scooter that doesn't go over 10km/h should follow the road rules for motorised wheelchairs in WA (which class them as a pedestrian). A wheelchair or scooter that can go faster than 10 km/h has to be registered as a vehicle with the Department for Planning and Infrastructure before it can be used on the road.
Worried about your child getting stranded?
Did you know RAC offers cover for wheelchair breaks downs? (out on the road)
If your child is in a manual or electric wheelchair, RAC Wheels2Go provides 24/7 breakdown assistance. And if they can't get their wheels fixed, RAC can organise a taxi to get them back to you safely.