Travel & Touring | WA Road Trips
By: Justine Costigan
Ask Jan Barrie, Co-Director of outback tour group Global Gypsies, about the highlights of driving the Canning Stock Route and she's immediately thoughtful.
"That's a hard one, because you really have to see the whole track to appreciate it," she says.
"As you move up the stock route, the history of the track starts seeping into your bones. You think [to yourself] how in God's name did they do this?"
More than a hundred years since the track was created, the Canning Stock Route extends through some of Western Australia's most remote and unforgiving territory.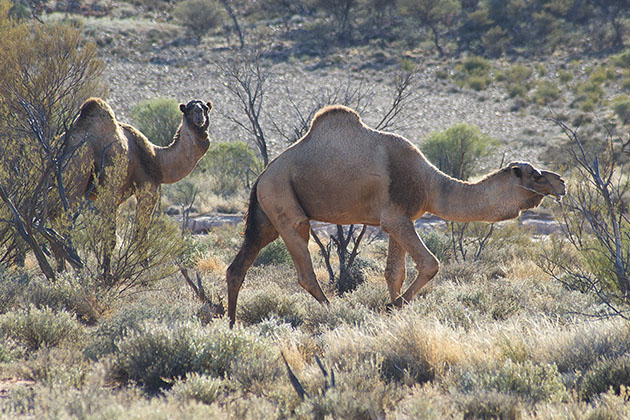 Although harsh, it's also extraordinarily beautiful, and rich with a fascinating Indigenous and colonial history.
Surveyed by Alfred Canning, who was appointed as WA's government surveyor in 1906, the Canning Stock Route was intended to break the monopoly on the meat trade enjoyed by West Kimberley pastoralists by allowing East Kimberley cattle to be brought to market.
Completed in 1910, with the often forced assistance of the local Indigenous population, the track included 48 wells roughly a day's walk apart.
Droving began the same year but the track didn't prove popular as many wells had been vandalised.
The Canning Stock Route was re-opened in the early 1930s after the wells were repaired but even so, it was not used extensively, with only around 20 drives recorded between 1931 and the last drive in 1959.
While the history of the track may be a drawcard, Ms Barrie says the scenery often takes people by surprise too.
"Sometimes the wildflowers are magnificent. [On my last trip] I saw fields and fields of high spinifex – golden for miles – and then bright, bright green contrasts.
"There were lovely desert oaks in clusters and all this different plant life. And in the background the constant was the red dirt and the brown hills."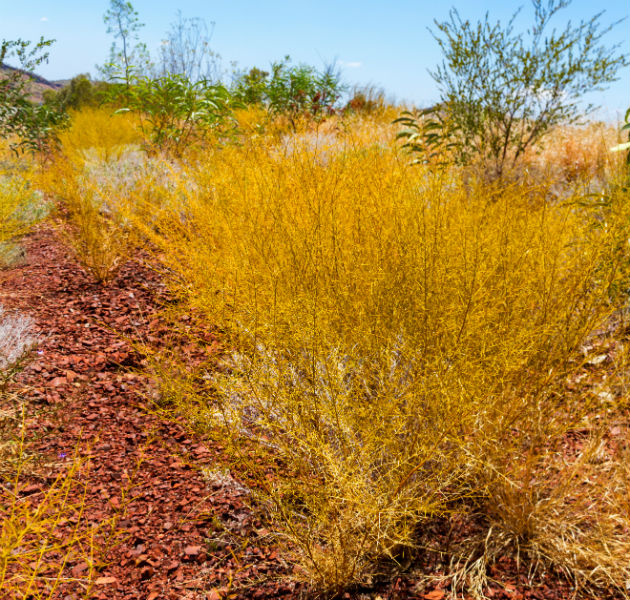 Driving the Canning Stock Route may now be popular but the first full crossing by car was only in 1968.
Since then interest in the track has slowly but steadily grown. Now there's a small industry associated with private tours along the track, helping both novice and experienced four-wheel drivers make the journey.
Global Gypsies first began taking groups across the Canning Stock Route in 2004 and their tag-along tours take around 22 days to make the journey from Wiluna in the south to Halls Creek in the north.
"The best thing we find is to start off very gently at the southern part of the track and then build up our drivers' skill so that by the time they're hitting 20-metre sand dunes they can navigate the challenges," says Ms Barrie.
Preparation is the key to a successful tour. One of the longest four-wheel drives in the world, it has also been billed as the loneliest.
"If you look at a map of the Canning, there is literally nothing for the first 1200km," she says.
"You leave Wiluna and you don't strike anything – there's not a phone [box], a hotel, gas station, a restaurant – there's nothing until you hit a small aboriginal community called Kunawarritji.
"It's going to take you about 10 days to get there because the track is so rough and you've got to have enough fuel, supplies and water to get you to that point."
Although many of the track's wells have water, it can't be relied upon and fuel is only available at Kunawarritji, 1200kms north from Wiluna.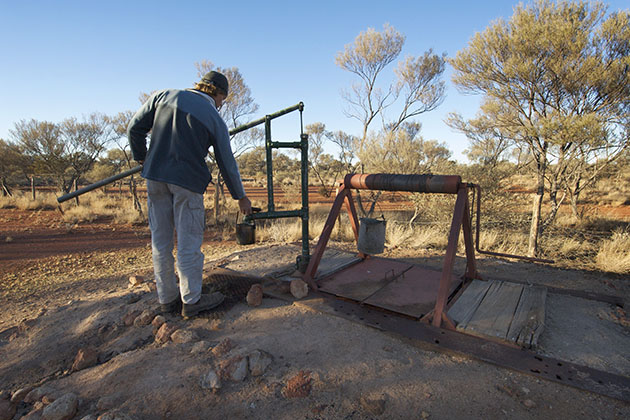 Although a car fridge is standard equipment, space for fresh food is limited, so planning to make meals using tinned and preserved foods is essential.
A typical day on the track with Global Gypsies starts early, with everybody up, packed and ready to leave camp by 8am.
Ms Barrie usually starts by walking the track with a group while the drivers stay behind for the day's briefing before collecting the walkers by convoy a few kilometres ahead. Everyone is ready for a morning tea break by 10.30am.
"We'll stop for tea and have a chat about the morning's drive. We usually time it so we're at somewhere interesting – maybe another well – and people will stop to take photographs," she says.
"Some people want to photograph every well along the way and others will stop to take in the view, the wildlife and the stunning natural beauty."
The convoy, which is limited to a maximum of 10 cars per tour, continues on for a few hours until lunch. The group aims to be at their campsite by mid-afternoon. Once camp has been set up some of the group may go for a walk, take photographs or simply rest.
Tour guide and Global Gypsies Co-Director Jeremy Perks often holds a four-wheel drive seminar or a talk about the location and its history.
At 5pm there's usually a briefing to discuss the events of the day and any preparation needed for the next day's driving.
After everyone has cooked their own dinner, evenings usually involve a campfire, stargazing and maybe damper or a special cake to share. It's a straightforward itinerary but not without surprises.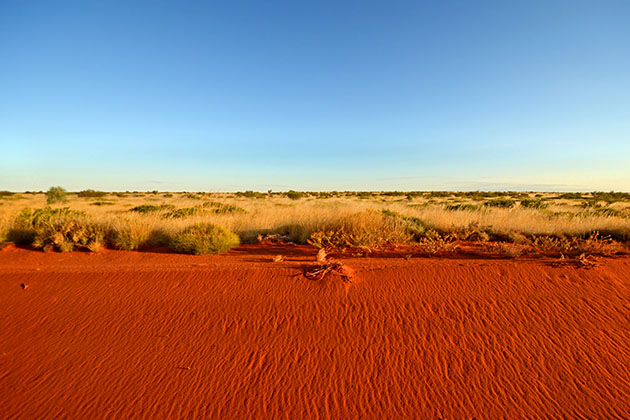 In May this year the Global Gypsies tour was forced to turn around two thirds into the trip in the face of a downpour that would have seen them bogged in mud for weeks.
Ms Barrie says the bad weather didn't dampen spirits.
"It's an experience that many of them have never had, or haven't had since they were kids. They have forgotten how wonderful it is to get out into the bush. Being without all the mod-cons is an eye opener for many people.
"On the CSR there is nothing – no electricity, no washing machine, no shower, no phone. It makes people realise how much we have and how much we shouldn't take for granted.
"It's transformative."