New Zealand has become something of a by-word for road trips as it really does offer something for everyone.
In the North Island, experience geothermal pools, adventure parks and even Middle Earth among the postcard-perfect landscapes.
Starting from Auckland, this trail is a haven for thrill seekers and active adventurers with everything from jet boating to a human-powered monorail. There's something for everyone.
Auckland to Matamata (160 kms)
After a two hour drive south from Auckland, suspend your reality in lush green of Middle Earth at Matamata, home of the Hobbiton Movie Set.
Great for fans of Lord of the Rings and the Hobbit, take a fully-guided meandering tour past more than 40 hobbit holes and the Shire that is home to Bilbo and Froddo.
The tour includes plenty of detail about this magical realm was created, giving a behind the scenes view into the mystery of movie making that the whole family can enjoy.
Afterward, grab a coffee and something to eat at one of the many cafes in town.
Matamata to Taupo (118 kms)
An hour and a half further south of Matamata, get ready to start your outdoor adventures at Lake Taupo, a dramatic setting within a volcanic caldera. Have a blast on the Huka Falls jet boat and witness thousands of litres of water cascading over the rocks.
If you need to calm your nerves, take a dip in the geothermal pools and soak up the therapeutic properties of the naturally heated waters. Feel the heat at nearby Craters of the Moon, a quirky natural phenomenon that resembles the surface on the moon with bubbling craters and steaming vents.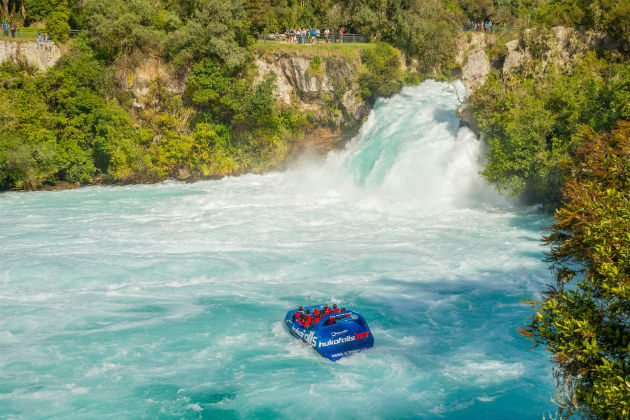 Matamata to Rotorua (81 kms)
Ever heard of a Shweeb? Well now's the time to ramp it up in Rotorua at the world's one-and-only human powered monorail racetrack. Pedal power and gravity will race you around the circuit - and if you beat the world record time Agroventures Adventure Park will give you $1000.
If the kids still have energy to burn, try the nearby OGO, the largest ball rolling park in the world where they can slip and slide all the way down a 350 metres sidewinder track.
Rotorua to Tauranga (79 kms)
The fun has only just begun at the Waimarino Adventure Park in Tauranga.
It's chock-a-block full of surprises with the Blob and UFO to contend with as well as rock climbing, beach volleyball and kayaking on New Zealand's only kayak slide. Ensure to bring your swimsuits, picnic basket or BBQ supplies and make a day of it.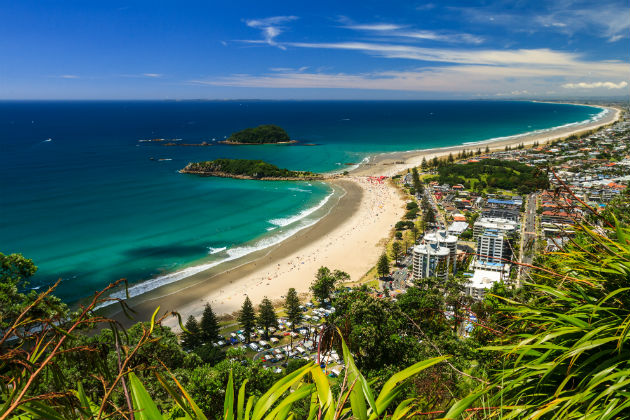 Tauranga to Orakei, Auckland (198 kms)
Back in Auckland, take an underwater journey at Kelly Tarlton's Sea Life Aquarium will uncover a wonderful collection of marine life. Funny and cute penguins, timid stingrays and New Zealand's largest collection of sharks all call the aquarium home.
For the absolute thrill seeker, try snorkelling in the shark cage or diving 'cage free' with the Shark Dive Xtreme.
There are literally hundreds of cool spots around New Zealand and all within easy driving distance when your home is on wheels. There's so much on offer where you and your kids can enjoy adventures together and cherish fond memories for years to come.
Take the ultimate road trip.
RAC Members can enjoy 10% off Apollo Motorhomes campervan hire in New Zealand. Traverse the North Island in your own time with your own camper, from 4WD campervans to family-sized motorhomes.