Travel & Touring | WA Road Trips
You're in for a bumpy ride on the Canning Stock Route - it's not a road trip for the faint-hearted.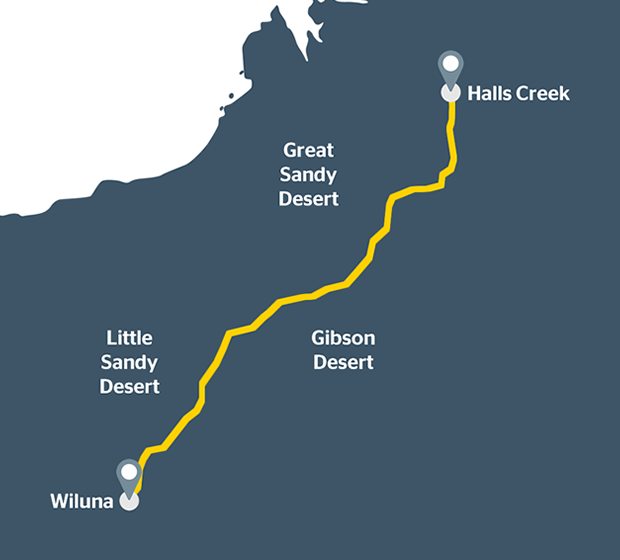 | | |
| --- | --- |
| Distance | 1850km |
| When to visit | May - September |
| Itinerary | Halls Creek - Wiluna |
| Tips for travel | You need a four-wheel drive to take this journey. This isn't a track for beginners - make sure you're a confident off-roader and know how to fix basic car problems. You need to be completely self-sufficient for at least three weeks. Our guide to the Canning Stock Route should help you prepare. Stay safe on your road trip. |
| Highlights | Meeting fellow travellers along the way - swimming in Durba Springs - crossing three deserts - Aboriginal art - Lake Disappointment - filling up at the historical wells |
The lure of an adventure along the Canning Stock Route is strong. As one of the most remote four-wheel drive tracks in the world the Canning Stock Route has earned its reputation for being one of the loneliest drives in the world.
The three week drive follows a rough and dusty red dirt track through three deserts between north-western WA and central WA, from Wiluna to Halls Creek, or vice versa.
To get to the start of the track from Wiluna, continue on Wiluna North Road then turn right on Bridle Face Road. From Halls Creek, follow Tanami Road then turn right onto the Canning Stock Route track.
The Canning Stock Route was once used by drovers as a track to move their stock. Along the way, there were 51 water wells dug to water thristy travellers on the journey, which can still be seen – and mostly used – along the route.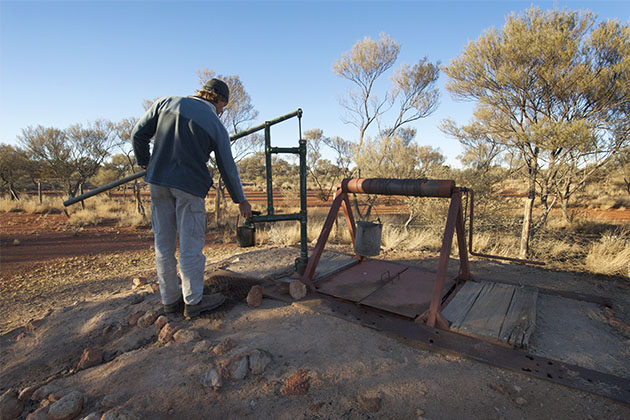 For whatever reason you decide to drive the Canning Stock Route, whether it's to escape everyday life, or take bragging rights on adventure tales with your mates, this is a tough drive, not a walk in the park.
This road trip is not advised for inexperienced four-wheel drivers. Travellers need to be entirely self-sufficient on this track. There are very limited resources and a great expanse of corrugated track to cover.
On your journey you'll drive through the five native title areas of Tjurabalan, Ngurrara, Martu, Birriliburu, and Wiluna, which for each you'll need permits to pass through.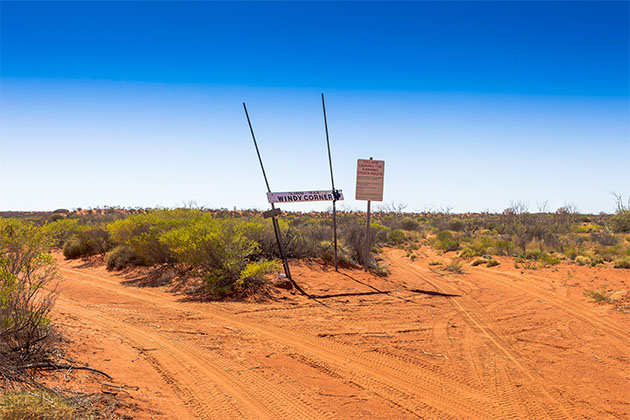 What you'll see
Sweep from the left to the right and you'll see the wide expanse of the desert most of the journey – a welcome break from the hustle and bustle of everyday lives.
Gaze upward and marvel at the sheer number of stars you can see away from the light pollution of towns and cities. Take a walk onto Lake Disappointment, a lake bed of salt. Go for a swim in one of the natural pools along the way. Pay your respects at the historic gravesites.
Durba Springs is a welcome oasis in the heart of WA and a popular camping area on the route. Stop at one of the many Aboriginal rock art sites along the route.
On your way to or from Halls Creek, take a detour to see the Wolfe Creek impact crater, the site of a meteorite crash about 300,000 years ago.
Arrange a visit to the Warlayirti Artists Balgo Art and Cultural Centre in the Indigenous community of Wirrimanu, which can be accessed off Tanami Road, to see Aboriginal art. In Wiluna, visit the Tjukurba Art Gallery to see local Aboriginal art inspired by the landscape of the Canning Stock Route and Gunbarrel Highway.
This epic journey is really what you make it.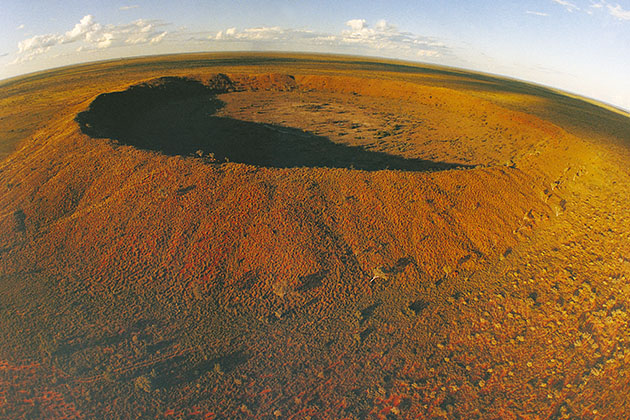 The low-down
This road trip requires more preparation than your average road trip.
You'll need to organise fuel to be dropped along the track well in advance. Calculate the distances between stops and factor in any side trips to determine how much fuel you'll need to carry between the fuel drops.
Take plenty of food as this will need to last you the trip. Water can be topped up at the wells, but may need to be treated before consuming.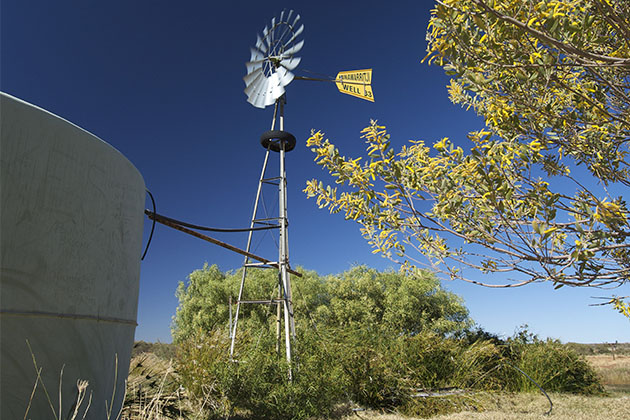 Pack a UHF radio and satellite phone in case of emergency, and tell your friends and family about your plans.
If your vehicle has not been prepared for long distance desert travel, don't attempt to drive the Canning Stock Route. Parts of the route are only suitable for high clearance four-wheel drives.
Knowledge of how to fix your car if something goes wrong is also a necessity.
Share your favourite road trip photos with us on Instagram using @racwa. And if you need music for your travels, download our For the Drive playlist from Spotify so you can just hit play and focus on the drive.
Last updated September 2018
Taking your own road trip?
RAC can help you on your way, whether it's providing maps and guides for your journey, car and campervan hire, or roadside assistance so you're covered 24/7 if your car breaks down.