Travel & Touring | WA Destinations
By: Julie Hosking
The birthplace of Western Australia's gold rush, Coolgardie was once the State's third biggest town.
Now, this charming time capsule draws visitors in search of historical nuggets.
At a glance
Distance from Perth
555km, a six-hour drive from Perth.
Why go?
Coolgardie is one of Australia's best preserved gold rush towns, with more than 20 heritage-listed buildings on and around its wide main street. The discovery of gold in 1892 triggered the country's last gold rush, drawing more than 30,000 to the area in search of their fortune.
When to go

Apr - Jun: Cooling down, one of the best times to visit.
Jun - Sep: Cooler, with night temps dropping below 10C.
Oct - Dec: Warm, with some rain possible.
Jan - Mar: Hot, with higher chance of rainfall.

How long to stay
Can be explored in a day trip if you're staying in Kalgoorlie, just half an hour's drive further east. History buffs who want to explore should stay at least a night.
Need to know

Coolgardie has two petrol stations and a supermarket. The Denver City Hotel is the only remaining watering hole in town. You can also stay at the hotel, the Coolgardie Gold Rush Motel, or the caravan and camping park. If you have a fully self-contained vehicle, there is a free 48-hour camping site next to the old railway station.

Fast facts
Town population:  About 800-1,000 
Indigenous people: Wongai/Wongi (also known as the Wangkatha/Wongatha)

Related road trips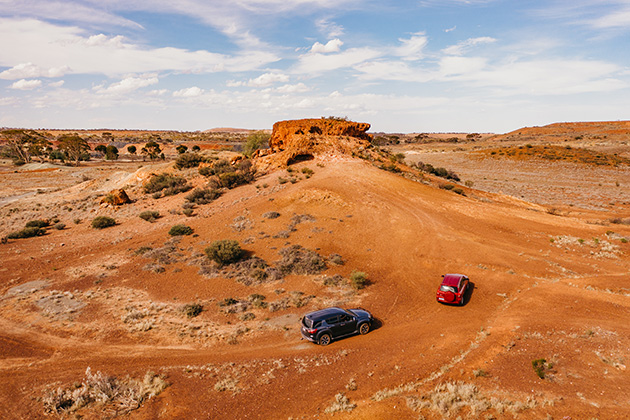 Things to see and do
Visit the Coolgardie Goldfields Exhibition Museum
Built in 1898, the former Warden's Court Building is one of the town's grandest and is also home to the visitor centre. Get some local knowledge, explore the many exhibits and learn about the dramatic mine rescue of 1907 when Italian Modesto Varischetti was trapped in the Bonnie Vale mine, just outside Coolgardie, for nine days.
Open daily, except for public holidays, the museum is also home to the Waghorn Bottle Collection, one of Australia's largest displays of bottles dating back to 300BC.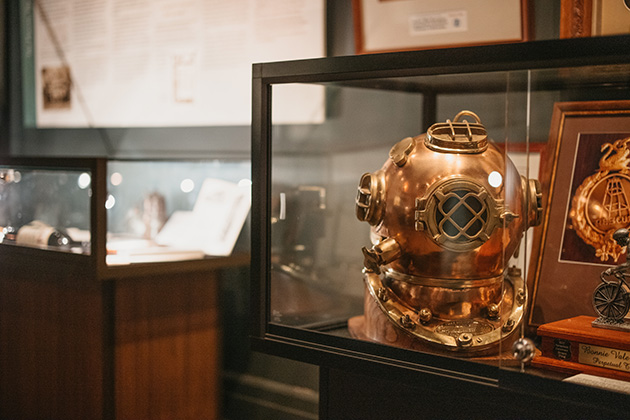 Finish the Glory Days Boom to Bust Trail
This walking tour will give you a feel for the town's early days, when Coolgardie was a hive of activity with three breweries, seven newspapers and two stock exchanges. There are more than 70 storyboards giving the historical highlights of each site.
Take as little or as long as you like to explore but allow at least an hour for the full experience.
Visit the Ben Prior Park
One of the state's largest open-air museums, the park named after a 1930s prospector has had a makeover. Aside from a new nature playground, the park now boasts a replica of Jack Carin's old home. The prospector lived out in the bush until the 1980s and the makeshift camp site he built from timber, corrugated iron and other salvaged bits and pieces was a tourist drawcard until nature took its toll.
Other park attractions include the wagons that brought the Sisters of Mercy nurses to town during the devastating typhoid outbreak of the late 1890s.
Visit Warden Finnerty's Residence
Home to Coolgardie's first resident magistrate, this 1895 beauty has been faithfully restored. Built to withstand the harsh climate, the old stone house has wide verandas, louvered windows and even a ventilated roof lantern to keep the air flowing on the hottest days. Furnished to reflect John Michael Finnerty's tastes, the home was built by another West Australian pioneer, Richard Bunning (of Bunnings fame). Open daily, it's under the care of the National Trust.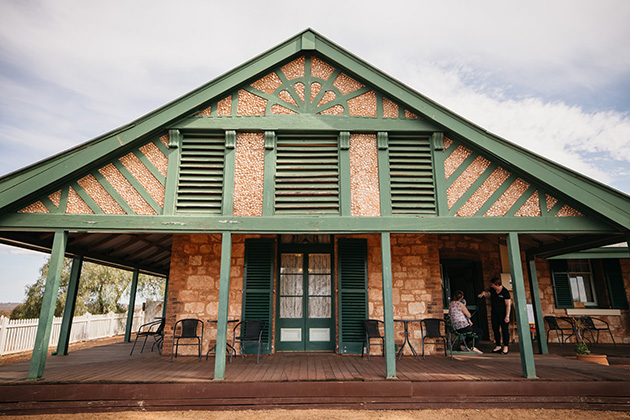 Uncover graveyard secrets
From explorer Ernest Giles to Elizabeth Gold, who was shot by her lover on the way to a ball and is said to haunt the streets in a white ball gown, the headstones in the old Pioneer Cemetery and Coolgardie Cemetery are full of stories, tall and true.
While many early settlers made their fortune, the isolation and lack of supplies, such as fresh water, and medical services resulted in many early deaths. Wander around the cemeteries and walk a mile in their shoes.
Take a day trip to Cave Hill Nature Reserve
If you're eager to see more of the Goldfields, take the 90-minute drive out to Cave Hill Nature Reserve, a massive granite outcrop with plenty of cave formations, bushwalking trails and woodline dams to explore.
If you'd like to extend your visit, there are also a few designated camping areas on the reserve which offer remarkable stargazing opportunities.
Catch gold fever
The gold rush may be over but once you've explored Coolgardie's rich history you may fancy trying your luck. You'll need a permit to prospect, however — visit Department of Mines, Industry Regulation and Safety to find out more.
For a guided experience, go "off the grid" with prospector Corey Matthews from Coolgardie Gold Safaris. Learn how to use gold detectors, GPS and EPIRB, as well as pitch a tent, and cook damper over the campfire.
Whether it's an overnight taste of the prospector's life or the more adventurous 10-day full safari ("bring extra deodorant, insect repellent and a good sense of humour"), this is sure to be a unique experience.
Complete the Green Trail
Part of the much bigger Golden Quest Discovery Trail, the Green Trail traverses sites with environmental, historical and cultural significance. Burra Rock is an important cultural site for traditional owners, offering views over the woodlands from the summit, where you can also see evidence of the former timber camps. Cave Hill is one of the Goldfields' largest and highest granite outcrops, where you can explore ancient cave formations and woodline dams.
Camping is available at many of the stops along the trail, and there are also walking tracks of varying difficulty to spot the local flora and fauna.
RELATED: The Green Trail drive itinerary »

See the Coolgardie Railway Station
It's been 50 years since the last passenger train made its way to Coolgardie, and the old station is closed. But you can still get onto the platform where a steam locomotive, carriages and other attractions give a sense of what it was like when Premier John Forrest arrived on the inaugural passenger train from Perth in March 1896.
The train's arrival signalled the end for other forms of transport, the bicycle courier services and Afghan cameleers.
Getting around
Most of Coolgardie's major attractions are within walking distance, though pace yourself if it's a hot day. Follow the weather-resistant story boards (also called markers) around town to learn more about its golden history.
If you're keen to explore the roads and trails around the town, be sure to get the lowdown from the visitor centre first, as many require a four-wheel drive.
What to pack
A trip to Coolgardie in the warmer months demands sun-smart gear— think broad-brimmed hats, sunscreen, shorts and light long-sleeve tops. Flies are worse after the summer rain, so a hat with a bit of netting is a good idea. Bring a refillable water bottle and insect repellent, so you're never caught short if you're out walking.
In the cooler months, the night air off the desert can bring temperatures down sharply, so make sure you have warm clothing for the evenings.
Travelling safely
As with any long trip, do a thorough vehicle check before you depart, pack plenty of water, and take regular breaks. If you are planning to explore further afield, check with the visitor centre about the best routes to take. The shire website also has information about road closures, which can happen after a summer downpour.
Let someone know when you're heading bush and when you expect to return. Mobile coverage is pretty good but there are some blind spots, so get an up-to-date map.
Need to fuel up before heading to Coolgardie?
RAC members save 4 cents per litre at participating Puma Energy and Better Choice service stations.
Image credit: Tourism Western Australia
Last updated: May 2021