Travel & Touring | WA Road Trips
Take the outback route through the centre of WA to Uluru on a road where few have been. The Great Central Road is part of the Outback Way self-drive route that crosses Australia. Get adventurous and take a red-dirt trip from Laverton in WA across the NT border to Uluru.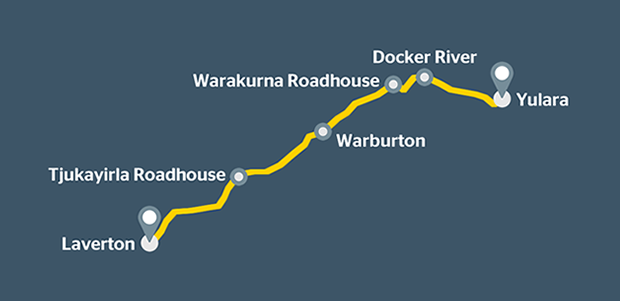 | | |
| --- | --- |
| Distance | Approx. 1100km |
| When to visit | July - October |
| Itinerary | Laverton - Tjukayirla Roadhouse - Warburton - Warakurna - Docker River - Yulara |
| Tips for travel | You need four-wheel drive to complete this journey. Roads are mostly unsealed. Only take a caravan if it is suitable for off-road. There is a maximum of 300km between fuel stops in Laverton and Tjukayirla Roadhouse, so carry extra fuel. Warakurna operates on NT time - 1.5 hours ahead of WA. Stay safe on your road trip. |
| Highlights | Laverton - Tjukayirla Roadhouse - Warburton Ranges - Tjulyuru Cultural and Civic Centre - Rawlinson Ranges - Giles Weather Station - Kata Tjuta (the Olgas) - sunrise and sunset at Uluru |
Laverton to Tjukayirla Roadhouse (307km)
Start the journey in Laverton nearly 1000km east of Perth, which as well as being the official start of the Great Central Road, has a fascinating history as a gold rush town.
Before you leave, try your luck prospecting for gold, visit the Great Beyond Explorers Hall of Fame, or see the Old Police District. You can find the Great Central Road from the main town site.
The Tjukayirla Roadhouse in the Great Victoria Desert is your first stop, an iconic marker on the Great Central Road and promises weary travellers a relaxing stop.
You can purchase fuel, food, grocery items, and pump up or change your tyres. Drivers can stay the night where they'll see a blanket of stars and maybe even some local wildlife.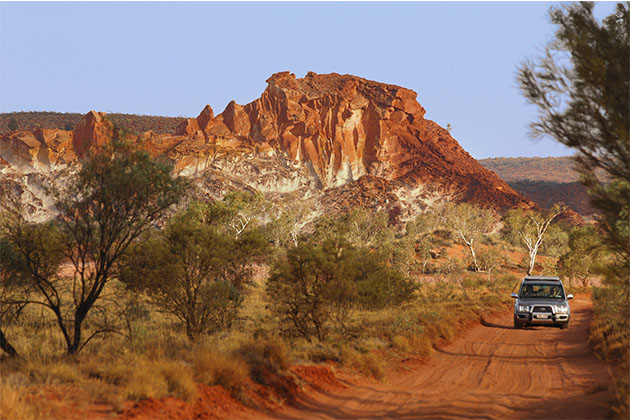 Tjukayirla Roadhouse to Warburton (246km)
After a rest at the roadhouse, drive east to Warburton. You'll see the gravel road stretch far ahead, bright red dirt and small shrubs dominating the landscape.
Warburton is home to a large Ngaanyatjarra Indigenous community, the Warburton Ranges, and the Gibson Desert.
Visit the Tjulyuru Cultural and Civic Centre to see a beautiful collection of Indigenous art that tells their stories, then see Elder Creek's wildlife and Gill Pinnacle. There is accommodation and a caravan park where food and some groceries are available.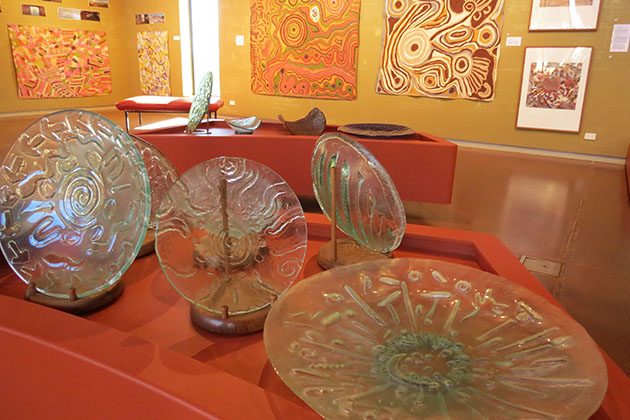 Warburton to Warakurna (229km)
As you drive towards Warakurna, the Rawlinson Ranges will start to appear as you get closer to the WA/NT border.
At Warakurna Roadhouse you'll find food, fuel, accommodation, and Indigenous art.
Behind the roadhouse is Giles Weather Station where you can watch the weather balloon being launched every day at 9.30am and 2.30pm (CST). Here you can also see the remains of a rocket launched from Woomera in 1964.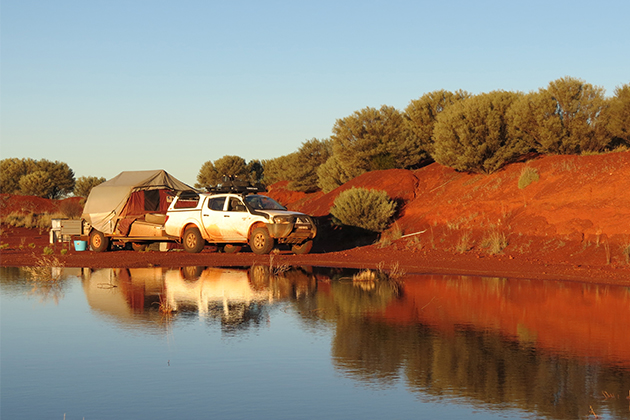 Warakurna to Docker River (114km)
Take the relatively short journey to Docker River and cross the WA/NT border - don't forget to follow the quarantine requirements at the border, it's clearly signed and inspections so happen. At Docker River you can stock up at the local store for the journey ahead.
There is a campsite available at the Desert Oaks if you want to rest up and stay the night, otherwise continue to Yulara.
Docker River to Yulara (238km)
Keep a lookout as Kata Tjuta (the Olgas) and then Uluru appear on the horizon. When you get to Yulara, it's the perfect base to make the most of your time in the Red Centre.
Visitors to the Ulura-Kata Tjuta National Park will need a park pass, which you can buy before you get there.
Watch a sunset or sunrise at Uluru. You can also organise a tour to see it by camel, balloon, or scenic flight. Enjoy the Sounds of Silence dinner where you dine under the stars with the backdrop of Uluru in the distance.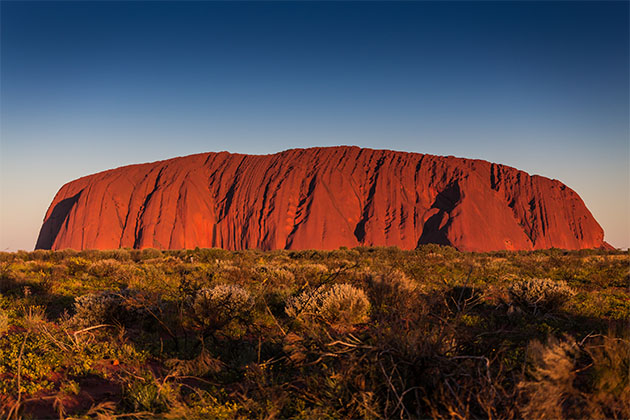 Visit the Cultural Centre to learn more about Anangu art, stories, and their connection with country.
Now that you've made it to Yulara, there's a wealth of activities to choose from – you've earned a rest.
Last updated September 2018
Taking your own road trip?
RAC can help you on your way, whether it's providing maps and guides for your journey, car and campervan hire, or roadside assistance so you're covered 24/7 if your car breaks down.
Images supplied to RAC by Lee Atkinson, Shutterstock