1 September, 2019 By: Tatum Stafford
Finding your ideal cruise can seem like a daunting task - especially for first-timers. The sheer number of cruise lines out there can be quite overwhelming, especially when you're trying to find one to fit your interests and budget.
However, once you get to know the cruise world, you realise that there are really four categories of cruising, which is your starting point to simplifying your choices.
Premium
A premium cruise seeks to combine the personal service and intimate space of a smaller ship with the variety of facilities a larger ship can offer. Holland America, Celebrity, Princess and Oceania are all examples of great premium cruise lines that feature gourmet food, stunning interiors and an extensive range of facilities sure to keep you entertained at sea. The Majestic Princess offers a premium, twin-share room cruising from Hong Kong to Fremantle from $1,449* per person.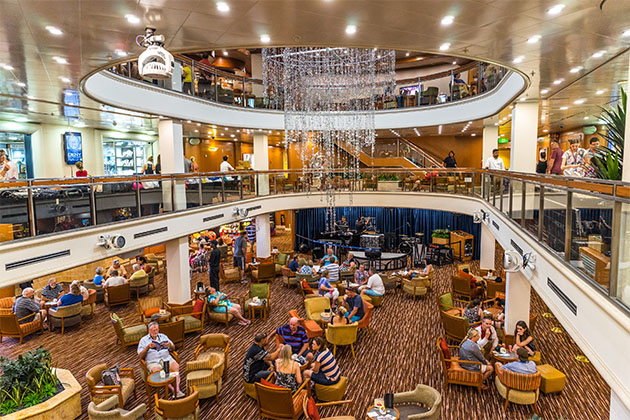 Premium cruises play host to stunning interiors
Luxury
Luxury cruises offer an extremely personalised cruising experience, and provide a higher service than premium cruises. Generally hosted on smaller ships, most luxury cruise lines are all inclusive for meals, beverage packages and shore excursions, and provide additional extras including butler service, designer linen, spa treatments and private balconies. Some notable luxury cruise lines include Azamara, Regent Seven Seas, Crystal and Silverseas. Regent Seven Seas currently offer a 14 night cruise from Sydney to Auckland from $8,709* per person.
Contemporary
Contemporary cruises are an ideal choice for value-driven cruisers. Featuring large open spaces for entertainment and activities, these cruises are less expensive than luxury or premium cruises, and lend themselves to passengers of all age groups. CMV, Royal Caribbean and Norwegian Cruise Lines are all examples of popular choices for contemporary cruisers. Both Royal Caribbean and Norwegian Cruise Lines are popular among families, and also showcase family-friendly entertainment from classics such as Priscilla Queen of the Desert, Grease and Hairspray. Ovation of the Seas offers a contemporary, 19 night cruise from Honolulu to Sydney from $3,749* per person.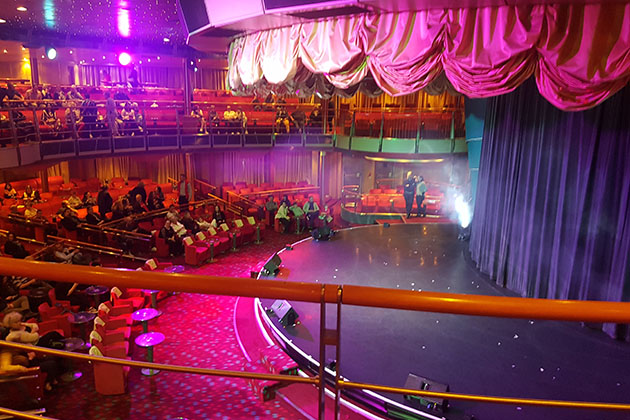 Contemporary cruises often showcase theatrical entertainment
Themed
Themed cruises are a quirky way to meet people with similar interests or to participate in fun, theme-specific activities. Be it culinary, musical, wellness, comedy or more, there are a plethora of themed cruises available for those with a penchant for a more stylised cruising experience.
Ready for a getaway?
Speak to an RAC travel agent. They quite often have exclusive deals and savings for customers, are cruise-line accredited and meet the industry standard of training.
Last updated August 2019