For a tiny island in the pacific ocean, Norfolk Island packs a lot in. Fascinating history, unique wildlife, stunning scenery and friendly locals mean this petite paradise could be your next favourite destination.
History of the Island
At just 34.6 km2 and a two hour flight off the east coast of Brisbane, it's can be considered fairly impressive that Norfolk Island was ever found.
Originally settled by East Polynesian seafarers in around the thirteenth or fourteenth century this tiny land mass is located 1,412 km directly east from Australia's Evans Head.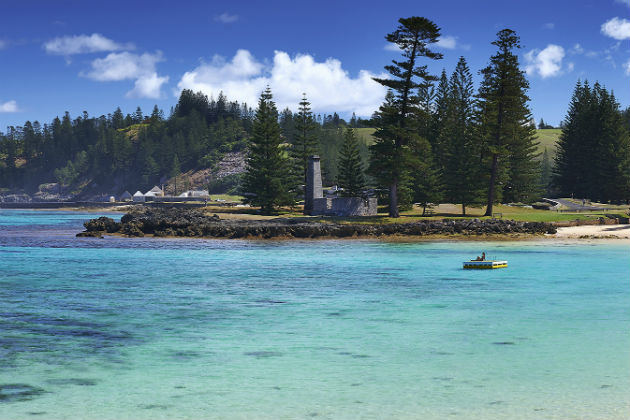 The island was un-inhabited for several hundred years until Captain James Cook was credited with 're-discovering' it.
This break allowed the evergreen pines that cover the island to re-grow and cause Cook to describe it as a 'paradise' – a term that he didn't use liberally - in his journals.
With similar roots as Fremantle, Norfolk Island was used by it's European settlers a penal colony from March 1788 to May 1855. The island paradise was seen as an ideal prison for convicts.
In June 1856, the penal colony having been closed, settlers from the Pitcairn Islands moved into Norfolk to begin the first permanent civilian residence. Pitcairn housed a mixture of Tahitians and mutineers from the HMS Bounty who had begun to outgrow their original island home.
They moved to Norfolk for the space it offered, moving into the former penal colony buildings and re-starting the traditional farming and whaling industries.
Today, it is home to the descendants of the Bounty Mutineers whose barefoot manners, warmth and hospitality have been woven into the island's unique and timeless rhythm.
Flora and fauna
Beyond it's interesting history, Norfolk boasts unique flora. The majestic Norfolk Island pine is world famous and is displayed proudly on it's flag.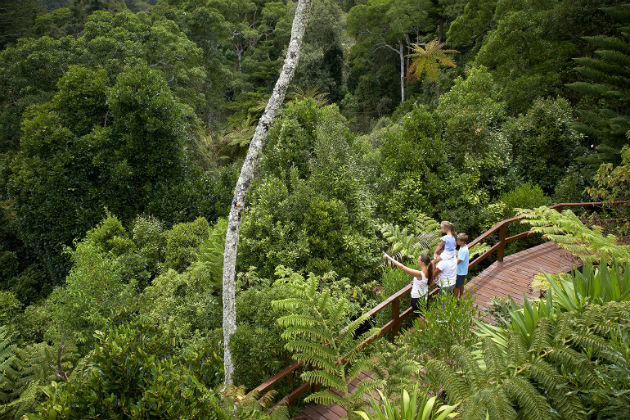 The island is also home to around sixty other plant species found nowhere else on the planet, including the world's tallest tree fern.
The Moreton Bay figtrees are believed to be over 200 years old and make a stunning photo opportunity.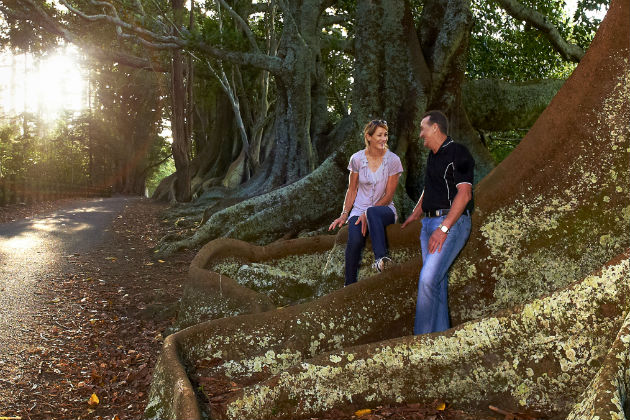 Norfolk's fauna however is not to be undone, if you're lucky you may get to see the Green Parrot, found only on Norfolk Island and brought back from extinction due to sheer determination and clever conservation by residents.
The wide range of bird life around the island will have twitchers polishing their binoculars with five birds that cannot be seen anywhere else in Australia.
A visit to Norfolk Island is great for nature and history lovers a like, or if you'd just like to relax and enjoy a few days on 'Island time'.