Travel & Touring | WA Road Trips
Tackling the Canning Stock Route takes a great amount of forward planning, so well before you off, here are some critical things to consider.
Be warned, this incomparable outback adventure can be tough on you and your vehicle and needs a truckload of advance preparation.
It's called the 'loneliest four-wheel drive track in the world' with good reason. It's wonderful, exciting and surprisingly scenic, but the 100-year old stock route is also wild, harsh and very remote.
Stretching over 1,800km, the route passes through three deserts and has more than 900 sand dunes to traverse - some of them higher than a three-storey building.
RELATED: 14 day Canning Stock Route road trip »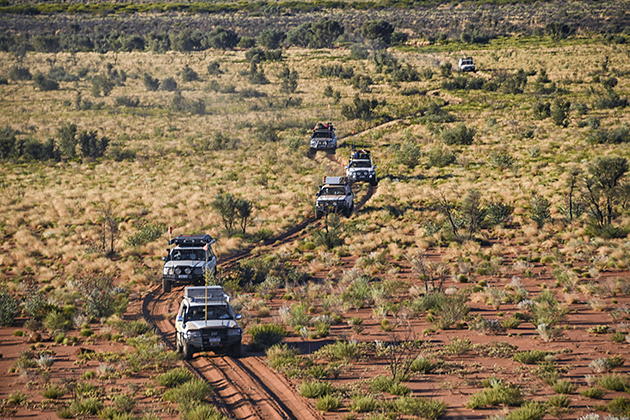 When you look at tourism websites and see the 'self-drive' ads, read the chat forums, check out the maps, and fire up your GPS, you could be forgiven for thinking that conquering the Canning Stock Route (CSR) is going to be a breeze.
That perception couldn't be further from the truth.
This infamous track should only be attempted by experienced four-wheel-drivers and should never be tackled alone.
It's a good idea to join a convoy led by a professional tag-along-tour operator, travel with a four-wheel drive club, or go with two or three other vehicles, and communicate with them and others on the track by UHF two-way radio.
The first thing you need to do before you even consider doing the Canning is to ensure your vehicle is up to the challenge.
You need a robust four-wheel drive with high clearance, strong suspension and both high and low range capabilities.
You also need to be completely self-sufficient for a minimum of three weeks - that means few or no facilities along the way. For the safety of your fellow travellers, plan ahead.
In case things go pear-shaped you should have a basic working knowledge of bush mechanics.
Ask yourself these questions:
Do I know how to change a wheel bearing or a fan belt?
Can I repair a damaged radiator, bleed a fuel system, clean a fuel filter, or fit a new one?
Do I know how to get a tyre off and back onto a rim safely?
If you didn't come top of the class on this quiz, then sign up for a basic mechanics course or, at the very least, study some manuals.
If your four-wheel drive skills are rusty or non-existent, consider taking a four-wheel drive course so you know exactly what – and what not – to do and how to prevent potential problems.
RELATED: A beginner's guide for taking your four-wheel drive off road »

Along with these mechanical checks, you'll also need to be confident in setting up a camp site. All accommodation stop-offs along the CSR are campgrounds with little to no facilities, so you'll need to be self-sufficient and pack adequate camping gear.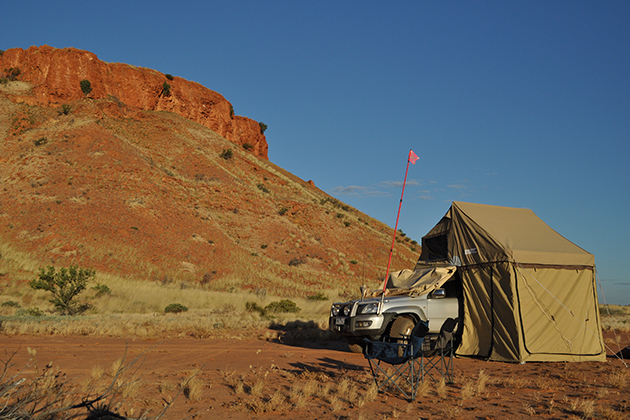 Tackling the Canning is a serious drive. Before you get too ahead of yourself, think:
Is your gear up to scratch?
Have you got an appropriate four-wheel drive recovery kit and emergency communications equipment?
Will you be carrying a sat phone, EPIRB or HF radio?
Does everyone in your party know how to use this gear?
How many spare tyres do you have? Although spare tyres take up space, you need a minimum of two spares for this expedition.
Have a discussion with your fellow travellers – you'll be surprised how few of them know that you have to put the antenna up on a sat phone to make a call.
Make sure tyres are inflated with good tread and check the jack and wheel spanner to make sure they are in good working order.
It's also wise to carry a couple of inner tubes (check that they are the correct size) that may be needed for tyre problems.
You also need to ensure that you can carry, or purchase, sufficient fuel. Once you're on the track, you can only get fuel at Kunawarritji, about 1,000km from Wiluna, or arrange a fuel drop in advance with Capricorn Roadhouse.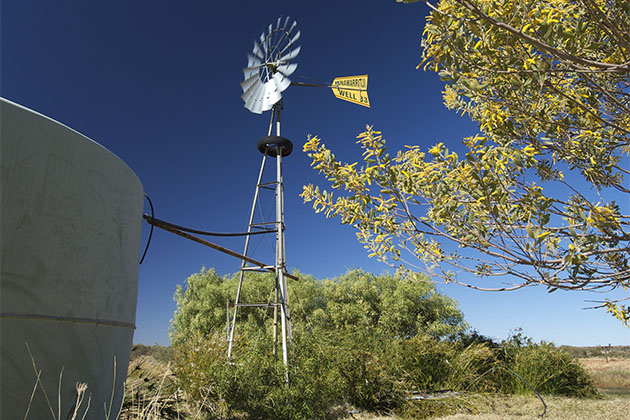 If you're thinking of hiring a four-wheel drive vehicle, make sure that the company will insure it. Most hire companies won't cover their four-wheel drives to go off-road in modest conditions, let alone on the Canning.
And don't tow a camper trailer - it may be more comfortable and convenient than a tent, but trailers are usually the first item that needs repairing. Plus they churn up the track.
Apart from the environmental impact, the damage affects travellers who come through later.
And while we're on that subject, remember to treat Aboriginal sites with respect and to obtain the appropriate permits.
Driving the Canning is a once-in-a-lifetime experience, so be as prepared as you can for the loneliest four-wheel drive track in the world.
Ready to tackle this epic road trip?
You'll need a four-wheel drive. If you need to hire one, SIXT is our new car hire partner providing RAC members with 15% off car hire.
Last updated February 2021