By: Fleur Bainger
Despite the sky-high price tag, there's nothing snobby about WA's truffle growing sector. We find out more about this mysterious fungus and how our truffles stack up.
The truffle dogs padding through Gavin and Mel Booth's orchard with their noses to the ground are wearing leather booties. It's not a fashion statement: it's to protect the produce from being damage during the hunt.
The couple, who farm and market the Australian black truffle, as well as training dogs to hunt for the elusive, subterranean nuggets, have a history of trying new things.
Mel used to work in Customs at Perth Airport, using dogs to search for narcotics. Then, one night in 2006, she and her husband sat down to watch Landline on ABC television. It changed the course of their lives.
"There was a guy called Al Blakers being interviewed about truffles, and he said they were having a hard time with the hunting dogs," says Gavin. "We were looking for something to do that weekend, so we looked him up, gave him a call and came down to Manjimup."
The pair – and their labradors - became some of the first truffle hunters to work WA's Southern Forests region, which, in 22 short years, has managed to rival France in truffle production.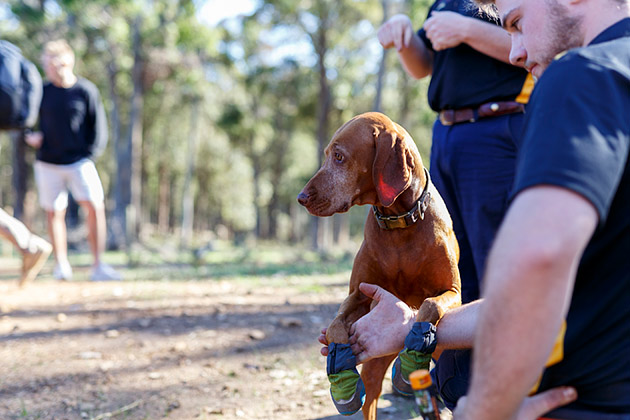 On the hunt
The local industry got started in 1997, with the first harvest happening in 2003. Since then, it's been a rapid evolution.
WA's truffle growing hotspot is a pocket of land within a 30km radius of Manjimup; it's responsible for producing some 93 per cent of Australian truffle exports.
The region is the biggest producer in the Southern Hemisphere, unearthing tonnes of fragrant black diamonds each year.
Alex Wilson, of the region's major player, The Truffle and Wine Co (TWC), says it's a careful process.
"The dog will indicate that there's a truffle in the ground, then the hunter does some light exploration, finds the top of the truffle, takes a tiny slice to check colour and ripeness if it's early in the season, then tags the truffle and moves on," he says.
"Each hunter might drop 800 tags a day, so if you can imagine doing 800 lunges a day, plus digging on your hands and knees – it's not for the faint-hearted."
Every state in Australia produces truffles, except the Northern Territory, but the other commercial industries are well behind WA's lead. The price tag for the so-called "black gold" is what tends to set hearts racing: truffles sell for around $2500 a kilogram, with the average size somewhere between a ping-pong ball and a golf ball.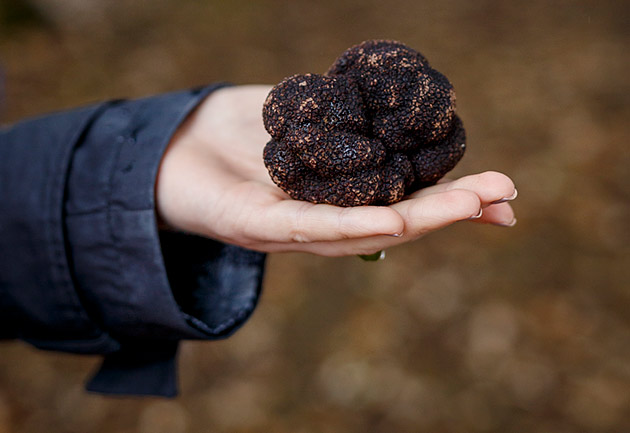 Sniffing out the 'black gold'
The Australian-grown black truffle, drawn from France's Perigord region, is the second-most expensive truffle in the world. The Alba white truffle takes the crown as most coveted. It's foraged in Europe and has so far proven impossible to farm.
Traditionally, pigs were used to find truffles, but dogs have become the preferred pro-sniffers in WA.
"Dogs generally don't eat the truffle. They like the treats they're rewarded with. Pigs love the truffle, they'll take your fingers off," Wilson says.
But back to those booties. All the Booth's dogs – who work some 30 properties in the region – wear them to ensure there's no contact between the canine and the prized fungus.
"If you get a toenail through the truffle, it tends to devalue it," says Gavin. Keeping the dog's paws off the truffles also enables them to receive Halal certification.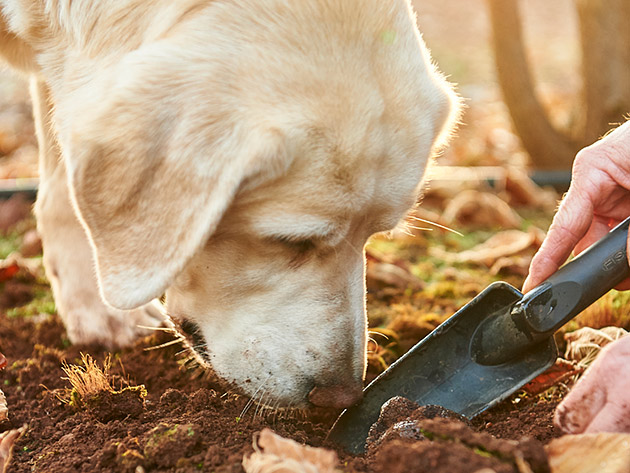 Keeping up with demand
TWCs Wilson says one of the reasons why the cultivated black truffles are so prolific in the region is the native karri trees.
"The soil is a beautiful rich 'karri loam,' which has great organic material, and is low on clay and sand," he says. "It's also due to the wonderful Mediterranean climate, with mild summers and winters. And not being on the coast means we don't get salt spray or harsh winds."
It can take five to seven years for truffle crops to appear, with the harvesting window from June to August. It's not a fast turn around, but once they start producing, output increases each year.
Wilson says there's no shortage of demand for the coveted food. "We sell our black truffles to more than 30 countries, with demand at roughly 50 per cent more than we can ever produce," he says.
TWC has mature trees planted across 20 hectares of land. It's the biggest of some 70 local truffle growers, with more joining the industry each year.
Wilson argues that even as production grows, the high prices can be maintained. "From the beginning, we pushed hard that Aussies need to have tough grading standards, not just be scrappy farmers throwing inconsistent product into a box," he says.
"Then over time, as more quantity gets produced, we are in good standing to achieve a great price on the back of Australia's reputation for high quality truffle. It's a very different situation to Europe, where truffles can be a week (or more) old, sold in back-alleys or at markets on weekends."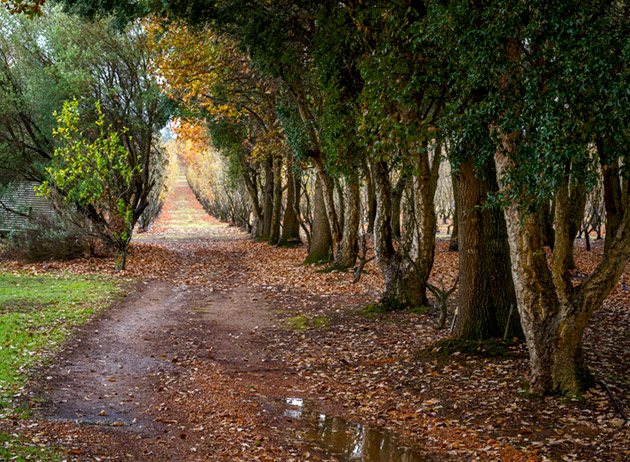 Our world class truffles
WA truffles are sent to some of the world's best restaurants, including Heston Blumenthal's The Fat Duck, Thomas Keller's The French Laundry and, in Australia, Peter Gillmore's Quay.
The turnaround for this valuable fresh product is breathtaking. "Australian grown truffles get hunted, harvested, washed and on a plate at the world's best venues, often within 48 hours," says Wilson.
As the industry matures, so too do the ways people like to eat truffles.
Wilson loves to incorporate them into gravies, sauces and butter. "Whatever you have left, even the stubby bits, use every single gram," he tips. "At Christmas time, we get frozen truffle and good quality butter, and we massage that under the skin of a chicken and roast it in the oven. It's spectacular."
These days, you can drink it too. At The Cidery in Bridgetown, brewer Mark Hollett blends truffle into a dark ale, and a cider. "It's something I don't think has been done before," he says. "The whole process was trial and error and it's taken a long time." The exotic drinks, which are poured for $35 a pop, were first released in 2016, winning awards the following year.
Need a place to stay in the South West?
RAC members save up to 20%* on accommodation at RAC Parks & Resorts.
*Terms and conditions apply. RAC member rate varies according to season. See full website for details.
Last updated September 2020