Travel & Touring | WA Things To Do
There's no shortage of natural wonders to be inspired by in Western Australia. But if you're looking for inspiration of a different kind, WA has notched up its fair share of wacky wonders, too.
We check out seven of our State's less conventional attractions - a collection of weird wonders that stand as a testament to our spirit of doing things a little differently in the West.
Principality of Hutt River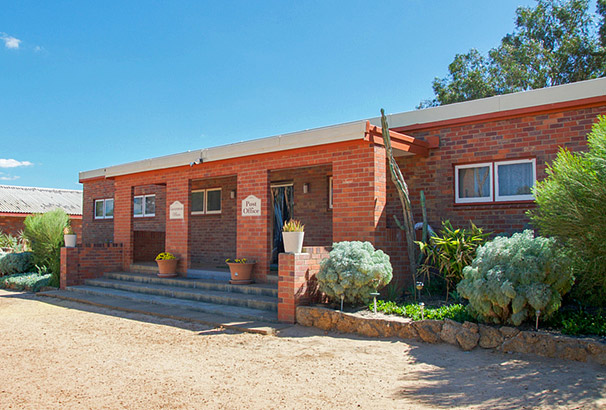 In 1970, Leonard Casley declared his wheat farm north of Geraldton an independent sovereign state, no longer part of WA, and proclaimed himself Prince Leonard in response to a government dispute over wheat quotas. The quirky fiefdom has its own currency and flag and attracts tourists from around the world. Casley died in February 2019 aged 93. Finding himself in poor health two years before, he had 'abdicated' to his son Graeme – now Prince Graeme. The Australian Government does not legally recognise the principality.
Esperance Stonehenge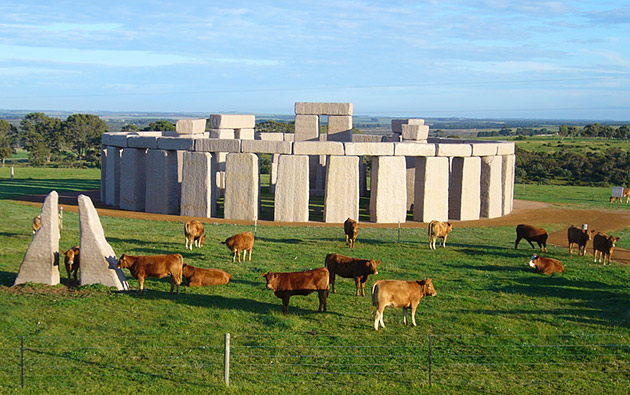 This full-size replica of the UK's Stonehenge stands in the field of an Esperance farm and is claimed to be the only full-size replica of the original Stonehenge. The site replicates what Stonehenge would have looked like around 1950BC. Esperance pink granite has been used in the structure, which is made up of 137 individual stones some weighing up to 50 tonnes. As with the original, Esperance Stonehenge is aligned with the winter and summer solstice, but rather than being guarded by the spirits of our Neolithic ancestors, this one is frequently guarded by the local cows.
Corrigin Dog Cemetery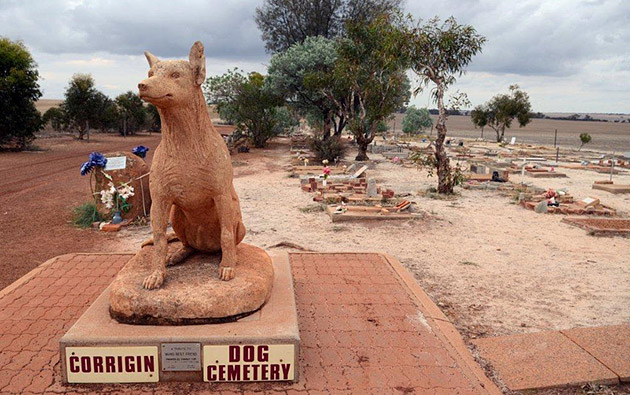 Our loyal companions are given the respect they deserve at the Corrigin Dog Cemetery in the Wheatbelt. The cemetery was established in 1974 and is now the final resting place of dogs from the local community and from around the State. This touching tribute was established after local man Paddy Wright was searching for a place to bury his dog, Strike. He was directed to the site by the Shire and other locals soon followed his lead. Visitors can wander through and read about the lives and adventures of each of the dogs on their headstones. You'll find the cemetery 5km off Brookton Highway. Just look for the large dog statue that marks the entrance. All dogs are welcome to be buried there, just contact the Corrigin Shire.
Gnomesville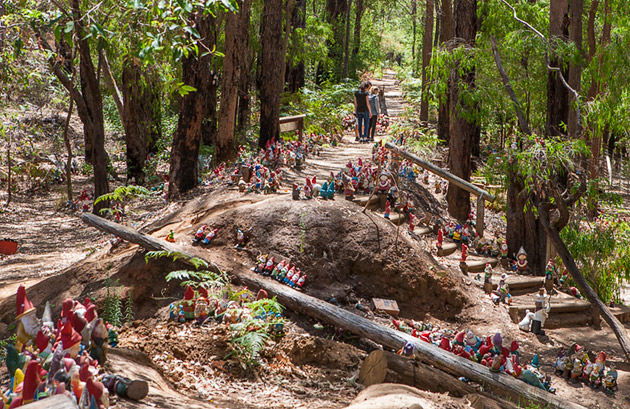 This massive collection of smiling gnomes in the Ferguson Valley began as a protest against land being taken to build a roundabout. Initially a single gnome kept a silent vigil on the site but soon more mysteriously appeared. The gnome 'hamlet' is now in a new location close to the original site and contains many thousands of gnomes from around Australia and the world. Today's gnome count is estimated to be a staggering 10,000.
Tin Horse Highway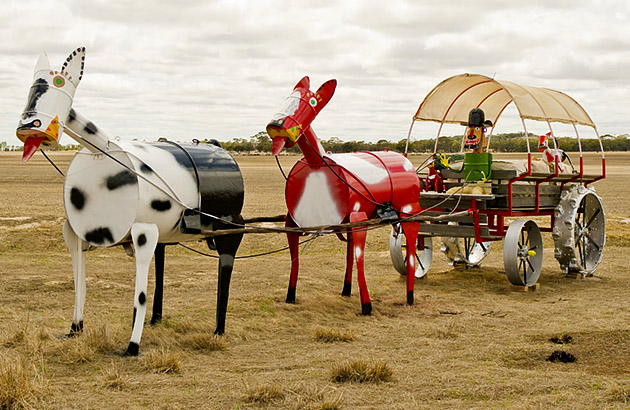 What began as a campaign to promote the Kulin Bush Races in the Eastern Wheatbelt is now an attraction in its own right. In paddocks along the road to the Kulin race track and other roads in the area you'll find many colourful tin horses. They've been appearing for the past 20 years with new horses of all shapes and sizes added each year. You can take the Tin Horse Tourist Route via Kulin to visit Wave Rock.
Cowaramup cows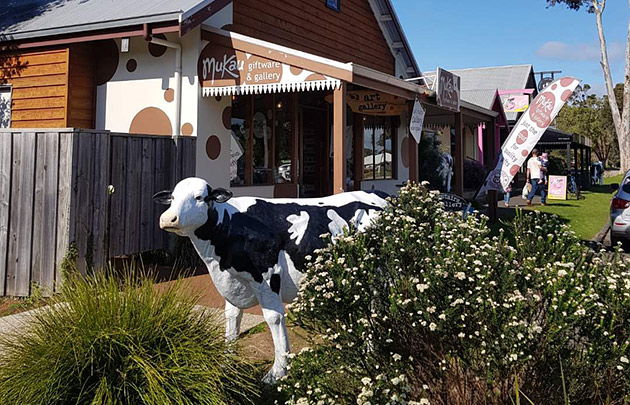 Along with a large number of real bovines, Cowaramup in the Margaret River region is home to a herd of 42 life-size fibreglass cows. They can be seen along the main street, in parks and scattered around the town centre and are a popular stop with cow-selfie seekers. Each July the cows are honoured with a Cowtown fair known as Deja Moo when many locals and visitors slip into cow onesies to join in the celebrations.
Nullarbor Links Golf Course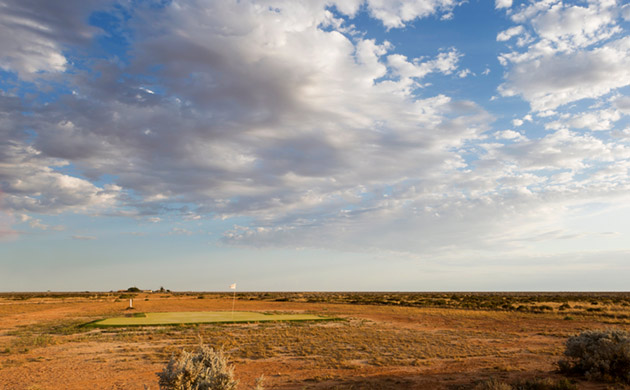 The world's longest golf course runs from Kalgoorlie in WA to Ceduna in South Australia with its 18 holes located in towns and roadhouses along the way. It was established in 2009 to create an attraction for visitors along the often desolate Eyre Highway and now attracts golfers from around the world. The course stretches a total of 1,365km. Each hole includes a green and tee and a whole lot of rugged outback terrain in between. On the WA side there are tees located at Kalgoorlie, Kambalda, Norseman, Fraser Range, Balladonia, Caiguna and Cocklebiddy.
Save on WA maps and guides
Map out your trip to some of the State's most unusual attractions, with members savings on a big range of WA maps and guides. Save 15% off the entire range.
Last updated: September 2019