25 January 2019 By: Kerry Faulkner
WA's historical buildings have a surprising number of ghostly story tellers in residence.
Western Australia's oldest buildings may be relatively young by world standards, but we've still managed to conjure up our fair share of haunted structures and interesting ghost stories, including a library ghost with bad breath.
Tales of ghostly apparitions can be an interesting way of learning more about the history of a place, so for a fascinating haunted tour of some of WA's historical buildings, read on…
Fremantle Arts Centre
Convict built in 1864 in austere Australian Gothic style, Fremantle Arts Centre has been a prison, a lunatic asylum and a depository for the opiate and alcohol addicted. So, as far as tortured souls go, it's had quite a lot through the centuries and some of their spirits are said to linger today. This has led Perth ghost hunters to call it a 'hot bed' of paranormal activity and one of few places in the world that's active 'around the clock'. Visitors tell of being touched and of odd cold spots. The most chilling perhaps is the apparition of a woman on the museum stairs, which has been heard to whisper chillingly; "Cold winds, that's what's in this place."
Oakabella Homestead
Once a property earns a reputation for being haunted, it's hard thing to dispel it, but that's exactly what the current owners of the circa 1851 Oakabella Homestead (between Northampton and Geraldton) want to do. Why? Because they fear the ghosts are scaring the tourists away. However, so strong are its spirits, it's been described as the most haunted house in the State and a meeting place for local poltergeists. With a 13-room homestead and a number of outbuildings, it's certainly big enough to accommodate them all. Among the spirits is little William who died of Spanish flu. Most active is the spirit of George Jackson who died in 1973 after shooting himself with the gun he was cleaning.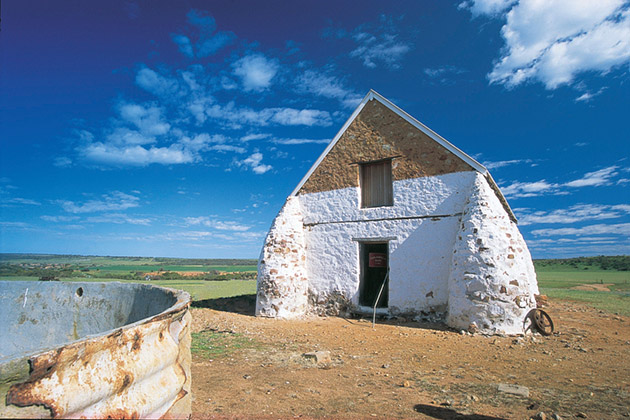 Fremantle Prison
With its austere limestone façade, Fremantle Prison housed the state's murderers, thieves and rogues for 140 years until it was decommissioned in 1991 and opened as a tourist attraction the following year. In its time as a jail, 44 people were executed at its gallows, just one of them a woman, Martha Rendell who was convicted of the heinous crime of murdering her three children. Legend has it her distinctive face appears occasionally in the chapel widow. Paranormal investigators have also met Jack the library ghost who breathes into visitors' faces with a rancid coffee breath.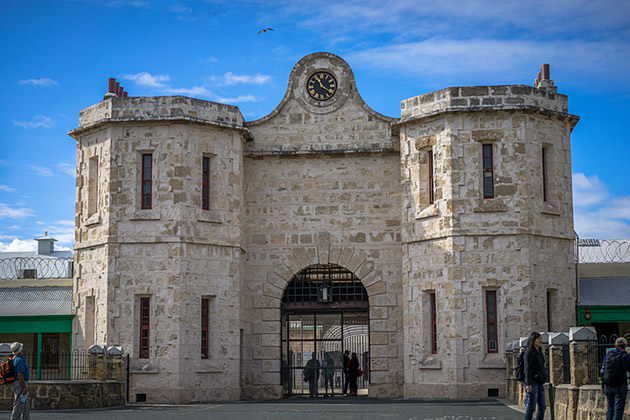 Rose and Crown Hotel, Guildford
The heritage listed Rose and Crown is the oldest hotel in the State and while she's beautiful above ground, there's deep intrigue below. There are extensive cellars underground and they once linked to the Swan River by tunnels so stores could be easily shipped to the pub. Owner Mark Weber told his local paper he found it hard to believe in ghosts until he saw the legless figure of a man in what could have been a pirate hat enter the hotel cellar after closing one night, only to find on closer inspection there was no one there at all.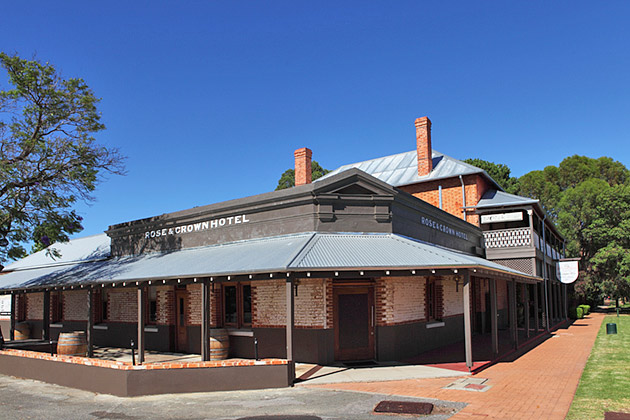 Kalamunda Hotel
For years stories of restless spirits have been tossed around by drinkers over a pint at the bar of the Kalamunda Hotel. So, the owners called in a local clairvoyant. The pub (circa 1902) is classified by the National Trust and it turns out resident ghosts include an angry older man with a handle-bar moustache and a mischievous little girl with her big rag doll.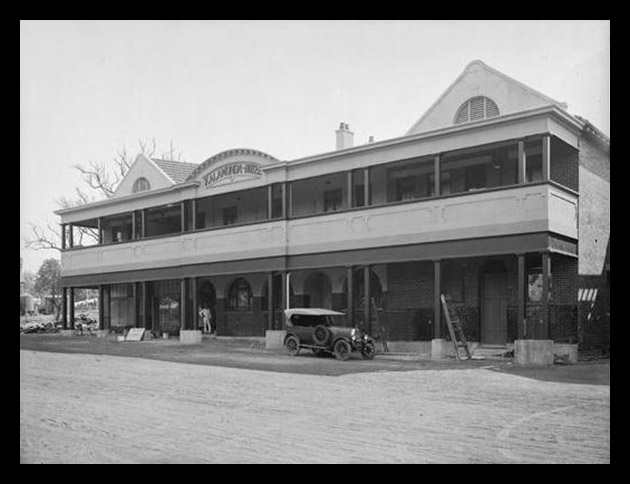 Old York Hospital
In a country town with a reputation for its lovely historical buildings, Old York Hospital (circa 1896) is a standout for its period architecture, influenced, as many buildings of the time were, by renowned architect George Temple Poole. When it was decommissioned in the 1960s it became a popular destination for school camps. In the 1970s twenty-eight students and five adults were dropped off by their bus for a week with no way to leave when ghostly going-ons started. They claim to have endured foul smells, torch lights and a stove that mysteriously turned itself on and off and even a milk jug that floated across the room. Folklore has it that the restless and at times moaning ghost of a former matron is behind the paranormal activity.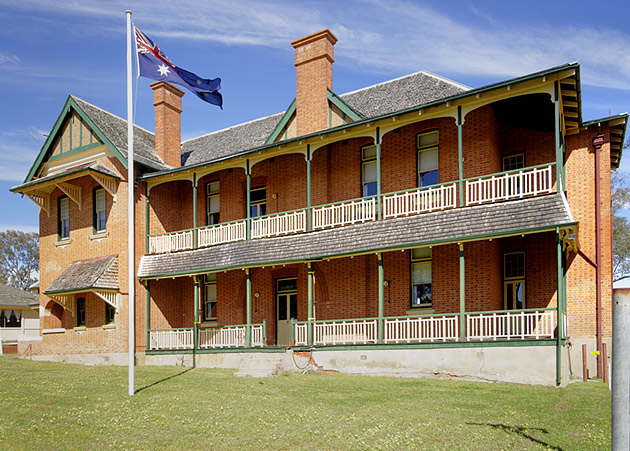 Albany Gaol
Built in 1852 and last used in the 1930s, Albany Gaol has been fully restored and is now open to visitors. A unique feature is the cell art created by Aboriginal inmates who were moved to the gaol because too many broke out of the town prison. And Perth's Paranormal Hunters say this is one of the most haunted places anywhere in the state. Head ghost hunter Ivan Kirov says there's a well-known story of an Aboriginal servant girl at the Gaol. Her child died and was buried on the prison ground. Many people say they can hear her crying.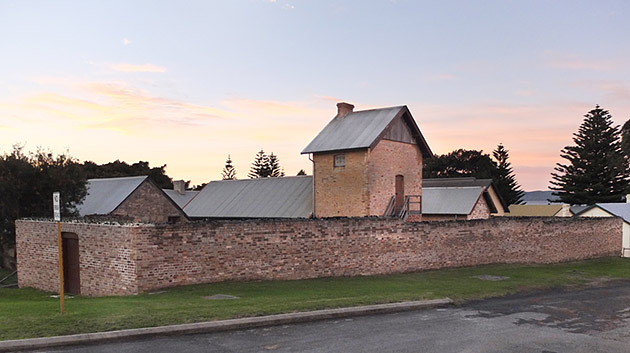 Perth's Paranormal Hunters
The ghost-hunting work of Perth's Paranormal Hunters, Ivan Kirov, Darren Hunt and Andrew Davis, could soon be on our television screens, with PaperFilm Productions working with the three to produce a television pilot.
The production company's interest was sparked by self-produced amateur videos of the Hunters, staying overnight in WA's most haunted historical buildings, bravely enticing spirit residents to make contact. Kirov says they use pretty standard spirit detecting devices; a night vision camera, an EVA recorder (electronic voice phenomena) and a Spirit Box which detects changes in radio frequency.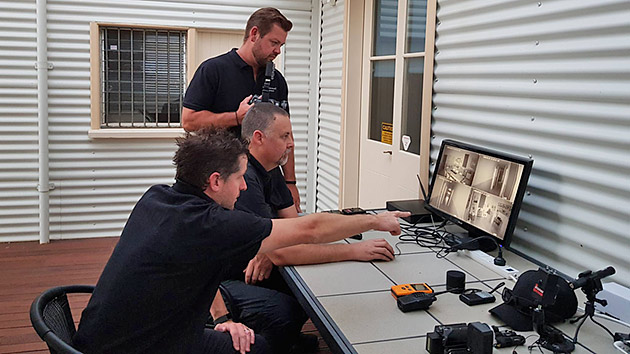 "Having one thing recorded on one devise is not enough, but when we get multiple responses on multiple devices then we say, well what are the chances of that?, " he says.
Kirov says they visit each location with respect and give any ghostly souls present "the opportunity to share your story."
He says witnessing an apparition is the 'holy grail' for paranormal investigators but they've yet to see a full-blown spectre. However, they've captured other evidence.
"One of the most chilling was when Darren [Hunt] was walking to the crematorium at Woodman Point and we got this whispered 'we are here'. They were saying, we are in here inside the crematorium."
He's hesitant to list the State's most haunted buildings because he doesn't want to upset any owners. Not everyone, he says, likes their building to have a reputation as a haunted house.
The Paranormal Hunters conduct night tours of Woodman Point Quarantine Station.
Enjoy this story? Get more of the same delivered to your inbox. Sign up to For the Better eNews.
Our haunted history and more
Whether it's haunted or just historical, WA's oldest buildings have lots of stories to tell. To help find your way to the best of them, check out some of our road trip itineraries. And for good local maps and guides, visit an RAC Travel Centre or check our online shop.