18 April, 2017 By: Vanessa Pogorelic
First, mobile phone cameras made everyone a photographer, now there is a new frontier – the sky – allowing a growing band of drone enthusiasts to turn a hobby into a photography career.
As the industry for photographic drones has taken off, our landscape is suddenly being revealed from a whole new angle.
In WA, the stunning colours and contours of our long coastline have inspired a large number of drone photographers who are capturing some extraordinarily beautiful moments on the water.
We spoke to three WA drone photographers about their hobby, and now business, of taking a birds-eye-view of life on our coast.
Jaimen Hudson
After being left a quadriplegic at 17 years of age from a motorcycle accident in 2008, Jaimen Hudson's previously active life working for his parent's diving and fishing charter business in Esperance was turned upside down.
Following six months in hospital Hudson returned to work in the office of the family business until a chance encounter with a drone company representative set his life on a whole new course.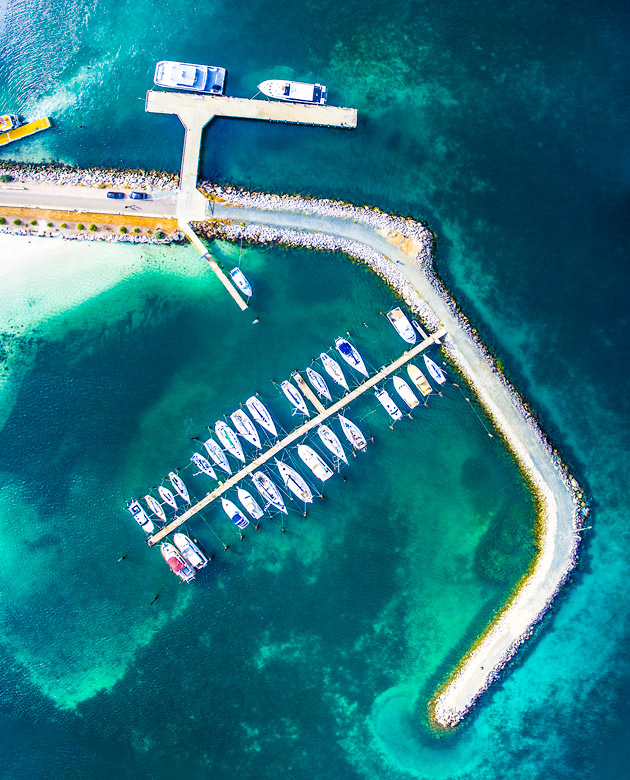 "A guy came into our shop wanting to go out to Lake Hillier so we took him there. He showed me some footage he captured and I was just blown away by the perspective," says Hudson.
Hooked and encouraged by his family and partner, Hudson bought his first drone.
"Because I don't have any hand function I was wary about spending money on a drone I couldn't fly. I have bicep movement so I can move my arms but I can't move my triceps so I can't straighten my arms. It was my family that pushed me to get one."
Without any modifications, Hudson taught himself to pilot the drone.
"It's just a standard remote controller - I put my hands over it and move the joystick by moving my whole hand as opposed to using my fingers."
Some of Hudson's most popular captures have scored many thousands of views online including a video of dolphins surfing waves off Esperance.
He's also shot footage for Green Peace at a location in the Great Australian Bight and is off to Switzerland this year to talk at a drone conference.
But his local landscape continues to be his main inspiration.
"I've lived in Esperance my whole life and know the area well. I'm lucky to have a nice place to photograph. It never looks the same, the colours are always changing."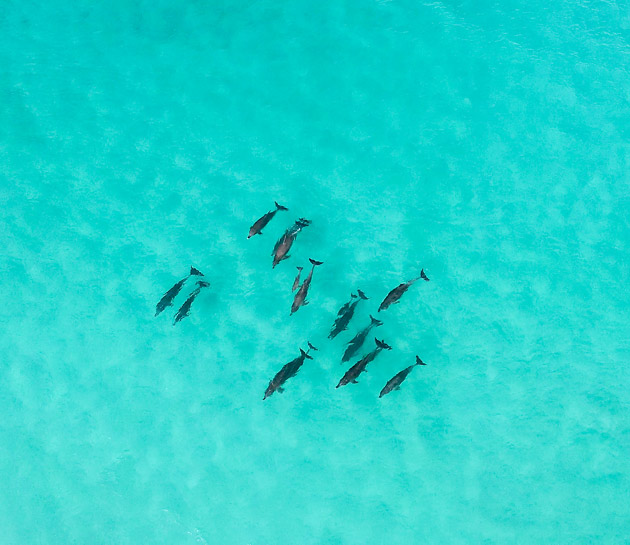 Josh Abbott
Josh Abbott had been working as a marine scientist for 11 years before he bought his first drone to take on a trip around Australia in 2015.
"It was a bit of a toy, a bit of an experiment to play around with and it just evolved from there," says Abbott.
His toy has now been upgraded and his experiment has turned into a business taking and selling photographs and videos for clients.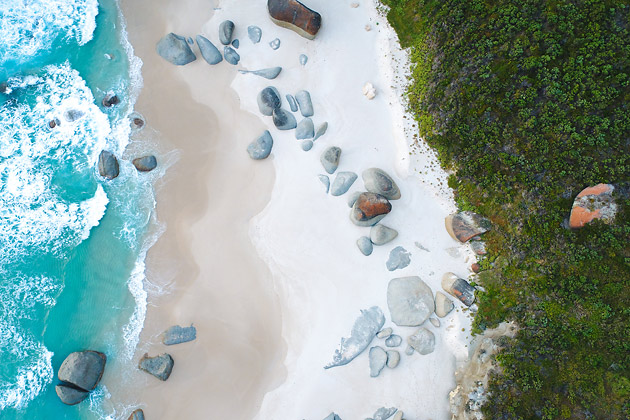 Abbott calls Fremantle home but frequently travels the WA coast on shoots, having shot from the Coral Coast down to Albany so far.
"I didn't have a specific interest in photography but I always had an interest in nature. It wasn't until I bought my first drone as a bit of a hobby that it became an interest. I started seeing things from a different perspective."
Abbott's ultimate aim is to use his drone photography to promote environmental awareness.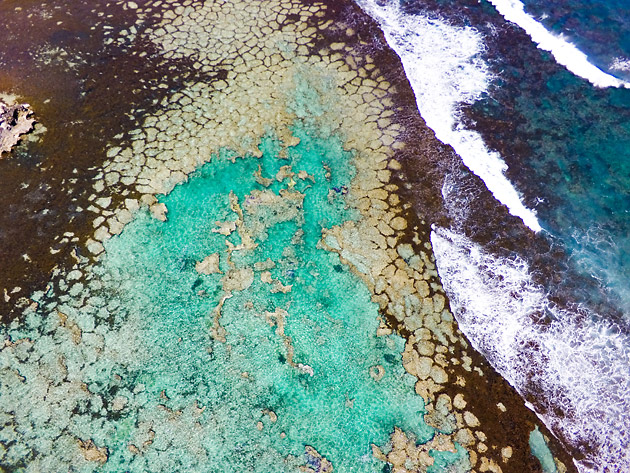 "That's certainly the end-game for me. I want to tie it into my environmental background and generate interest and awareness. I have plans to work with environmental agencies to help sell their message and projects.
"I think our coast is something people don't often see from that perspective. If it can make people more aware of how beautiful it is then hopefully they might want to protect it a little more."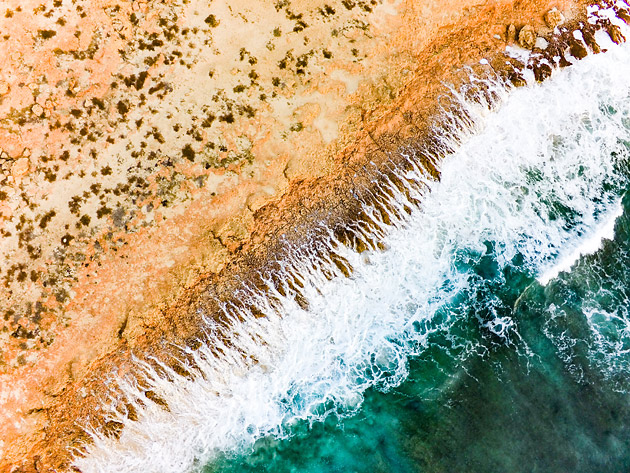 Jaxon Roberts
At 19 years of age and after just one year of flying a drone, Jaxon Roberts has very quickly turned his drone photography hobby into a successful business.
"I was just doing it for fun while I was working at a bottle shop and people started to get amazed by my work," he says.
Having seen the ability of drone footage to capture the imagination of an audience, Roberts tapped into the power of social media to promote a few of his own videos and quickly generated interest.
"I started getting paid for some of my stuff, so I got a business name and it just took off from there really," he says.
"I travel quite a lot now. I get offers from bigger companies. But I also make money selling prints."
Although Perth-based, Roberts spends quite a bit of time travelling up and down WA's coast taking shots.
"I do coastal work mainly because I like the colours. I think a lot of the time when I decide on where to go I'm just winging it!"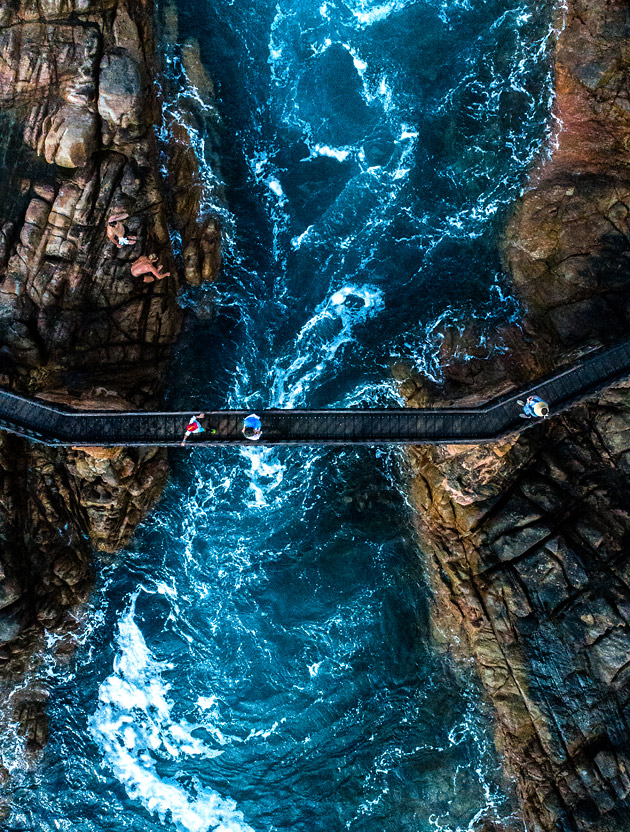 His favourite place to shoot is Canal Rocks near Yallingup.
"There's a lot going on there - a strong current, nice colour in the water and lots of rocks."
With the amount of interest and work he's getting Roberts says he'll be happily "winging it" for a while yet.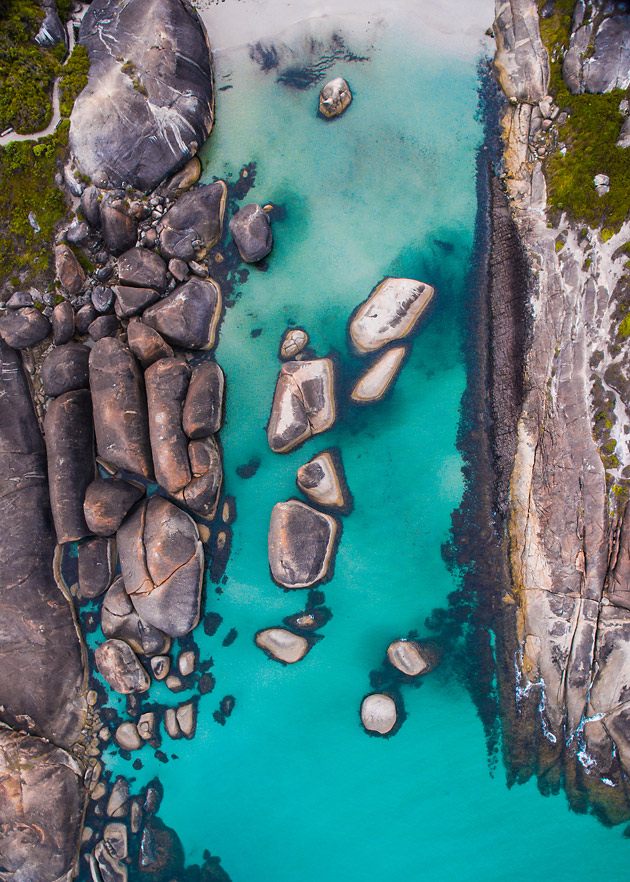 Last updated April 2020