Travel & Touring | WA Road Trips
Those much sought-after pearly white beaches, turquoise waters and that 'holiday feel' awaits you only a few hours north along the Turquoise Coast.
Jump in the car and take Indian Ocean Drive, which starts at the intersection of Yanchep Beach Road (57kms orth of Perth). In just one and a half hours you start to discover the beauty of this region.
For what the towns lack in city conveniences they make up in their love of all things outdoor - four-wheel driving, fishing, windsurfing, sand duneing, surfing, snorkelling, and wildflower spotting.
The charm and hospitality of the small towns that stretch along the coast from Ledge Point, Lancelin and Cervantes to Jurien Bay and Port Denison await and you will discover why Perth city slickers are flocking to this lesser-known slice of paradise.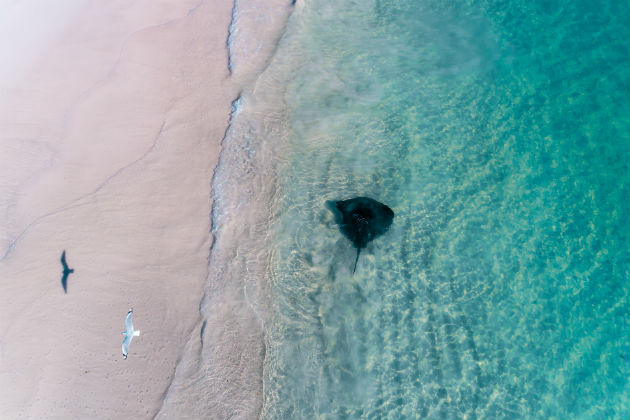 Ledge Point
Ledge Point is a sleepy fishing town 118km from Perth, renowned as the commercial centre of the WA rock lobster industry which boasts good fishing, beautiful beaches, and perfect windsurfing conditions.
The Windsurfing Lancelin Ocean Classic kicks off every January, which is a great time to soak up the atmosphere, town, and locals.
Divers are attracted to this particular coastline for the Dutch Vergulde Draeck wreck. The shallow and protected waters provide great snorkelling opportunities and a chance to meet some famous locals - the sea lions.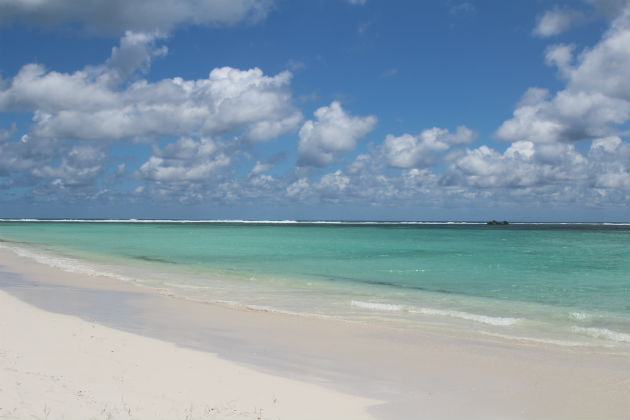 Lancelin
Oozing with Australiana charm, Lancelin is the perfect place to stop and stretch after your short drive.
You can't leave Lancelin without hitting the 'white powder' sand dunes just on the outskirts of town. Hire a sand board at the local surf shop or 7/11 or take your own make-shift boards out of cardboard or plastic.
The climb will test your cardio but the ride down is fast and exhilarating. You can also hire quad bikes on location to tackle the formidable mountains of sand.
If you're feeling hungry, the Lancelin Bakery is a must stop shop with an amazing selection of fresh and tasty food, assured to hit the spot.
You can stay overnight or for the weekend in Lancelin with many holiday houses for rent, a hotel, and YHA hostel (Lancelin Lodge). Head up for the Lancelin Ocean Classic (windsurfing) where the race ends and party past the sunset at the Endeavour pub, famous for their end of race wrap parties.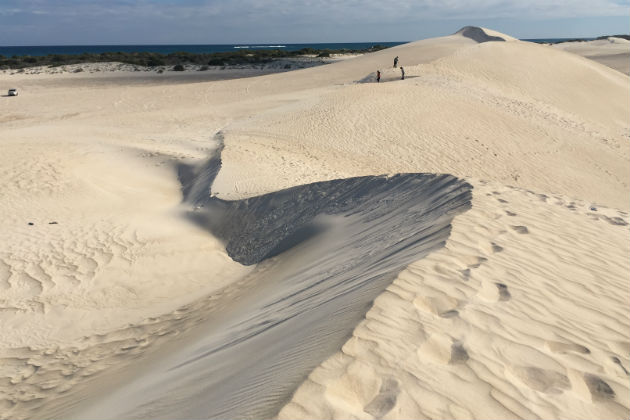 Cervantes
If the Turquoise Coast was likened to a jewelled necklace then Cervantes would be its rough diamond.
Sitting between the iconic Pinnacles desert and blue turquoise waters of the Indian Ocean, Cervantes is an undiscovered gem and a place you want to stay, relax and explore in a leisurely fashion. There are many interesting attractions within the town, just within its hinterland.
Lobster Shack
This family-owned seafood processing operation allows visitors an up-close encounter with the most valued single species of seafood in Australia - the Western Rock Lobster. You can view the sorting and packing process with a fully-guided audio device and then try some delicious lobster at the shack's fully catered café and bar.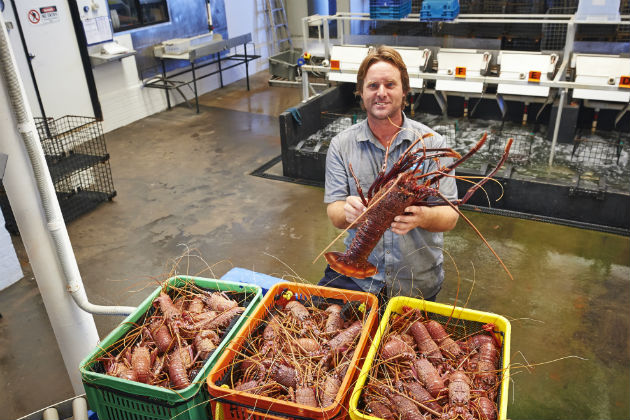 Lake Thetis
Located close to the entrance of Cervantes this lake is on the Hansen Bay lookout Road turn off. The lake is one of only a few places in the world with living marine stromatolites, a living fossil from the earliest record of life on earth.
There is a walkway that takes you to the edges of the lake with informative signage. The circumference of the lake is 1.2km and provides an enjoyable walk and an insight into what life was like at the dawn of time.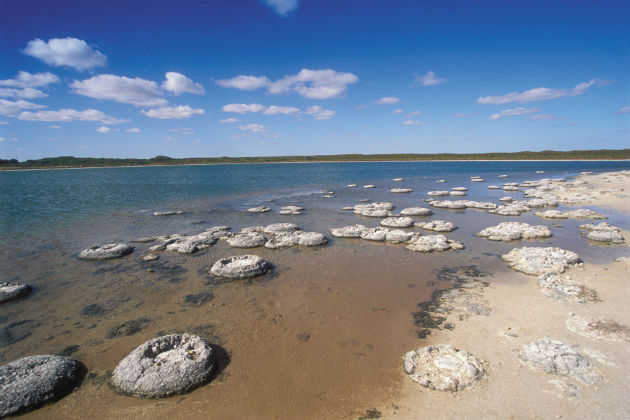 Pinnacles
While it's predominantly a tourist stomping ground, even those familiar with this stretch of coast admit this moonscape-like landscape is pretty special - more so when viewed at dawn and dusk.
The unique limestone formations are fascinating to see and wander, with sunset providing the most eye catching photos with the colours and shadows of the formations.
Pop into the Pinnacles Discovery Centre to learn about how these amazing formations were formed over millions of years and see what creatures and critters lurk within the shrubby heathlands. Note that there is an entry fee of $12, payable at the entry gate.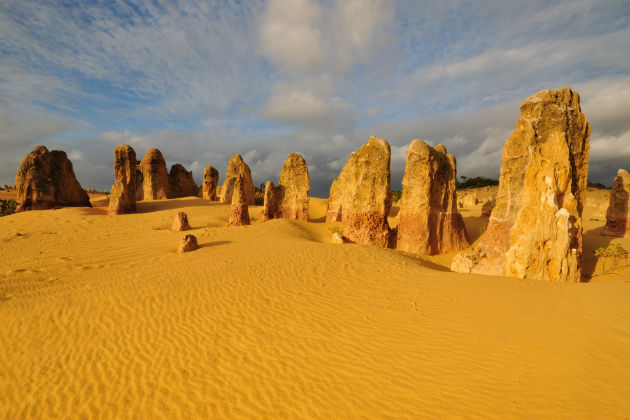 Hangover Bay
The best beach in Cervantes by far, Hangover Bay is a lovely white sandy stretch of coast and very popular for fishing.
You can cook up your catch of the day on the free barbecues provided. While you're there, check out Ronsard Bay which is dotted with reefs, making the swimming beaches well protected and ideal for small kids and families.
You won't find five star hotels in Cervantes but with a few lodges, self-contained units and a campground, your options are expansive. It's all part of the Cervantes low-key charm.
Driver further north to Jurien Bay and Green Head.
Last updated February 2018