Travel & Touring | WA Road Trips
To discover the pulsing heart of the Turquoise Coast head further north along the Indian Ocean Drive to Jurien Bay - a paradise for leisure trippers and adventure thrill seekers.
Before setting off, make sure you stay safe on your road trip with our tips for long distance driving.
Jurien Bay

Jurien Bay is the adventure park of the Turquoise Coast with skydiving, windsurfing, sandboarding, deep-sea fishing, surfing, water skiing and jet-boating on its doorstep.
The town has a laid-back feel, and being under 2.5 hours from Perth it's very popular with summer and school holiday visitors. The town boasts some of the clearest water along the west coast of WA and it's a veritable haven for sea lions.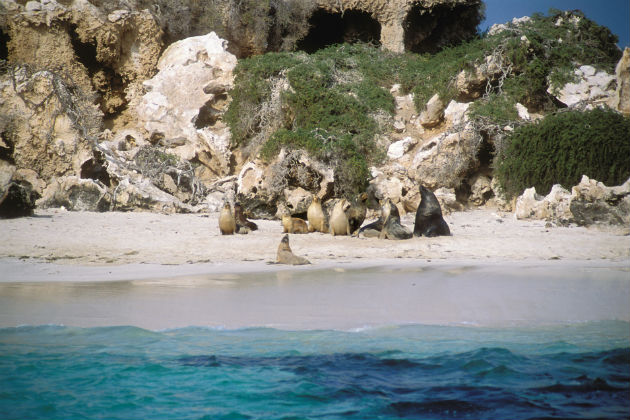 Long sandy beaches, abundant marine life, offshore reefs and isolated but accessible islands lie within the Jurien Bay region and beckon your exploration. Here are some of the must-sees in Jurien Bay.
Snorkelling
The coastal waters are crystal clear and great for snorkelling. An artificial reef was created along Jurien Bay's main beach, close to the remains of an old wooden jetty.
The trail starts about 25m from Jurien Bay beach at the end of the old jetty piles, with the depth ranging from 2.5m to 6m. Swim and discover on your own with underwater commentary on visible signage.
Jurien Bay Jetty Precinct
The Jurien Bay Jetty is the second largest in the state and has a swimming pontoon at the end of it. After a swim, wind down at the Jetty Café which serves delicious fresh food plus a selection of Australian favourites like fish and chips.
The precinct is great for families, fishing enthusiasts and those keen for a beach stroll. If you're lucky you'll even get a local waving "hello" with its flipper.
Every November the precinct hosts the Indian Ocean Festival. The Festival, which was traditionally organised for the blessing of the fleet operating from Jurien Bay Marina, now boasts live music, a licensed bar, dance acts, all-ages activities, a raffle, and auction, followed by an IGA 'fireworks extravaganza' to finish off the night with a bang.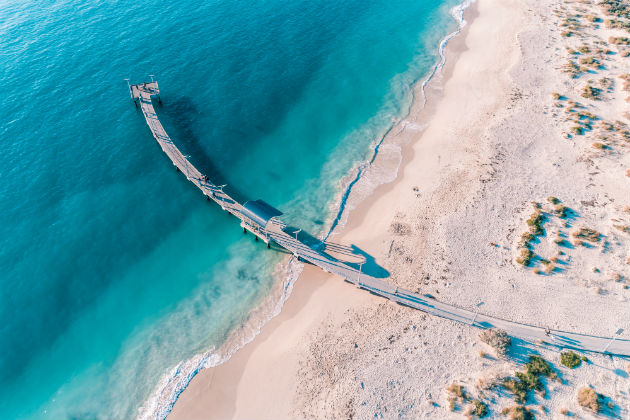 Skydiving
Walk over to Skydive Jurien Bay to take the 14,000ft drop over stunning beach views, landing on soft white sand.
It's one of the best skydiving views in Australia. The whole experience takes about an hour, which you'll remember for the rest of your life.
Lesueur National Park
Just 18km north of Jurien Bay is a haven of flora and fauna. With over 900 species of native flora in the park alone, Lesueur National Park is one of the most wildflower-rich areas in the world.
Whether it's a leisurely drive along the one-way road into the park, or a trek into the National Park to get up close to native flora, Lesueur is ideal.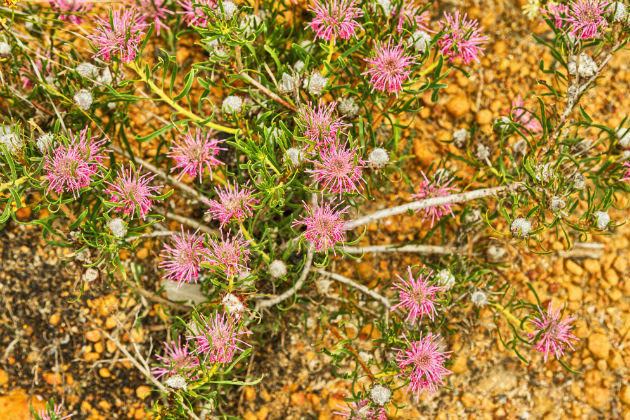 The 2km-return flat sandy walking trek will take you on a journey to a lookout. The views and surroundings are picturesque and should not be missed, even when just visiting Cervantes.
The park can be enjoyed by all ages and the walking trails are easy to navigate. Wildflowers bloom all year round but are most abundant and rich in August/September.
Green Head
Green Head is a small, friendly coastal town north of Perth. Its pristine beaches and laid-back lifestyle provide a relaxed holiday atmosphere as well as a plethora of water activities.
No matter what your choice of water sports, Green Head will cater for you.
Surfers can enjoy a good reef break at Point Louise and, when the breeze comes in, excellent wind surfing conditions at Point Louise and Little Anchorage Bay. There's also a good chance you'll be able to catch your lunch fishing off the jetty.
Dynamite Bay
This secluded bay provides the perfect sheltered conditions for safe protected swimming and snorkelling.
The warm Leeuwin current from the north brings with it tropical sea life, which swims with temperate species. Hard and soft corals, along with sponges, cover the limestone reefs.
Seagrass meadows and the absence of rivers flowing into the sea allow marine life to thrive. Head a little further to South Bay which is shaped in a long crescent, ideal for those who like the solitude of walking along a deserted beach.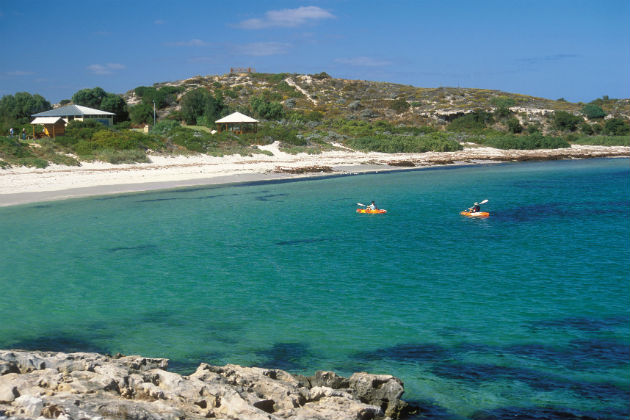 Fisherman's Island
South of Green Head's bay is Fisherman's Island which is zoned as a sea lion breeding colony, hence restricted to swimming and general access. Local tour companies with government-approved guides can take you up close and personal with these pups of the sea.
Alexander Morrison National Park
Located along Coorow/Green Head Road, the park is well known for its spectacular wildflowers during spring. It has an abundance of flora and fauna and is a perfect spot for a bushwalk or picnic among nature.
It is especially noted for its dryandras.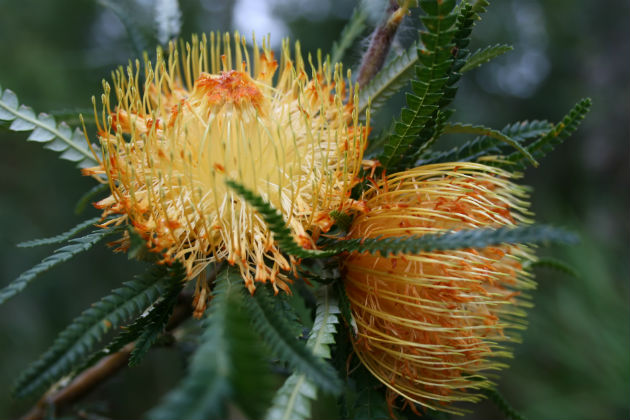 Ocean Blue Gallery
Found opposite Dynamite Bay, in the heart of town, Ocean Blue Gallery is a must-see art gallery. Many ordinate sculptures, displays and art works with a coastal theme line the gallery that you could spend a couple of hours exploring.
For the kids there is a mini golf course to keep them entertained while you explore, open Saturdays from 10am-4pm.
Make sure you're covered on country roads
Before you hit the road, make sure you've got the right level of Roadside Assistance in case of a break down.
Last updated March 2020