With most of us buying pre-loved rather than new cars, a little knowledge about what can go wrong and what to look out for can go a long way.
Buying a used car can be a great way to bag a bargain because the original owner has taken the biggest hit on the car's depreciation.
But without the protection of a long new-car warranty or any knowledge of how the car has been treated previously, it's important to make sure you can spot a great buy from a future lemon.
RELATED: The cheapest cars to own and run in WA »

Buying from a private seller
A private sale can be the most cost-effective way to buy a used car, but it can also be a riskier option.
While most private sellers have good intentions, it's important to be aware that underground car-rebirthing rackets operate in every Australian state.
This means anyone buying a used car from a private seller needs to be extra cautious. The first thing you should check as a buyer is whether the car has been involved in a crash and if it has previously been written off. This can be done with a car history report which you can purchase.
Crime authorities advise that 'repairable write-offs' can be bought cheaply, repaired with stolen parts, re-registered and then sold at a substantial profit.
To rebirth a vehicle, a legitimate Vehicle Identification Number (VIN) or compliance plate is taken from one car – generally one wrecked in a crash – and attached to a stolen car of the same make, model and age. The stolen car is then registered so it can be sold.
Inspecting a car
Even if you're not mechanically minded, here are some simple initial checks you can make to assess if a used car you're interested in is a contender.
Look for tell-tale signs of a crash, such as uneven gaps between body panels and varying paint shades, or paint where it shouldn't be, such as overspray on the bumper.
Inspect tyres (including the spare) and check the wear indicator bars moulded into the tyre tread. If the tread is level with the wear indicator bars or lower, it's time for new tyres. In Australia 1.5mm is the minimum legal tread depth, but it's recommended to change them at 3mm. Here's how to check if the car will need new tyres.
Lift the bonnet and look for signs of oil and coolant leaks.
Check the oil on the dipstick is a normal colour (a consistent amber/ brown is good).
Check underneath the car and bonnet for rust.
Inside, look for undue wear and tear and ensure that seatbelts are in good condition.
Make sure all the electronics work. Shun electric convertible roofs if they don't whirr perfectly into place.
View any log books to find out the servicing history and unresolved problems.
Check that regular occupants will be comfortable and safe. If you need them, check child-seat anchors and the amount of space available for child car seats.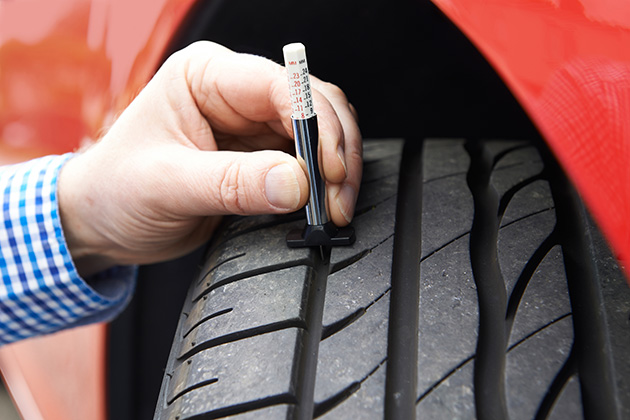 Check the car's ID
If you're buying privately, make sure the person selling the car is the registered owner. If they're not, then walk away.
While you're inspecting a used car at a seller's home, check the vehicle's identification. The registration papers will state the chassis number/VIN and engine number details.
Check the car's build plate and compliance plate. These are usually located in the rear of the car's engine bay and door pillar respectively. Make sure the year the seller has given you is the same as the date of manufacture on the car's build plate and on the registration papers.
Check the number plate against what's on the registration papers. The vehicle should also carry a compliance plate, which confirms that it complied with Australian Design Standards for safety and emissions at the time the plate was fitted.
New rules expected to be in place by 1 July 2021 won't require passenger vehicles to have compliance plates. Instead compliance plates will be replaced by an online, publicly searchable register of approved vehicles known as RAV which will have compliance information and a certification statement from the manufacturer.
The seller should also provide you with both sets of keys for the vehicle. And ask if they have the original log book and a history of servicing - these will often be found in the glovebox.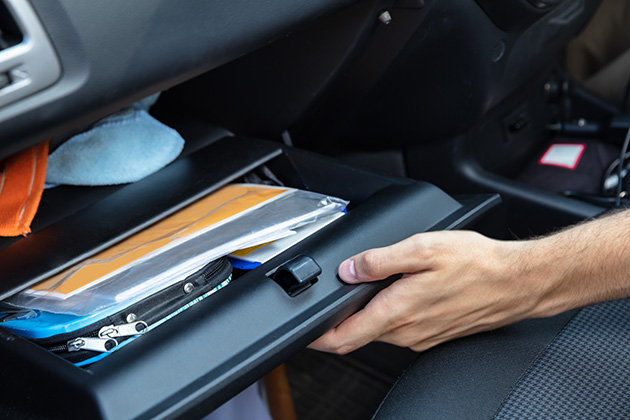 Make sure it won't be repossessed
You'll need to make sure the car has no money owing against it from a previous car loan.
If you bring home a car that has finance owing on it, even if you've handed over the money, it's still not yours. You might wake up one day to find it has simply disappeared after being repossessed by the finance company.
To find out if a car has any money owing on it, for a small fee you can check this on the Personal Property Securities Register (PPSR). You only need to enter the car's VIN number to do the check. Just make sure you get the right PPSR website – it's the Australian Government website you want.
If the car has been listed as written-off or stolen, or as having money owing on it, this will be revealed in the PPSR report. Some people don't find out they have a financially encumbered vehicle until they crash it and make an insurance claim.
RELATED: Why PPSR checks are important (and how to get one) »

Does the car have a dodgy history?
Your next step is to make sure the car is in good mechanical condition.
If mechanical detail isn't your strong suit, there are some simple checks you can make, which we have detailed on the previous page. Beyond this, a professional vehicle inspection is the best way to make sure the car you want doesn't have any hidden defects.
Some sellers are masters in the art of covering up a car's defects, in the hope that an unwary buyer will miss them.
Technicians at RAC Auto Services come across many cover-ups while carrying out pre-purchase inspections on cars.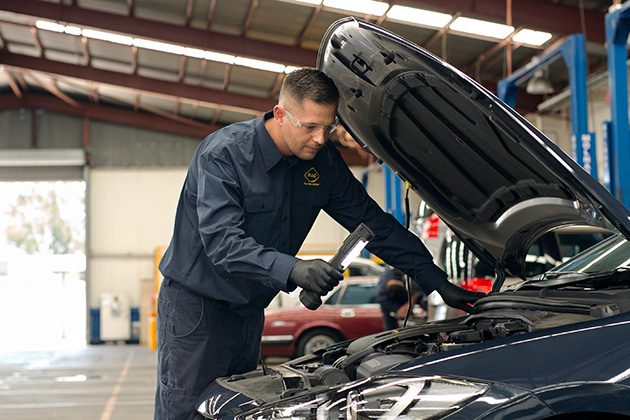 "Unfortunately, sellers do use a lot of tricks to 'mask' potential mechanical and safety issues," says Glen McIntyre from RAC Auto Services.
"This can include spray painting the car's underbody and chassis black to disguise rust and red dirt – the red dirt is a sign it's been off road.
"They may also degrease the engine bay to hide leaks and use temporary additives to stop leaks from various components."
McIntyre says some faults may also show up while you're doing a test drive.
"When road testing a car you're looking to buy, it's a good idea to test from cold, right the way up to normal operation temperature. Some serious faults in the driveline can be masked under various oil and fluid temperatures.
"A slipping automatic transmission may respond better before the car has warmed up after a bit of driving, while the oil temperatures are still low. On the other hand, a car with worn engine components may respond better once the engine is warmed, so you need to be quite attentive to a used car's response when road testing to avoid buying a potential lemon."
Ideally you should also test drive the car on varying surfaces, including winding roads and inclines.
A car's faults may not show up until it is put under load, which can be achieved by a steep climb and braking a little harder than normal.
"Knowing the history of a used car can save you a lot of trouble further down the track, that includes its log book and servicing history, and also knowing its previous ownership status - whether it was a fleet car or privately owned," says McIntyre.
"How the car has been looked after, will go a long way to determining its longevity. As part of an RAC Vehicle Inspection we provide members with a Vehicle History Report which can flag concerns around odometer discrepancies, written-off status and original owner status."
Remember you have no warranty protections when buying from a private seller so it's very much a case of 'buyer beware'.
Buying from a dealer
Most used cars sold by dealerships in WA will come with a statutory warranty. The only reasons a used passenger car won't be offered with a warranty is where it costs less than $4000 or if it is more than 12 years old and has travelled more than 180,000. Commercial vehicles may not come with a statutory warranty.
Under a statutory warranty, the dealer must ensure the car is roadworthy and in a reasonable condition for its age. Some defects covered under a statutory warranty include: engine defects and serious oil leaks, radiator leaks, hoses and fan belts, brakes, oil leaks and defects in the gear box or automatic transmission, airbags and warning equipment.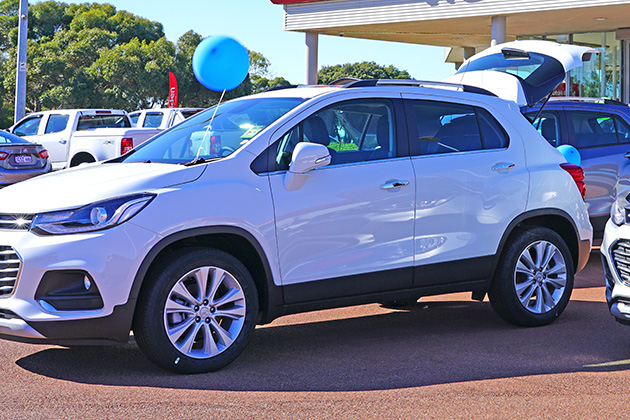 Although dealers are required to check the Personal Property Securities Register to see if there is any money owing on a used car they are selling, it's a good idea to check this yourself. The cost is minimal. Make a note of the car's VIN number and enter it at the Australian Government website ppsr.gov.au.
Getting a professional vehicle inspection will give you peace of mind that the car is in good condition and may also give you extra bargaining power if there are parts that are due to be replaced or other repairs needed in the near future.
Finally, don't sign any papers until you're absolutely certain you want to commit. When buying from a dealer, signing a contract to buy a motor vehicle can be legally binding and with no cooling off period there's no turning back once you sign. Also, double check the detail about the car on the document to make sure it's all correct.
In the market for a used car and need to apply for a loan?
RAC Finance offers car loans with competitive interest rates, no ongoing fees and quick pre-approvals.
Last updated: April 2021