A car warranty covers the repair of vehicle defects for a fixed period of time and usually over a limited distance. Warranties are provided for both new cars and used cars bought through a dealer, though the conditions of new and used car warranties differ.
New car warranties
A new car warranty will cover you for the cost to repair or rectify mechanical or design defects and typically covers the car and any accessories fitted in the factory or by the dealership. It's important to note that a car warranty does not cover accidental damage, normal wear and tear, or routine services and maintenance.
A new car will come with a manufacturer warranty that sets out what defects the manufacturer agrees to repair and in what circumstances.
Standard factory warranties are valid for a set period of time, generally between three and seven years, and are usually valid only for a limited number of kilometres.
Be wary that some accessories fitted after the vehicle leaves the showroom may void the warranty.
RELATED: Car registration costs in WA »

Do I need to get my new car serviced by the dealer?
According to Australian Consumer Law, there's no obligation for you to have your car serviced by a car dealership during the standard factory warranty period. While the car is under warranty (and at any time after) you have the right to have the vehicle serviced by an independent repairer without voiding your warranty.
However, the work must be done using appropriate quality parts, trained technicians and according to the timings outlined in the vehicle's service schedule. These conditions can usually be found in the vehicle's service logbook.
A vehicle manufacturer's warranty or any material supplied to you by the manufacturer, such as a logbook or other documents, must not make misleading claims about dealers being required to carry out servicing and repairs during the warranty period.
This is true even where a vehicle is sold with capped price servicing or any other servicing offers. Consumers should shop around to find the best deal for servicing and repairs.
In the event that you do require repairs that are covered under the warranty, you'll need to return the vehicle to the dealer for the warrantable repairs to be carried out at the manufacturer's expense. If the dealer refuses to make the repairs within a reasonable period of time or not at all, the vehicle owner can have the repairs done elsewhere and, provided it was a repair covered under the warranty, they can seek to recover 'reasonable costs' from the dealer.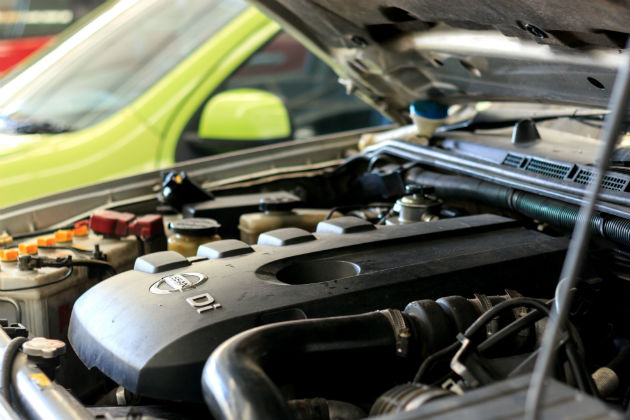 What is a new car extended warranty?
When buying a new car, you may also be offered an extended warranty at an extra cost. An extended warranty is an additional contract between you and the dealership to give you further cove.
Extended warranties cover a period of time after the statutory or manufacturer's warranty expires but may not offer the same cover as the initial warranty, and there may be other conditions attached to it which are important to be aware of.
Is it worth buying an extended warranty?
Buying an extended warranty with your new car may seem like a sensible extra protection, but it's important to check the warranty conditions to see if the inclusions are worthwhile.
Whether you pay extra for an extended warranty, or the dealer includes it for free as an extra enticement for you to buy, there could be strict conditions attached to it.
For example, some extended warranty contracts oblige you to have the car serviced every six months with that particular dealer (or within the dealer network) or be liable for excess payments on some repairs if required. Others may offer some value.
Consumers should be very careful when assessing extended warranties and ensure they are aware of any conditions attached to these warranties.
For example, in 2020 Mitsubishi offered an extended new car warranty of 10 years and 200,000km. This warranty does not incur an extra outright cost at the time of purchase, however it does require owners to bring their vehicle back to the dealer for servicing.
So if an owner takes their car back to the dealer for the first four services, but then has the fifth service done at an independent workshop, the extended 10-year warranty is voided and reverts to five years and 100,000km of coverage, even if all other servicing requirements are met.
Consumers should also carefully assess whether the coverage of these paid extended warranties is any different from the coverage they would otherwise already receive under Australian Consumer Law. Always ask for a booklet explaining the terms and conditions and check it carefully before deciding but bear in mind the booklet will also be designed to convince you to purchase the warranty.
When a warranty repair may be refused
There are some circumstances under which a vehicle manufacturer may have a right to refuse a warranty claim, including where there is evidence of a lack of regular maintenance, where work carried out by an independent repairer has caused the damage, or where a non-genuine replacement part has caused damage.
Used car warranties
Used cars sold by a dealer include a statutory warranty where the purchase price of the vehicle is $4000 or more and for motorcycles with a purchase prices of $3500 or more. There are also warranty limits related to the age of the vehicle and the number of kilometres travelled at the point of sale. You don't get a statutory warranty when you buy from a private seller.
Used car warranties are a legal obligation for licensed motor vehicle dealers, who should provide you with the paperwork that explains the cover.
They cover passenger cars, including four-wheel drives, station wagons, dual-cab utes, vans, campervans, and passenger motorcycles.
If the vehicle is less than 10 years old and has travelled less than 150,000km, it will be covered for three months or 5000km (whichever comes first).
If the vehicle is between 10 and 12 years old and has done less than 180,000km, it will be covered for one month or 1500km (whichever comes first).
If the vehicle is more than 12 years old and / or has done more than 180,000kms, there is no statutory warranty.
For motorcycles, you can be covered if it is less than eight years old and / or has done less than 80,000km. Your cover is for three months or 5000km – whichever comes first.
For motorcycles that have done more than 80,000km or are more than eight years old, there is no statutory warranty cover.
What does a statutory warranty cover?
The statutory warranty for a used car covers items and defects such as faulty airbags, serious structural rust, brakes, faults and oil leaks in the gearbox or automatic transmission, and engine defects.
The statutory warranty does not cover:
routine services
tune-ups
batteries
tyres (however, tyres must be roadworthy at the time of sale)
accessories
defects that arise from an accident or misuse of the vehicle.
Ready to buy?
When you're ready to buy, a car loan from RAC Finance has no monthly or ongoing fees, and fast loan approvals.
Last updated November 2020