While a warranty is important to protect yourself from major costs that could be related to a car breaking down due to mechanical fault - for example faulty airbags - it's important to note that a car warranty does not cover accidental damage, normal wear and tear, or routine services and maintenance.
New car warranties
A new car will come with a manufacturer warranty that sets out what defects the manufacturer agrees to repair and in what circumstances.
Manufacturer warranties don't cover:
routine services
safety checks
defects that result from a crash or misuse of the car
Warranties are valid for a set period of time, generally between three and seven years, and may also be valid only for a set number of kilometres.
The manufacturer warranty covers the vehicle and all manufacturer-fitted accessories. Be wary that some accessories fitted after the vehicle leaves the showroom may void the warranty.
What is a new car extended warranty?
When buying a new car you may be offered an extended warranty at an additional cost.
An extended warranty is an additional contract between you and the dealership to give your further cover.
Extended warranties cover a period of time after the statutory or manufacturer's warranty expires but may not offer the same cover as the initial warranty.
Is it worth buying an extended warranty?
Buying an extended warranty with your new car may seem like sensible extra protection, but it's always worth checking the warranty conditions to see if the inclusions are worthwhile.
Whether you pay extra for an extended warranty, or the dealer includes it free to sweeten the deal, there could be strict conditions attached to it.
For example, some extended warranty contracts oblige you to have the car serviced every six months with that particular dealer (or within the dealer network), or be liable for excess payments on some repairs if required. Others do offer real value.
So it's important to check whether the extra cost of the warranty and the limits and conditions to what it covers add up for your needs and vehicle use.
Always ask for a booklet explaining the terms and conditions and check it carefully before deciding.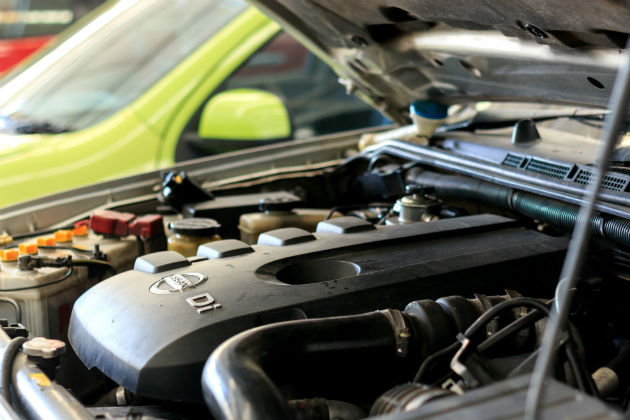 Used car warranties
What is a statutory warranty?
A statutory warranty applies to vehicles that have a purchase price of $4000 or more and motorcycles that cost $3500 and comes automatically when you buy from a licensed motor vehicle dealer. You do not get a statutory warranty when you buy from a private seller.
This is a legal obligation for licensed motor vehicle dealers, who should provide you with the paperwork that explains the cover.
It covers passenger cars including off-road four wheel drives, station wagons, dual-cab utes, vans, campervans, and passenger motorcycles.
If the vehicle is less than 10 years old and has travelled less than 150,000kms it will be covered for three months or 5000km (whichever comes first).
If the vehicle is between 10 and 12 years old and has done less than 180,000kms, it will be covered for one month or 1500km (whichever comes first).
If the vehicle is more than 12 years old and / or has done more than 180,000kms, there is no statutory warranty.
For motorcycles, you can be covered if the motorbike is less than eight years old and / or has done less than 80,000kms. Your cover is for three months or 5000kms – whichever comes first.
For motorcycles that have done more than 80,000kms or are more than eight years old, you can't get statutory warranty cover.
What does a statutory warranty cover?
The statutory warranty for a used car covers things like airbags, serious structural rust, brakes, defects and oil leaks in the gearbox or automatic transmission, and engine defects.
The warranty does not cover:
routine services
tune-ups
batteries
tyres (however, tyres must be roadworthy at the time of sale)
accessories
defects that arise from an accident or misuse of the vehicle.
Last updated November 2017
Ready to buy?
You might know your warranties, and what they cover, but did you know a pre-approval RAC Finance can make the process of buying simpler? With competitive rates and no monthly fees, we can help take the stress out of choosing the right car.