16 May, 2022
To get more people into electric vehicles, state and territory governments are offering rebates and other incentives. So who's getting the best deal and how does WA compare now that new incentives have just been announced here?
It's taken a while, but electric vehicles (EV) are finally gaining traction in Australia.
Last year Australians bought 17,243 vehicles powered solely by electricity. In WA, 1527 pure EVs were sold, doubling the number of EVs here. Tesla sales made a significant contribution to the increased uptake at both state and national levels, accounting for 70 per cent of the EVs registered in 2021. And the Model 3 is comfortably the top selling premium car on the market.
EV sales still represent only 1.6 per cent of overall new vehicle registrations in 2021, but it's a sizeable 226 per cent growth over the previous year. In WA, sales for just the second half of 2021 represented more than 2.7 per cent of total new vehicle sales.
In the first three months of 2022 Tesla's market share has grown further, to the point where it now outsells Audi, Volvo, Lexus and even Honda. The single body style it has on sale even outsells the Toyota Camry that was once a sales powerhouse.
RELATED: Electric car charging costs »
RELATED: Common questions about electric cars »
Australians, it seems, are embracing the shift to electric cars.
RAC group executive Patrick Walker says "low and zero emissions vehicles will be critical in our shift away from fossil fuels and reducing harmful vehicle emissions for cleaner, healthier air.
"One in two RAC members are open to considering purchasing an electric or hybrid car for their next vehicle purchase."
While there's more variety for EV shoppers, they're also being wooed with incentives and rebates predominantly from state and territory governments.
"We know the biggest barrier to EV uptake is cost so we need to ensure suitable incentives are in place, as well as the supporting infrastructure and other policy measures to encourage uptake, says Walker.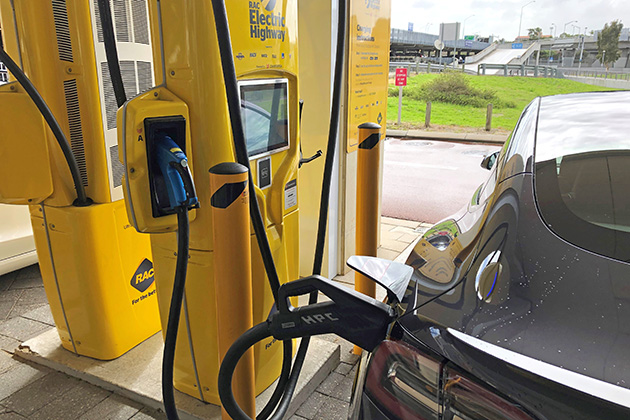 EV incentives work
Electric Vehicle Council chief executive Behyad Jafari says EV incentives work, as has been proven in Norway.
The Scandinavian nation leads the world on EV uptake, in part because of a sustained campaign to push buyers towards electric. Last year 65 per cent of the vehicles sold in Norway were battery electric vehicles – further increasing to 83 per cent for the first quarter of 2022 – as the country plans for only zero emissions vehicles to be sold there by 2025.
From as early as the 1990s Norway eliminated taxes on the very few electric vehicles being sold. By 2001 it removed the 25 per cent VAT (value-added tax) on EVs and up until 2017 ensured EVs paid no tolls or ferry charges.
The country has slowly been reducing those generous incentives but ensuring others are bubbling away to continue the EV momentum; they include discounts on parking and tolls, as well as reduced taxes.
Various parts of Europe also have incentives in play, and there's also plenty of sticks as well as carrots.
Carbon dioxide (CO2) emissions regulations with hefty penalties have forced car makers to green their fleets. As part of the complex CO2 reduction policies, there are credits on offer for zero emission models effectively making the move to electric a necessary component of doing business.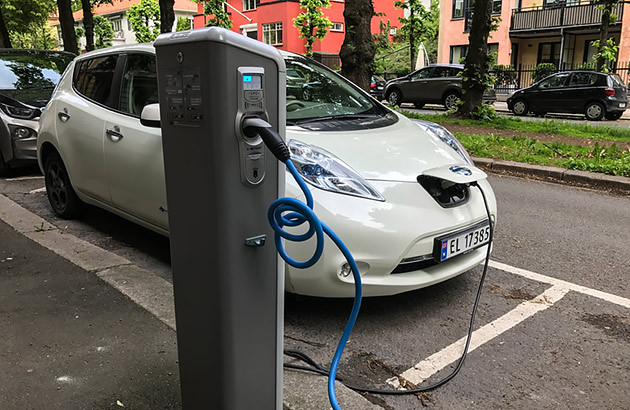 In Australia, there's very little in the way of national regulations or incentives, with states instead picking up the slack.
As Jafari points out, the lack of CO2 standards in Australia is also a glaring oversight that leaves Australia at a disadvantage globally.
He says car makers often struggle to convince their head offices to send cars down under against the backdrop of incentives and CO2 penalties elsewhere. Brands can effectively make more money selling the same car in Europe than they can in Australia.
"Looking at this from an industry perspective, by far our number one issue is the supply of vehicles," says Jafari, describing Australia's lack of policy as "an uneven playing field".
"The big supply side challenge that we have is not having the fuel efficiency standards in place."
But in most states and territories there are a range of incentives in place to help tempt buyers into EVs.
WA EV incentives
WA long lagged the country on direct EV incentives, but in May 2022 the State Government announced 10,000 rebates of $3,500 would be available for electric and hydrogen vehicles priced below $70,000. Premier Mark McGowan said it would "mean more people can take up the opportunity to buy an electric vehicle and reduce their carbon emissions, reduce their fuel costs and reduce their dependence on fuel".
As with other states, WA also announced its intention to introduce a road user charge on 1 July 2027 – something that RAC does not support. Under this, drivers of electric vehicles will pay 2.5c/km for battery electric vehicles and 2c/km for plug-in hybrid EVs. It is also indexed to inflation, so by the time the charge is introduced it will almost certainly cost more.
This latest package complements WA's broader Electric Vehicle Strategy which focused on the infrastructure required to encourage the uptake and use of EVs, including the initial commitment of $20 million for installing EV public charging stations at 45 locations. It's claimed to be the longest fast-charging EV network in the country. The vast collection of DC chargers is planned to be operational by January 2024 and will sprawl from Kununurra to Esperance.
That's a significant challenge in a state that accounts for the largest land mass. It also adds to Australia's first electric highway built by RAC around seven years ago.
The 2022-23 State Budget also accounts for $22.6 million for additional charging infrastructure including grants, trialling EV charging facilities at four Perth train stations, and an additional eight EV chargers to extend the state charging network to the South Australian border.
The WA government is also increasing EV charging infrastructure at "all new public building capital works – including government office accommodation, hospitals, schools and sports facilities among other building types".
The government also plans to commit to at least 25 per cent of its eligible vehicle fleet being electric by 2025-26.
Plus, the state will work with other state and national bodies with the view to developing "consistent standards and guidelines regarding electric vehicles and charging infrastructure".
EV sales target: None specified.
NSW EV incentives
Australia's most populous state has the most generous EV incentives.
Electric vehicles up to $68,750 are eligible for a $3,000 rebate, with the government committing to 25,000 rebates. EVs priced up to $78,000 can also receive a refund on stamp duty, which can be up to $3,000. When used together, the rebates can save buyers up to $5,540.
The NSW government also plans to remove stamp duty on all EVs and plug-in hybrids and introduce a road user charge by July 2027 or when EVs account for at least 30 per cent of new sales. Other incentives include the ability to use transit (T2 and T3) lanes until at least 31 October, 2022.
The NSW government has also committed $171 million to a vast EV charging network that encompasses "EV super-highways" with ultra-rapid charging along major routes. There are also plans for EV "commuter corridors" in Sydney, ensuring an ultra-rapid charger at least every five kilometres for Sydneysiders, and off-street EV chargers for those who can't charge at home. And the NSW government is greening its fleet, including with large commercial vehicles. All Sydney buses are planned to be zero emissions by 2030.
NSW has signed up to the COP26 zero emissions vehicle pledge (banning the sale of fossil fuelled vehicles) by 2040, independent of the Australian Government, and committed to net zero emissions for the state by 2050.
EV sales target: At least 50 per cent by 2030-31.
Victoria EV incentives
Victoria provides a $3,000 EV rebate on vehicles under $68,740, with 20,000 rebates initially on offer and more flagged. The state also allows EVs to dodge the controversial Victorian luxury car duty, which can save $1,000 on a $100,000 car and up to $14,400 on a $300,000 car. The luxury car duty is separate from the federal luxury car tax. So, while the savings sound generous, it's effectively removing a tax that doesn't exist in most other parts of the country.
Victoria is also the first state to introduce an EV specific tax. It charges electric vehicle owners 2.5 cents per kilometre to partially account for the declining fuel excise paid by those filling up with petrol or diesel. For a car travelling 15,000km annually, that means $375 in a road user charges, something many other states have announced for future implementation or discussion. This charge however, can be partially offset by a $100 registration discount for zero emissions vehicles.
The government is investing $19 million in charging infrastructure for regional Victoria and plans to only purchase zero emissions buses (electric or hydrogen) for its public fleet by 2025. It is also planning 400 zero emissions vehicles for its fleet by the end of the next financial year, in addition to more than 100 already under order.
Victoria has also signed up to the COP26 zero emissions vehicle pledge by 2040 and committed to net zero emissions by 2050.
EV sales target: At least 50 per cent of light vehicles (excluding utes, vans and trucks) to be zero emissions by 2030.
Queensland EV incentives
The sunshine state has been late to the EV party but has arrived with a $3,000 rebate for new EVs. There is one big catch: the so-called grant is only eligible on vehicles priced below $58,000, something that eliminates the top-selling Tesla Model 3 and some of the newer EVs from brands such as Hyundai, Kia and Mazda. Rebate payments start on 1 July, 2022.
Queensland also charges a lower rate of duty on hybrid and electric vehicles. The state has already helped fund the Queensland Electric Super Highway ($10 million) and plans to build on that, including exploring tariffs that reward motorists for charging their vehicles in a way that supports more renewables, lower emissions, and cheaper electricity for all consumers.
The government also says it will investigate "amendments to the National Construction Code to ensure all suitable new buildings are BEV-charging ready".
Queensland has also committed to net zero emissions for the State by 2050.
EV sales target: 50 per cent of all passenger vehicles (excluding commercial vehicles) by 2030 and 100 per cent by 2036.
ACT EV incentives
The ACT was one of the early movers on EV incentives, providing a stamp duty waiver on any vehicles emitting less than 130 grams of CO2 per kilometre. That means it also benefits many hybrids, but also captures all EVs. Depending on the internal combustion engine vehicle, the ACT charges duty on vehicle emissions. The potential savings could be between $400 and $1,800 when purchasing a $45,000 vehicle. The benefits are greater when compared to thirstier, more expensive vehicles.
The ACT also provides two years free registration for new and used EVs, potentially saving a few hundred dollars on an efficient small car or thousands compared with the cost of putting a thirstier large vehicle on the road.
Plus, the ACT also provides those who are eligible zero-interest loans of up to $15,000 to assist in buying an EV.
While it has the least land mass to cover, the ACT plans to build on EV charging infrastructure with an additional 50 public charging stations by the end of the year.
The ACT also signed up to the COP26 zero emissions vehicle pledge by 2040 and committed to net zero emissions by 2045.
EV sales target: At least 30 per cent by 2030, possibly higher.
South Australia EV incentives
Those in the southern state can claim a $3,000 rebate on new EVs priced less than $68,750. There is also a three-year registration exemption on new EVs priced less than $68,750 and registered before the end of June 2025. The government has also committed to aiming for more competitive (lower) electricity costs as part of its Electric Vehicle Action Plan.
Like NSW, an EV road user charge is proposed to begin on 1July 2027, or when EV uptake reaches 30 per cent.
The government is supplying $25 million towards private investment of public charging stations and plans to develop smart charging and hydrogen refuelling hubs by 2025.
SA is planning an EV virtual power plant, which utilises EVs as an electricity storage device that can intelligently communicate with the grid and supply power as required.
SA has also signed up to the COP26 zero emissions vehicle pledge and committed to net zero emissions by 2050.
EV sales target: 50 per cent by 2030 and EVs as the "default choice" by 2035.
Tasmania EV incentives
Nowhere in the country can leverage the benefits of driving an EV better than Tasmania, which claims all its electricity is generated from renewables, much of it hydro. The state does not charge stamp duty on new and used EV purchases. On a new EV costing $50,000 that means a saving of $2000 and for a $70K car it slashes $2800 off the price. The EV stamp duty waiver is due to end in July 2023.
The Tasmanian government has also doubled its initial $600,000 investment designed to create a state-wide charging infrastructure network incorporating both faster (DC) and slower (AC) charging. The government also plans to transition its entire vehicle fleet - including commercial vehicles - to EV by 2030.
Tasmania has committed to net zero emissions for the State by 2050.
EV sales target: None specified.
Federal Government EV incentives
There are currently no direct EV incentives from the Federal Government.
Instead, it has committed $250 million through its Future Fuels Fund as part of a co-investment with the private sector to expand charging capacity for battery electric vehicles and hydrogen refuelling for fuel cell electric vehicles.
EV sales target: None specified
A national approach needed
RAC's Pat Walker says it is great to see state and territory governments taking some action to encourage the uptake of low and zero emissions vehicles.
But he says we need to ensure the state-based approach to EV taxes does not impede this.
"We need consultation on a national and holistic approach to road user charging to replace the array of existing fees and charges, not new and additional ones.
"And this must consider equity issues, such as for regional people who need to travel further and have limited access to transport options."
Own a car with less emissions? We'll reward you
If you drive a car recognised by RAC as having lower emissions, you'll get rewards across RAC's Insurance, Finance, Auto Services and Roadside Assistance products and services.