By: Byron Mathioudakis
Sometimes you just know when it's time to part company with your old car. But what should you consider in order to make the right decision at the right time?
How long should you keep your car for? In past generations, if you were handy with a set of tools, it was expected you would hold on to a simple old car like a Holden Kingswood for as long as possible, provided it wasn't crashed too badly and rust was kept at bay. Components were basic and easily replaceable.
That old cliché 'they don't make 'em like they used to' certainly rings true today and, yet, for that we ought to be grateful. New vehicles are infinitely safer, less harsh on the environment, more reliable and easier to drive thanks to incredible technological progress.
Like updating your computer or smartphone every few years, keeping your car up to date is a cost some people are willing to bear in exchange for all the benefits of a new machine.
RELATED: WA's cheapest cars to own and run »
RELATED: Car loan versus car lease »
What's the average age of cars on Australian roads?
There are 20.1 million vehicles registered nationally, with WA accounting for just over 2.3 million of these. In descending order Toyota, Holden, Mazda, Hyundai and Ford are the most represented brands.
According to the Australian Bureau of Statistics (ABS), as of 1 February 2021, the average age of a car in Australia has increased by 0.5 years to 10.6 years. The USA's is 12 years, the European Union average is 11.5 years, with only Germany (9.6 years) and Ireland (8.4 years) having younger fleets than ours.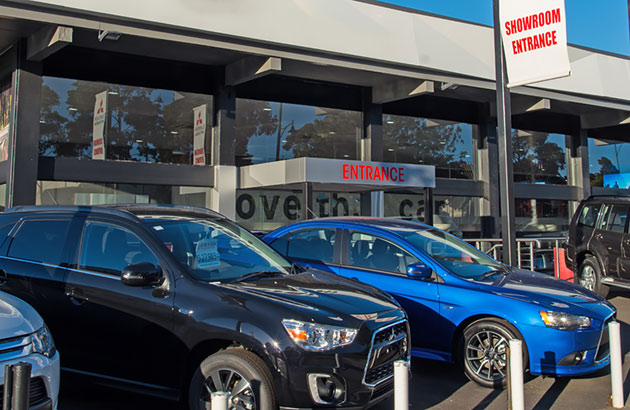 Given new cars are palpably safer and have lower emissions than old cars, the age of Australia's national fleet is a concern, with experts agreeing that the number needs to be halved if we're going to die less on our roads. Figures from both the ABS and the Australasian New Car Assessment Program (ANCAP) show that nearly 80 per cent of fatalities are among drivers aged under 21, while more than 50 per cent of all drivers killed on WA roads last year were in vehicles older than 10 years.
If these figures aren't compelling reasons enough to consider updating, here are some more.
The advantages of buying a new car
New car warranty
The average new-car warranty in Australia is now five years with unlimited kilometres, up from the old standard of three years that Audi, BMW and other luxury brands still persist with. Mitsubishi goes one better with a 10- year conditional warranty (it must be serviced by its dealer network), while Kia pioneered a seven-year period years ago that's since been followed by SsangYong, Haval and MG.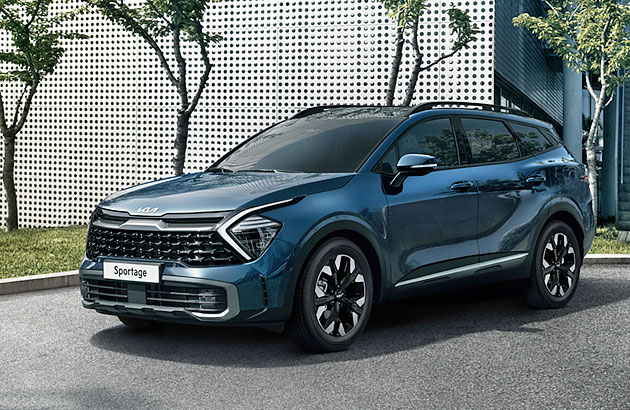 A warranty is a promise made by the manufacturer that they will rectify any faults while the car is in reasonable use, and when maintained under a set of prescribed conditions such as servicing it on time. The manufacturer's warranty won't apply to wear items like tyres and brakes. Though if there's a manufacturing fault with a tyre, a warranty claim with the tyre maker might be worth pursuing.
Some manufacturers can contest warranty claims more than others, but consumers should be aware that ultimately, they also have the backing of Australian Consumer Law, which can more forcefully nudge car makers towards rectifying failures where their claims are reasonable. Nevertheless, cars with a portion of their warranty in place can be more attractive as a second-hand purchase compared with those not under warranty.
RELATED: Your rights with car warranties »

Reliability and minimal maintenance
Broadly speaking, the newer the car you buy, the longer you have until it needs major work, such as repairing or replacing big-ticket mechanical items like the transmission, air conditioning compressor and even the engine.
Plus, smaller replacement items like tyres, brakes, the battery and certain engine fluids all add up over time.
Vehicle safety
The development and availability of vehicle safety technology over the past 20 years has been tremendous. According to Monash University, drivers of vehicles built before 2000 are generally much more likely to be killed or seriously injured than those in newer vehicles in a crash.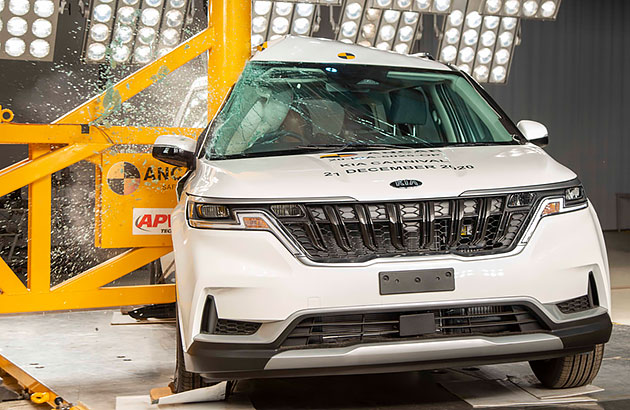 ANCAP and its vehicle safety testing counterparts worldwide continue to regularly revise the requirements needed for vehicles to score a 5-star safety rating. That means a 5-star rated car tested in 2021 will be safer than one with a 5-star rating tested four years earlier.
Depreciation in a seller's market
In pre-COVID times, buying a new car instead of a good used car was anything but a good investment if you were expecting to make your money back.
Generally speaking, the moment you drove away from the dealership, a regular $30,000 car like a Hyundai i30 Elite might shed 5-10 per cent of its value, to be worth approximately $27,000. After 12 months, you'd expect it to lose 15 per cent travelling about 15,000km annually ($23,000), and then up to 10 per cent annually for another four years. After five years, it would be worth about $14,000, or just over 45 per cent of its new-car price.
However, for most popular models, that's all been thrown out the window as a result of COVID-19 and its impact on production hold-ups and the computer chip shortage.
Delays of up to 12 months have been quoted by some, putting further upward price pressures on popular second-hand cars.
The takeaway from all of this is, if you buy a popular new car and these conditions continue, it will depreciate far more slowly than usual. If you're not fussy about colour or trim, there's bound to be a cancelled order somewhere in Australia, so you might not have to wait too long for it either.
Cheaper finance
Car finance is cheap at the moment. Considering how buoyant the used-car market is, it might be the perfect time to sell your clean second-hand vehicle at an inflated price, pay off the old loan and take advantage of cheap finance for a new one.
The disadvantages of buying a new car
A seller's market
Here's the flipside to selling your used car for more than you paid for it: if you want a particular version of a popular model in this type of market, you'll likely get very little off the new-car price right now and even pay a premium if it's in high demand.
When there are plenty of buyers in the market, it's also much harder to haggle on the price.
Wait lists
Picky about colour? Really want a hybrid instead of a normal petrol-only version? You may have to wait nine months or longer for that particular hue or specification, especially if it wears a Toyota, Mazda, Nissan, Kia or Hyundai badge.
And, beware: a fast sale of your used car and a long wait for a new one might leave you without wheels for months, so ensure you don't get caught short. If it's the latest Toyota LandCruiser 300 Series you're thinking of trading up to, get ready to settle in for a long wait.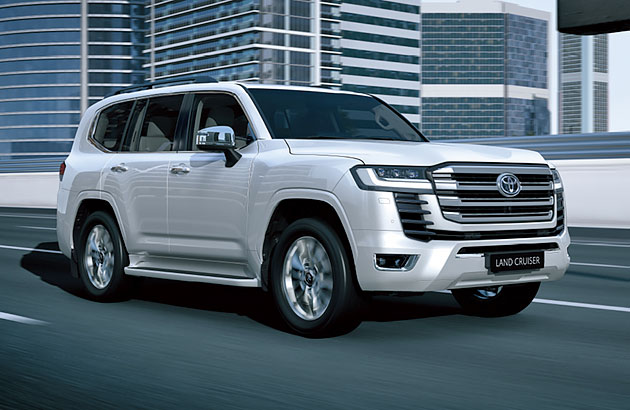 Depreciation
Not every model is in demand or incredibly popular, which means the old rule of depreciation still applies to some models.
Be prepared to cop the usual depreciation hit if you're looking for a more unusual or lower demand vehicle.
In summary
At the beginning, the question was posed: How long should you keep your car for? If it's still running well, you enjoy driving it, and it doesn't cost too much to service and run, then maybe consider waiting for pandemic pressures to settle, to avoid paying too much for a replacement or getting caught out with long wait times.
Things will return to normal eventually, regular market forces will return, and you won't have to jump on the crazy merry-go-round that is buying and selling a car during extraordinary times.
That said, if you see a new model you like and it's affordable and available, sell your old car at a higher-than-usual price, check the safety rating of the new car you're considering, and enjoy all the reliability, comfort and convenience that your new pride-and-joy brings.
Need a loan to upgrade your car?
Find out how much you could save in just 30 seconds with our car loan calculator.
Last updated: November 2021