Driveways and roads
Tragically one child is run over in a driveway every week in Australia. More often than not, the vehicle is being driven by someone they know.
It's difficult as a driver to see children who might be on the road or driveway, and even a slow-moving vehicle can cause serious injuries. So it is important to educate and supervise your children around vehicles at all times.
Being out and about with your child is a great opportunity to educate them about staying away from roads and taking care around driveways, car parks and footpaths, in particular, teaching them to check driveways before crossing when they are walking and cycling on the footpath.
When at home, know where your child is before you or anyone else leaves your driveway. Walking around the back of your car before getting in is a simple way to check that the path is clear before reversing.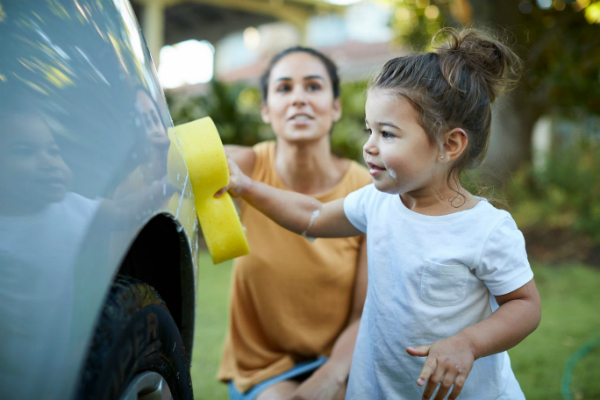 Top tips for driveways and roads
Walk around your vehicle before driving
Don't rely on your parking sensors or a reversing camera. If you need to move your car, first secure your child in the vehicle, even if it is only a short distance.
Create a boundary or safe spot
Make sure your child knows that the point where they are not allowed to go past in the driveway or the front yard. Reinforce this at every opportunity when they are playing or when cars are coming in and out of the property. If possible, avoid the driveway being used as a play area entirely.
Always supervise and hold your child's hand
When near roads, car parks and driveways, keep a firm grip on your child. Encourage your child to stop and dismount their bicycle or scooter and walk when approaching a road or car park to make sure they have better control and reduce their chance of injury.
A fenced park or yard for your child to play in is always the safer option
Children do not have the life experience to understand the dangers and risks of playing near vehicles. Their underdeveloped peripheral vision also means they often focus on a single task at a time and do not see dangers until it is too late.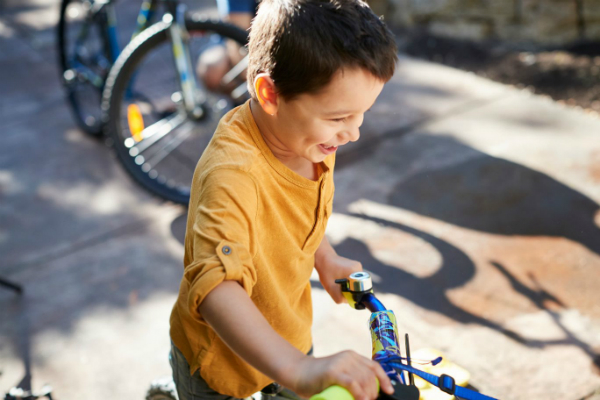 Become a member
RAC Little Legends Club® members receive access to our award winning online road safety games, their very own RAC Little Legends Club® welcome pack and membership card, Which gives them access to awesome benefits and discounts.
Join