Our community volunteering program has been refreshed to offer pathways for our people to contribute to our vision 2030 for a safer, connected and sustainable WA.

At RAC, we offer a range of meaningful opportunities for our people to have their hands and feet in the community.

Here are some activities RAC people have contributed to recently:

Creative Maylands, Roxy Revamp

In November, 27 RAC volunteers rolled up their yellow sleeves and picked up a paintbrush to assist the Creative Maylands Town Team with their project, the Roxy Lane Revamp.

The project aimed to revitalise a local laneway in Maylands with bright and colourful stencilled graphics creating a decorative floor mural reflecting local businesses and residential activities. Once the paint brushes were put away, the team embarked on an adventure to learn more about laneway placemaking and brainstorm inspirational ideas that could bring more life to the space.

This project was part of RAC's 2021 Connecting Communities Fund. What was achieved in one day would have taken the Town Team weeks to complete without the support of our people volunteering their time.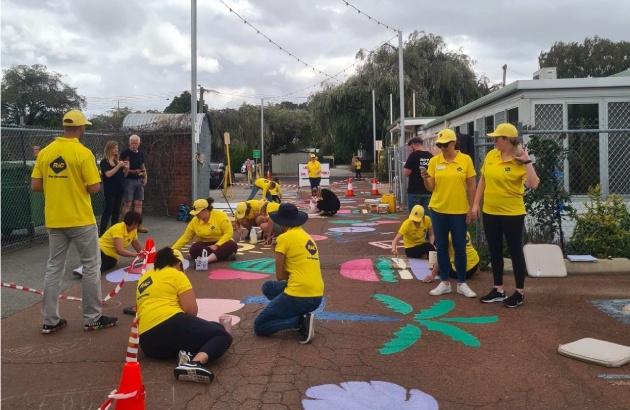 South Freo Bike Hub

To close out WA Bike month, we launched the South Freo Bike Hub on Sunday 30 October in South Fremantle.

Designed by the community for the community, the hub is both an integrated piece of street furniture as well as a place to securely lock bikes.

We kicked off the opening of the Bike Hub with a family fun day. Locals headed down to a community celebration where we transformed South Terrace into a street without cars.

The event featured a bike maintenance station, and residents were able to experience local bike tours while using the new dedicated space to park bikes, scooters, and e-rideables.
RAC volunteers were there to take pledges from the community on ways they could participate in contributing to cleaner, and healthier air, and take part in more active transport.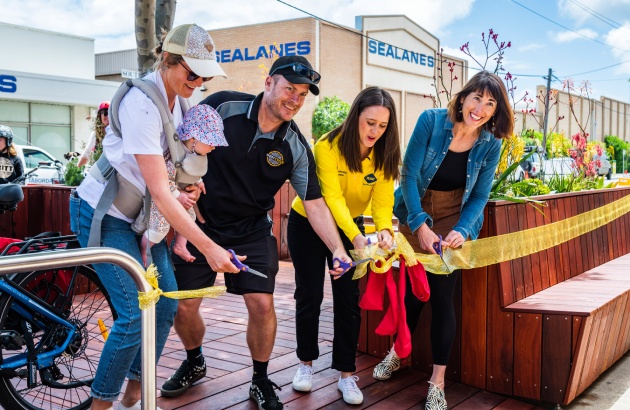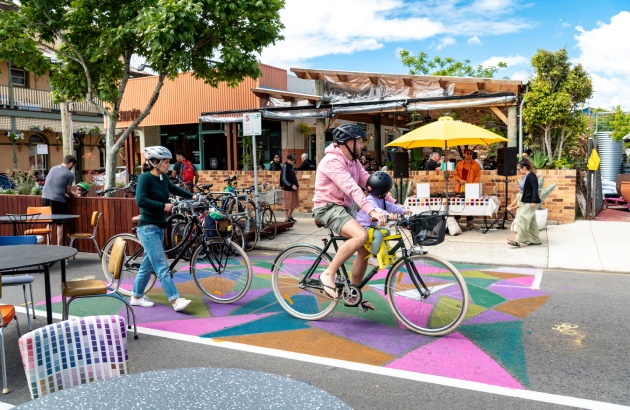 These initiatives support our vision for a more connected and sustainable WA.

To find out more, visit our Connected Communities page.