The sun's out and it's time to fire up the barbie. Here are the best spots to see the water while you're keeping an eye on the snags.
Sir James Mitchell Park, South Perth
This beloved park on the South Perth foreshore offers plenty of spacious grassed areas with shady spots and picnic shelters right by the water.
You can also make the most of the foreshore's spectacular up-close view of the city skyline with on-site public barbecues and playgrounds for the kids.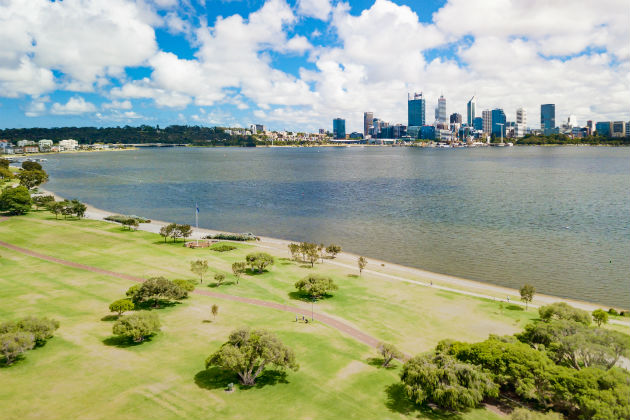 South Beach, Fremantle
The generally calm waters off Fremantle's South Beach make it the perfect family beach. With a big grassy picnic area stretching out behind it, it's also the perfect beachside picnic spot.
Enjoy a swim then head for the picnic area and fire up one of the free public barbecues. There's also a playground on-site plus changing facilities and showers with parking close by.
Burswood Park
While there's plenty to see and do at Burswood Park, there's also plenty of space to get away from it all. Find a shady spot and settle in for a relaxing day by the river. Free electric barbecues are available throughout the park along the foreshore and there are also shelters with benches and tables.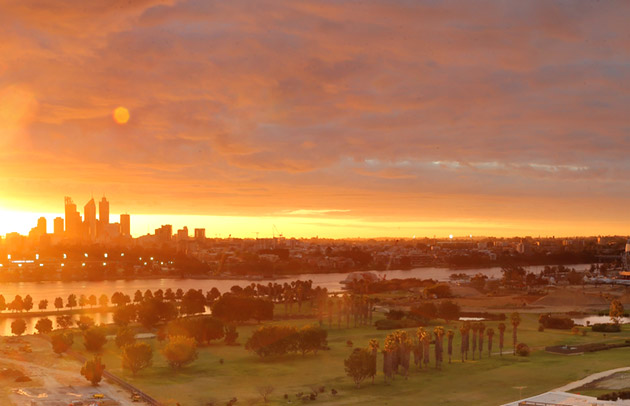 Heathcote Reserve, Applecross
Surrounded by landscaped gardens with a sweeping view of the Swan River, Heathcote Reserve in Applecross is a great spot to spread a rug and catch a cool afternoon sea breeze.
Public barbecues are available on the reserve and there's also a very impressive children's playground with a nautical theme.
Point Walter Reserve, Bicton
This large grassed reserve is on a gently sloping hillside with fantastic views across the Swan River.
There are free public barbecues, playground areas, a boat ramp and jetty, and some interesting walking trails to explore along the limestone cliff formations nearby. Kids can also swim in the area near the jetty.
Little Lagoon, Shark Bay
Just 4kms from Denham, Little Lagoon is a natural nursery for whiting and other fish species.
The calm waters make it ideal for swimming and beach fishing. With barbecue facilities available you can feast on your catch of fresh fish right there on the beach and stay to enjoy the sunset.
Emu Point, Albany
Relax under the trees on a rug or grab a picnic table at Albany's beautiful Emu Point, a 10-minute drive from the Albany CBD at the entrance between King George Sound and Oyster Harbour.
There's a three-tiered grassed area with plenty of room to spread out. Cook up a feast on the public barbecues and take in the tranquil ocean views while the kids swim in the calm, shallow waters.
Eastern foreshore, Mandurah
Mandurah's eastern foreshore is one of the city's most popular recreational areas. In the heart of the city, close to shops and cafes, the grassed foreshore area has public barbecues and shaded picnic tables with a playground and safe swimming area for the kids.
Hangover Bay, Cervantes

Hangover Bay is approximately 12kms from Nambung National Park's northern entrance and is a great spot for snorkelling, swimming, windsurfing, fishing, surfing and boating.
Cook your catch of the day on the gas barbecues and stay sun safe under the gazebos. Don't forget to keep an eye out for dolphins and sea lions, which are occasionally sighted here.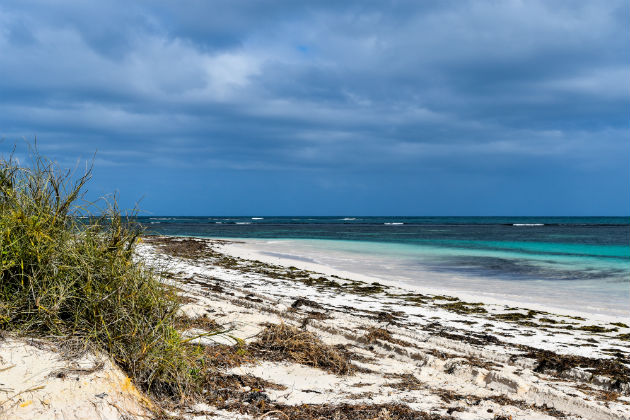 Blackhurst Park, Dunsborough
Dunsborough's Blackhurst Park is on a picturesque and protected part of the beach, making it a great swimming spot and perfect for a summer barbecue. The grassed park has public barbecues, a play area for the kids and a boat ramp nearby.
Last updated January 2018