Travel & Touring | WA Things To Do
By: Tatum Stafford
Though the Perth Hills are often synonymous with wineries, bush trails and fruit-picking, the amount of quirky and unique activities on offer may surprise you.
From night-time abseiling tours and camel rides, to e-bike ridealongs and games of disc golf, we've scouted 10 things that even the most frequent visitors to the region have likely never done.
RELATED: Things to do in the Perth Hills »

1. Abseil down a 60m wall at twilight
Perfect for thrill-seekers, Spacechameleon Adventure Co's abseiling adventures offer a unique vantage point for a Perth Hills sunset. For $185 per person, you'll be kitted out in safety gear, taught the abseiling basics on a 15m wall, and then graduate to the 60m 'big wall' as the sun sets. The adventure concludes on a 40m overhang with head torches, where you'll have epic view of the city by night. In between abseiling sessions, you can dig into gourmet pizza that's delivered straight to the quarry during your tour.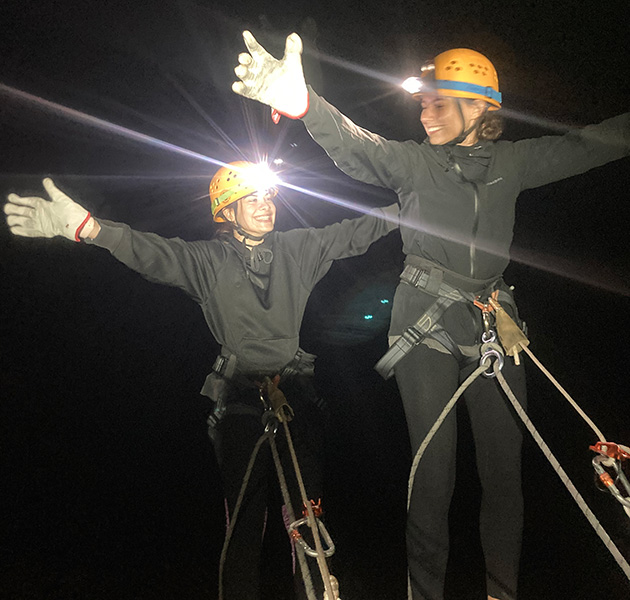 2. Play disc golf
Did you know Mundaring is home to its own public, 18-level disc golf course? Disc golf is played like traditional golf, but instead of hitting a ball with a club, players throw a disc from a tee pad into a metal basket, with the aim of finishing each hole in the fewest throws possible. The Mundaring Disc Golf Course opened in 2014 and features a collection of beginner and pro tees, so newcomers can give it a go, and current players can be challenged. Casual course use is priced at $10 per day per player, and the course is open seven days a week except for competition days (check their website for more details).
3. Night sky tours
Nestled in the Bickley Valley you'll find WA's oldest observatory, the Perth Observatory. The centre offers a roster of sky tours, including a two-hour night sky tour where you can view massive star clusters, dying stars, nebulas and planets through the observatory's wide range of telescopes. After some stargazing, you'll have the chance to browse the onsite museum, which features fascinating astrophotography, historical instruments and a meteorite exhibit. Tour pricing starts at $25 for children, and $50 for adults.
RELATED: Stargazing spots within three hours of Perth »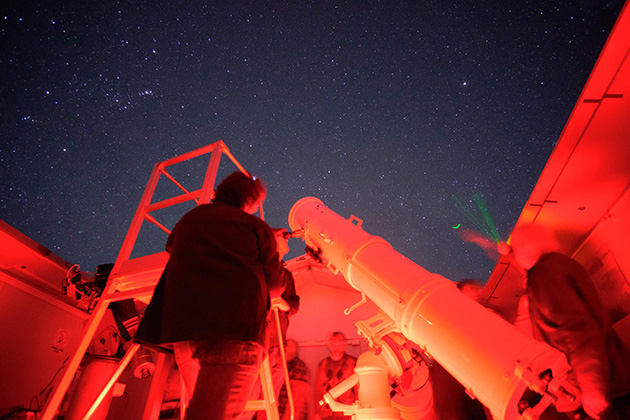 4. Go on a camel ride
Though it's a long way from Cable Beach, you may be surprised to learn there are family-friendly camel rides on offer in the Perth Hills bushland. The Calamunnda Camel Farm is open from Thursday to Sunday for 15min, 30min and 1hr camel rides through the bush. Your tour guide will share fun facts about camels and their habitat along the way, and each ride includes time for a photo with your camel. Pricing starts at $35 per person, bookings are essential.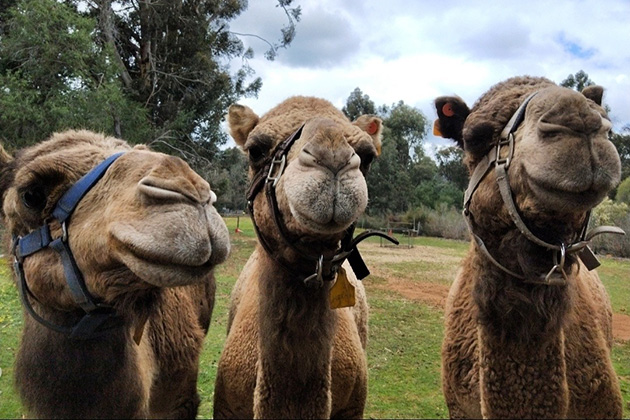 5. Try your hand at orienteering at Lake Leschenaultia
There are a range of 'Anytime Orienteering' courses set up around Lake Leschenaultia, each offering an outdoor problem-solving challenge that's great fun for adults and kids alike. The four courses rank from easy (basic navigation, on tracks, 26km), to hard, which features significant cross-country sections and is 5.2km long. Download an orienteering guide before you set off.
Go on a guided sunset hike and picnic
The hills are an idyllic spot to watch the sun setting over Perth's city skyline, and thanks to The Hike Collective, you could enjoy the sunset from Lesmurdie Falls on a 4km (round-trip) guided sunset hike. As you make your way to the falls, you'll hear stories about Kalamunda's heritage and history. Once you arrive, it's time to roll out your rug and dig into the picnic foods you've brought with you as the sun sets. To see the falls in full flow, book your hike during winter or spring. Dogs are welcome on leads, and tour pricing starts at $39. Bookings essential.
RELATED: 6 waterfalls within an hour's drive of Perth »

The Hike Collective also operate guided day hikes along other trails in the hills, including Sixty Foot Falls in the Ellis Brook Valley, John Forrest National Park, and a section of the famous Bibbulmun Track that runs from Kalamunda to Mundaring Weir.
7. See nocturnal animals on an after-dark tour
The Kanyana Wildlife Rehabilitation Centre in Lesmurdie cares for hundreds of sick, injured, orphaned and displaced animals every year. The centre offers the unique opportunity to meet some of their fascinating nocturnal animals on guided night tours, where you'll hear from the wildlife carers about each animal, and have the chance to take your own (no-flash) photos of the creatures up close. There are two tours per month, with pricing at $12 per child and $20 per adult. Bookings essential.
8. Hire a mountain bike (or e-bike)
The hills are home to an extensive network of mountain bike trails, ranging from easy, leisurely rides that offer beautiful views of the lush bushland, to more difficult tracks like the Kalamunda Mountain Bike Park and the Goat Farm Mountain Bike Park in Mundaring. Rock 'n' Roll Mountain Biking in the Kalamunda Mall offers a wide range of bike rentals, which include a helmet, spares kit, gloves, lock and riding glasses. Pricing starts at $60 for three hours, and $100 for six hours.
RELATED: 10 of the best mountain bike trails within two hours of Perth »

If you're eager to explore the hills on two wheels but don't have much experience on a mountain bike, the team at Perth Hills Mountain Bike Tours have their own fleet of dual suspension e-bikes that are perfect for less experienced riders. They offer a number of e-bike bush tours that traverse trails in the John Forrest National Park and Beelu National Park, passing sites including the Mundaring Weir, Lake Leschenaultia and the Swan View Tunnel. A 2hr tour starts at $80 per person.
9. Stay in a converted railway cottage
If you're looking for a unique place to spend the night, consider a stay at Cabernet Carriage or Quenda Carriage, two 100-year-old railway carriages that have been renovated into cosy one-bedroom accommodation. Both carriages are located a short drive from the Kalamunda town centre, and each are equipped with a double bed, kitchenette and bathroom facilities. Quenda Carriage is set in a quaint cottage garden that is frequently visited by friendly quendas, possums and birds. Pricing for both carriages starts at $165 per night, with bookings at Perth Hills Accommodation.
RELATED: WA's quirkiest accommodation »

10. Follow a mural and sculpture trail
Featuring murals designed by local, national and international artists, the ReDiscover Armadale Urban Art Trail officially opened in 2021. The 1.8km trail weaves through the Armadale city centre, including Minnawarra Park and the Jull Street Mall, to reveal nine new vibrant murals, and five pre-existing sculptures. Download a trail map and see how many you can spot in an afternoon.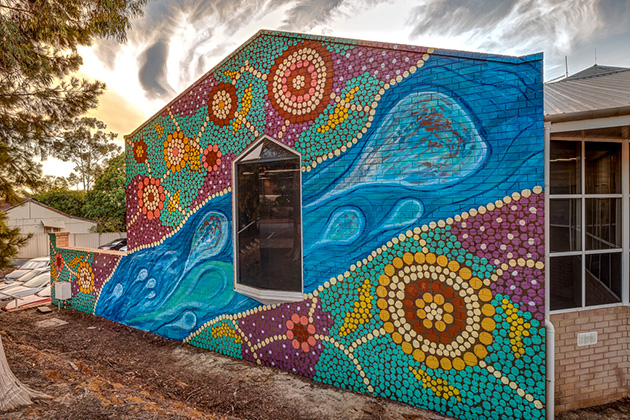 Inspired to head to the Hills?
RAC members save 10% on Bickley Valley food and wine tours with Sightseeing Pass WA.
Last updated: February 2022