13 November, 2019 By: Fleur Bainger
With many West Aussies frequent visitors to Rottnest, we know our favourite island like the back of our hands. But do we, really?
Beyond the quokka selfie, there's a lot that goes on behind the scenes on Perth's favourite holiday island, with many things that are taken for granted on the mainland considered differently on Rottnest.
We lift the lid on some little-known curiosities, with five facts about Rotto that may surprise you.
1. Quokkas were once hunted for meat

Just over a century ago, taking aim for a 'quokka shot' was something you did with a rifle, not a mobile phone, and it didn't end well for the quokka. Yes, the world's happiest animal was once a fugitive on its own island home, hunted for its meat. Fortunately, the practice of quokka hunting was outlawed in 1917 as Rottnest was given the protection of being declared an A-Class Reserve.
And gunfire wasn't the only threat quokkas once faced. This vulnerable species was long under pressure from predatory cats. In fact, moggies were only finally eradicated from the island in 2000. Since then, regular quokka counts have pegged the population at an estimated 8000 to 12,000 smiling marsupials.
2. The island is home to a New Zealand fur seal colony
While they certainly get all the publicity, quokkas aren't the only cute species that can be seen on the island. New Zealand fur seals cluster on rocks at Rotto's far western end. The viewing platform over Cathedral Rocks grants a good outlook of the interlopers, who like to bask, roll and grunt in the sun, or simply bob in the water with a flipper sticking comically out.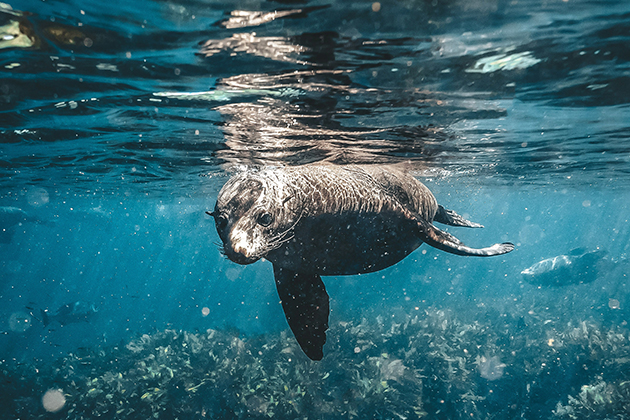 From Cathedral Rocks, you can wander about 1km to the West End boardwalk, to a 110m eco-structure made from recycled plastics. This is where wedge-tailed shearwaters, or mutton birds, colonize in ground nests and burrows. And that's not all: playful dolphins and migrating whales are also often spotted from this isolated point.
Enjoying this article? Check out:
5 things you didn't know about quokkas »
WA's most popular Instagram spots »
Seven rare West Australian wonders »
3. Flower petals, confetti and uncooked rice are banned
Ensuring Rottnest remains in pristine condition is an important focus and any threat of contamination from introduced plants brought onto the island is taken seriously - even when it comes to wedding flowers. All fresh flowers to be used at wedding ceremonies on the island need to be given the green light by authorities before they cross the 19km channel. Throwing flower petals, confetti and rice or using balloons is also off-limits: foreign waste and food spell trouble for native wildlife and the protected marine environment.
4. Rotto's first resident was the last landholder
It is claimed that Robert Thomson was the first person to live on Rottnest Island more than 180 years ago. The Thomson family homestead took over 80.5 hectares of land, and was where they lived and farmed for eight years - leaving when the island was transformed into an Aboriginal penal colony, where 3700 boys and men were imprisoned.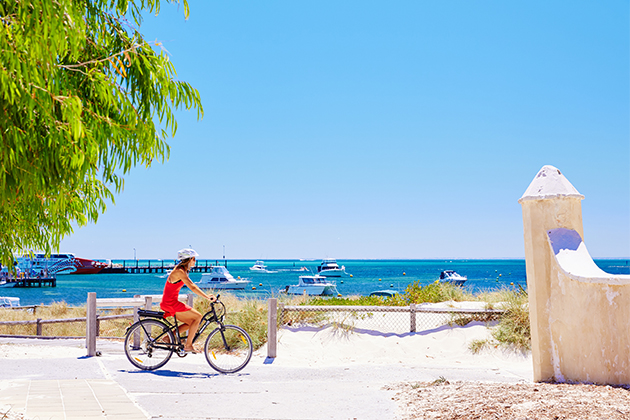 Thomson was also the last person to privately own land on Rottnest. In 1839, private ownership was prohibited, making way for the egalitarian paradise we love today. Take a walk along the trail from Vlamingh Lookout by the lighthouse and you'll come across a water well and the remains of the Thomson homestead, believed to be the oldest man-made structure on the island.
5. Rottnest has no natural fresh water supplies
Although it's surrounded by it, water has always been a scarce resource on Rottnest. The island has no fresh water supplies which means it must create its own. A desalination plant on the island produces about 150 million litres of clean water per year for drinking and other uses. The plant is run off energy produced by renewable energy sources. In fact, almost half of Rottnest's energy needs now come from renewable energy, including the wind turbine at Longreach and a mass of newly installed solar panels.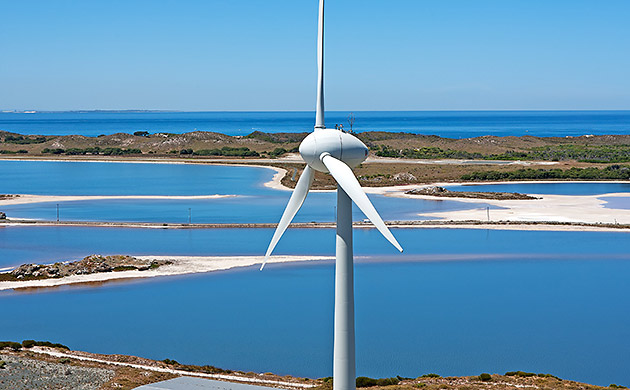 Cover image: Osprey Creative
Heading to Rotto?
Enjoy discounted ferry fares to Perth's favourite holiday isle. Members save on ferry trips with Rottnest Express, Rottnest Fast Ferries and Sealink Rottnest Island.