Get the best of both worlds with this long and winding road trip through Western Australia's Goldfields, Great Southern, and South West.
From metro Perth to the Gold Rush towns in the east, pristine beaches in the south, and gourmet wine country, this road trip gives you a little bit of the many things that make up WA.
Perth to Wave Rock (339 kms)
Around an hour and a half out of Perth you'll find the beautiful Avon Valley, dotted with farm and history. Break up this leg of the trip with a stroll through the streets of York to experience an insight into life in the mid-1800s. Then continue your trip through the golden wheatbelt to Wave Rock, a magnificent 2.7 billion-year-old granite wave formation.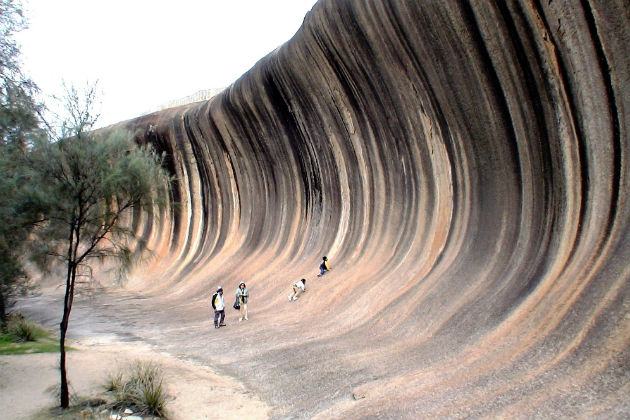 Wave Rock to Merredin (164 kms)
Just under two hours north-west from Wave Rock, there's a terrific military museum in Merredin and a fabulous walk on the outskirts of town with awesome views. Be sure to pick up the Merredin Peak Heritage Trail guide at the Central Wheatbelt Visitor Centre in town.
Merredin to Kalgoorlie (333 kms)
Heading back inland again you'll find the iconic town of Kalgoorlie. From wild beginnings in 1893, Kalgoorlie has transformed from a gold rush town full of fortune-seekers to a bustling cosmopolitan city full of larger than life wild west characters and an impressive array of heritage buildings and grand old hotels.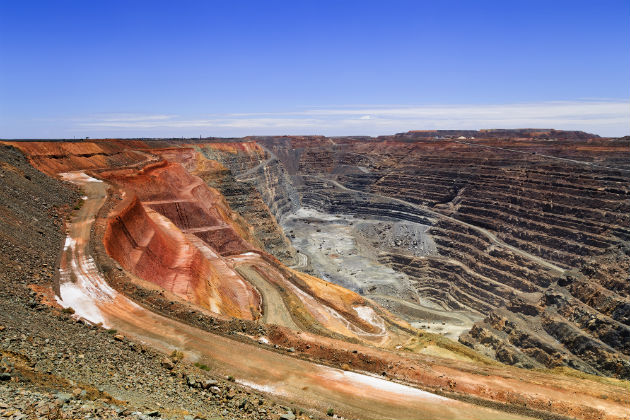 Kalgoorlie to Norseman (189 kms)
South of Kalgoorlie, the mining town of Norseman is unique with its tin camel sculptures that pay tribute to camel trains that carried mail and freight and a majestic topless pyramid called the Phoenix Tailings Dump which still contains gold worth quite a bit of money.
Norseman to Esperance (204 kms)
Follow the locally named 'Salmon Gum Highway' south towards the beautiful powdery coastline of Esperance. At Lucky Bay you'll find pristine nature and cute kangaroos sunbaking on some of the whitest beaches you've ever seen.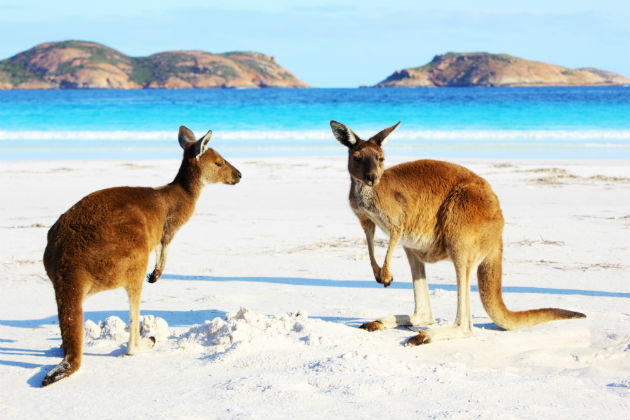 Esperance to Hopetoun (191 kms)
Nearby Fitzgerald River National Park is a highlight of the Great Sourthern region. A nature lover's paradise with brilliant wildflowers in spring, dramatic gorges, rugged cliffs and pebbly beaches, this Park is well worth a stop.
Hopetoun to Bremer Bay (245 kms)
West Australia's best kept secret is where the locals love to holiday - Bremer Bay with crystal-clear blue water and secluded sheltered coves ideal for swimming and fishing and some down time.
Bremmer Bay to Albany (181 kms)
From convicts to whaling, the historic town of Albany has had its fair share of drama. The whaling station museum is excellent with its fascinating tales of a bygone era. If you're up for an adventure, take a cruise to meet the whales up close or try one of the many activities on offer including fishing, surfing, swimming, diving and hiking. Positioned on the Southern Ocean with stunning beaches and rocky outcrops, time in Albany is always well spent.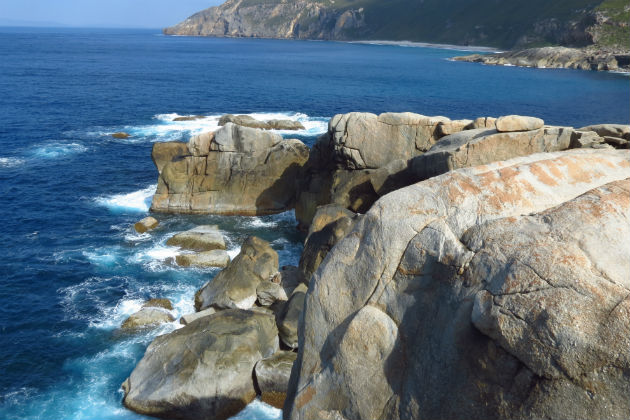 Albany to Manjimup (213 kms)
The amazing Karri, Marri and Tingle forests soar straight up into the sky and if you dare to climb the tree top walk in Walpole's Valley of the Giants you'll feel on top of the world. Be sure to catch one of the local events such as the Truffle Kerfuffle, Cherry Harmony Festival, Manjimup 15,000 or the Targa West Rally.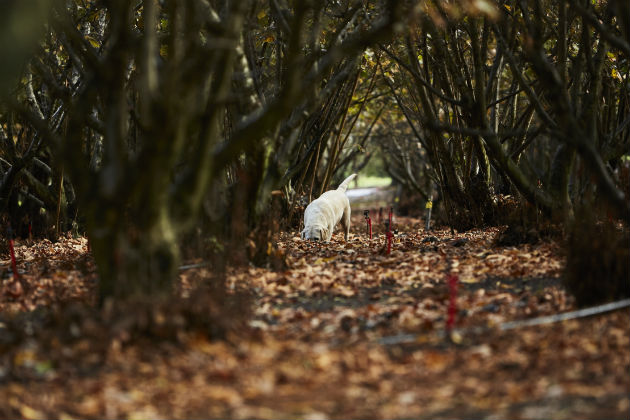 Manjimup to Leeuwin (149 kms)
Don't miss the tallest lighthouse in West Australia at Cape Leeuwin where the Indian Ocean clashes with the Great Southern Ocean. The Margaret River wine tours are perfect to indulge and taste the award-winning wines and top notch local produce without having to find a skipper to drive home!
Leeuwin to Yallingup (91 kms)
The laid-back atmosphere of Yallingup, famous for its surf breaks, will have you wanting to stay longer as this superb location is an excellent base from which to explore the entire Margaret River Region.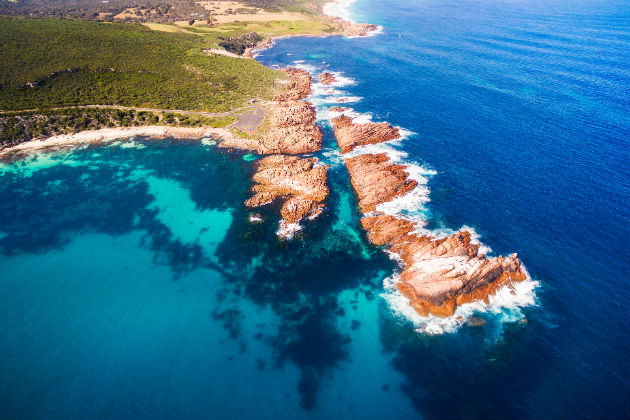 Yallingup to Perth (259 kms)
The port city of Fremantle has a quirky blend of fabulous food, great coffee, trendy designer boutiques and a lively music, arts and festival scene. Be sure to visit the gaol and go on the underground tour or take a self-guided walking tour and discover the colourful street art and murals.
With fascinating landscapes, national parks, stunning coastlines and kangaroos bopping around the beaches, this WA road trip is one of a lifetime – all you need is a camera and sense of adventure.
Last updated December 2017
Take a Western Australian adventure with 10% off Apollo.
RAC Members can enjoy 10% off Apollo Motorhomes campervan hire in Western Australia. See the diverse country of WA's red dirt outback and lush South West with your own camper, from 4WD campervans to family-sized motorhomes.