By: Chris Morton
Before you go shopping for a four-wheel drive – new or used – make sure you've done your homework so you can make an informed decision when you do find a winner.
In Australia, the family sedan is a dying breed.
Nowhere is this more apparent than here in the West where the four-door sedan is increasingly being dumped while our love affair with SUVs and four-wheel drive vehicles is going strong.
And it's no wonder.
While the vast majority of our most busy roads are sealed, journeys can be long. In addition, many of our natural wonders are found alongside a gravel road or at the end of a rough track, which are more suited to a four-wheel drive.
Buying any new or used car is usually a big financial commitment and it's easy to become overwhelmed with facts, figures, reviews and opinions about which one you should purchase.
If you have made the decision to buy your first four-wheel drive, then there are some key factors you should consider before making your final decision, including evaluating what your daily commute looks like.
Do you drive to work or catch public transport? Is there room to park a larger four-wheel drive? Do you park in multi-story or underground car parks?
Once you've decided that a four-wheel drive will fit perfectly into your life, here are some other decisions you should make before you start shopping.
RELATED: A beginner's guide to taking your four-wheel drive off-road »

Dual cab ute or 4x4 wagon
Consider what is going to give you the most versatility and value for money. Most of the current model dual cabs have more car-like interiors, packed with the latest tech and mod cons.
Larger 4x4 wagons and can be just as capable off-road while still offering a more traditional car experience with softer suspension.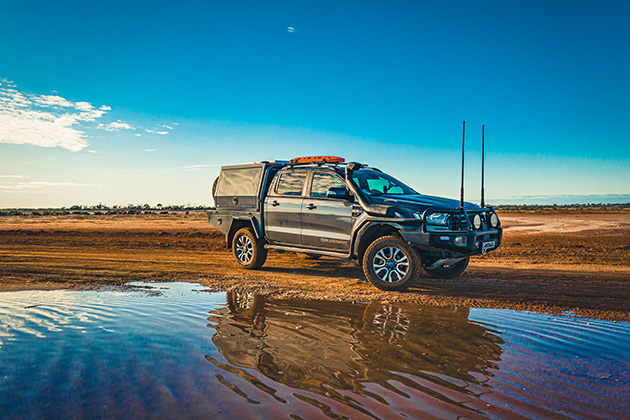 Luggage space and load capacity
This is important. All vehicles have a Gross Vehicle Mass (or GVM) rating. This rating is set by the manufacturer and is the maximum weight that the car can weigh, including occupants, fuel and cargo. Exceeding this figure is extremely dangerous and can lead to catastrophic failures of suspension or other critical components.
The other important vehicle weight to consider is the Kerb Weight. This is the weight of the vehicle empty with no passengers, fuel or cargo. The difference between the GVM and the Kerb Weight is your allowed weight in passengers, fuel and cargo capacity.
Large 4x4 wagons will obviously have more cargo space inside the cabin. However, buyers should be aware that there may be some slight differences in the load carrying and towing capacities. This is mostly due to the suspension in 4x4 wagons being tuned for a more comfortable ride for the vehicle occupants.
Commercial vehicles such as dual cab utes, have far less internal cargo space, but room to carry a bigger volume of cargo in the open tray in the back.
Towing capacity
Towing capacity is often used by vehicle manufacturers as part of their marketing campaigns to demonstrate their performance. Common maximum towing capacities of large 4x4s and twin-cab utes range between 3000kg and 3500kg.
While this does bring a decent sized boat or caravan in as possibilities, any trailer that approaches or exceeds the weight of the vehicle towing it could be a major liability in an emergency situation.
So, before you choose a vehicle, the other very important weight to take into consideration is Gross Combination Mass (or GCM). This is the total weight a vehicle and attached towed caravan/boat/trailer permitted to weigh by the manufacturer. GCM can usually be found in the owner's manual.
To give you some examples:
The Toyota LandCruiser 200 series (GXL) has a kerb weight of 2740kg and a GVM of 3,350kg. This leaves an allowance of 610kg for passengers, fuel, cargo and any accessories like bull bars that have been fitted to the vehicle. It has a GCM of 6850kg which allows the vehicle to tow 3,500kg legally.
The Ford Ranger (3.2L 4x4) has a kerb weight of 2,230kg and a GVM of 3,200kg. In the Ranger 970kg is allowed for passengers, cargo, fuel and fitted accessories. It has a GCM of 6,000kg which only allows for a towing capacity of 2,800kg if the vehicle is at its maximum GVM. To tow 3,500kg you would need to shed 700kg of weight from the vehicle, but even with trailer brakes, a 3,500kg trailer is a significant load behind a vehicle weighing roughly 2,500kg.
We are seeing an influx of American 'trucks' from various manufacturers claiming impressive towing capacities and suggesting greater load carrying.
The Ram 1500 has a kerb weight of 2,650kg (Laramie Crew Cab) and a GVM of 3,450kg. This gives you 800kg for passengers, cargo, fuel and accessories. It's impressive GCM of 7,237kg easily allows you to tow 3,500kg even when fully loaded. If you wanted to tow 4,500kg however you would only have an 87kg allowance for driver and fuel.
RELATED: Calculating your car (and caravan)'s towing limits »

Small versus large
To go big or keep it small is a decision only you can make. It is going to depend on your daily commute and if there is room to park a larger vehicle where you work, along with the type of trips you're planning, how many people and how much gear you want to take.
Are you going to tow and if so what? Small SUVs like the Subaru XV are great around town, however their small cargo carrying capacity, small fuel tank and light weight make them not well suited to long distance touring.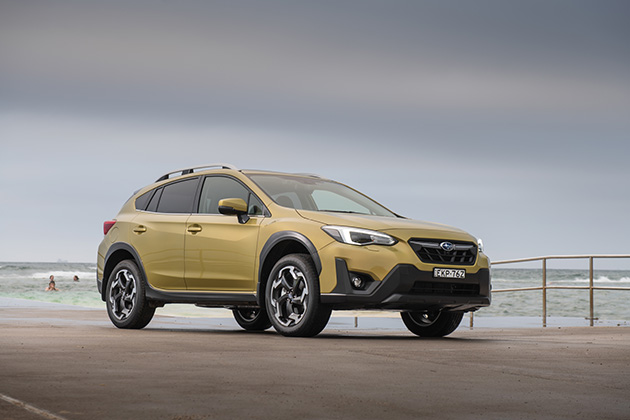 Larger utes and wagons have far greater cargo capacities, range and towing but can be more difficult to manoeuvre in tight spaces such as underground car parks.
Buying used
Used four-wheel drives can offer significant savings over buying new. A used vehicle may also come fitted with extra accessories which means you don't have to fork out for new accessories and fitment.
It is imperative that if you do choose to buy used that you have the vehicle inspected by a reputable mechanic who specialises in four-wheel drives.
Also consider a pre-purchase inspection before you sign anything. Every make and model has their particular quirk or known issue that should be identified before you buy. This allows you to enter the sale with your eyes wide open and ready for any potential extra cost and to also use it as a bargaining tool with the seller, or to walk away and to find another car.
RELATED: How to choose a used car that won't let you down »

Accessories
Walk into any four-wheel drive accessory store and you can quickly become caught up in the hype and just select one of everything. Before you decide to commit a big outlay to your four-wheel drive build, make sure you stop and think about the type of driving you will be doing.
Tyres
Given that they connect the vehicle to the road, tyres are one of the most important aspects of your four-wheel drive (and in fact on any car). Most new 4x4s will come equipped with highway-oriented tyres. These are fine if you rarely leave the bitumen but are less suited to challenging off-road situations.
Investing in a good quality set of all-terrain tyres will provide your vehicle with greater traction on most terrain types and their tougher construction should result in less punctures. The downside of all-terrain tyres is they can be noisier when driving on the highway.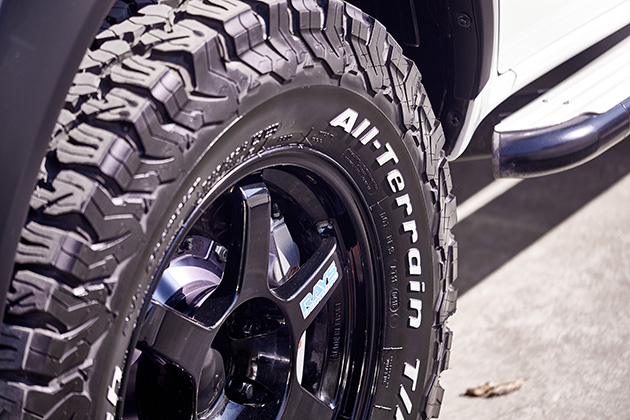 Suspension
The other critical component is suspension. It is quite common to see a four-wheel drive towing a heavy caravan, its rear end sagging under the load. This is extremely dangerous and will impact the vehicle's steering and road-holding ability.
If you are planning to carry heavy loads or to tow, then at a minimum you should consider having airbags installed into the rear springs. If you are going to be towing for extended periods, then you should budget for a suspension upgrade to heavy springs and shock absorbers that are designed for it.
Driving lights
You have a greater risk of striking an animal at night so driving on rural or remote roads after dark is not recommended. With long distances it's also easy for the tempo of the road to lull you off to sleep.
If you do need to drive at night, then it's a good idea to give yourself more light to see by. Driving lights will illuminate the road ahead, usually more than a kilometre, allowing you more time to react to cattle sleeping on the road or kangaroos feeding along the roadside.
Bull bar
For those planning to go exploring around WA and travelling along rural and possible remote roads, the risk of hitting an animal quickly increases and the fitment of a bull bar is highly recommended. It can be the difference between driving away after an animal strike or being stuck on the side of the road or worse.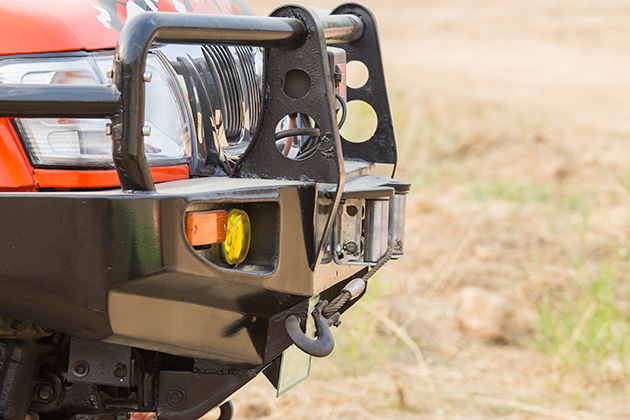 Staying in touch
Heading away from the metro area will also mean that you could be without mobile phone reception for a good portion of your trip.
Having a UHF radio installed in your vehicle provides you with a means of communicating with other road users and allows you to hear what's happening around you. Channel 40 is the highway channel and you can speak to truckies to let them know you want to get past or hear the pilots talking as they navigate over-sized loads along the highway.
What else?
There are so many accessories available for your four-wheel drive that it would take forever to list them all. Think about the sort of trips you are intending to do and then look at what accessories will make that type of driving easier and safer. Consider your budget and whether you'll really need it on your travels.
Buy the best quality that you can afford to save yourself issues down the track. And remember - every accessory you fit adds to the total weight of the vehicle and will impact what else you can carry.
Owning a four-wheel drive opens up a world of new possibilities and adventures. It equips you with the means to wander further and experience the many incredible wonders of our state and beyond.
When you do hit the open road, remember, it'll be just you, your passengers and your vehicle out there, so make sure your four-wheel drive is a well-considered purchase.
Need to apply for a car loan for your new four-wheel drive?
RAC Finance offers car loans with no ongoing fees, competitive fixed interest rates and efficient pre-approval.
Image credit: Tourism Western Australia
Last updated: April 2021