Seats and seat belts
Restraining your child correctly in a car greatly reduces the risk of serious injury in the event of a road crash.
Children aged four and above should be seated in the back seat of your car in a forward-facing restraint with an internal five-point harness or a booster seat restrained by a lap sash seat belt or child safety harness.
Children under the age of four need to be restrained in an age, weight and height suitable restraint. Children younger than six months must be in a rear facing child seat.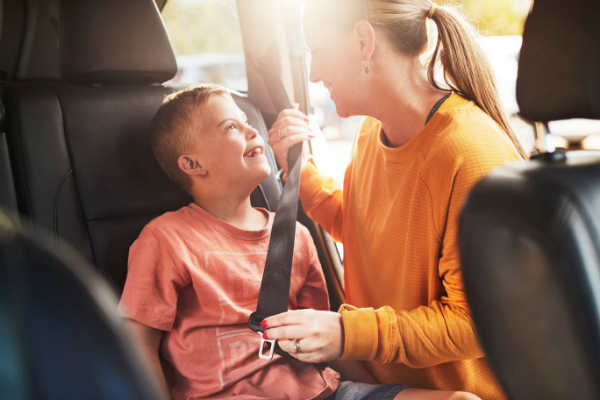 It is important that your child's car restraint is:
approved and marked by Australian Standards (ASNZS1754)
correctly installed - always fit a restraint using the instruction manual or use an approved fitter. Never fit a restraint with an airbag in front of it
not worn or previously been in a crash - make sure everything works and nothing is damaged
properly fitted for your child's size - restraining your child in an incorrectly sized seat can be dangerous and it is less likely to protect them in a crash.
Legally, children aged between four and seven years are not permitted to sit in the front seat of a car unless all other seating options are being used by younger passengers.
If you do have to put your child in the front seat, moving the seat as far back as possible will best keep your child away from the impact of a triggered air bag in a crash.

Check out SDERA's downloadable Child Car Restraint brochure for more information.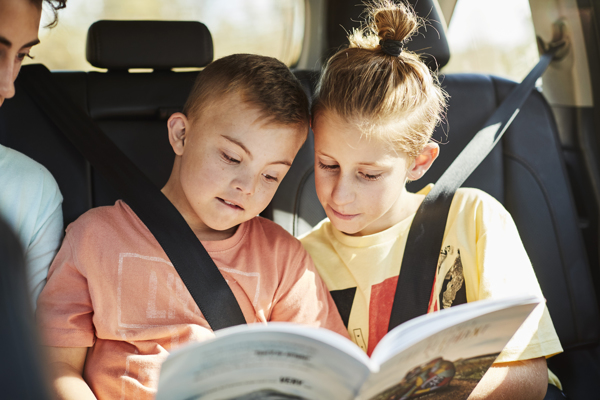 When is your Little Legend ready to use an adult seat belt?
Your child should be able to sit comfortably with their back flat against the back of the seat and their knees bent over the edge of the seat.
The lap belt should sit low on their hips and across the top of the thighs.
The sash must sit over your child's shoulder and not touch their neck or face.
Remember, the legal minimum age is seven but it is important to factor in a child's size before considering whether using an adult seat belt is the safest option.
Experts recommend that children be taller than 145cm to sit in the front seat, and it best practice for them to stay out of the front seat until they are older than 12 years of age.
Still unsure? The Road Safety Commission have made a child restraints calculator available here.

Become a member
RAC Little Legends Club® members receive access to our award winning online road safety games, their very own RAC Little Legends Club® welcome pack and membership card, Which gives them access to awesome benefits and discounts.
Join