The Premier of Western Australia, the Hon Mark McGowan MLA, joined RAC to officially unveil the new and improved RAC Monkey Mia Dolphin Resort, after a redevelopment which almost doubled the capacity of the world-class venue.
The Premier visited the RAC resort to mark the most significant upgrade in its 40-year history, which has seen a tripling in the number of camp sites, the introduction of new beach-front family villas, an additional swimming pool, new camp kitchens and recreation room, and a new reception building and general store which also includes the Malgana Aboriginal Cultural Centre.

RAC Executive General Manager Brand and Tourism, Tony Pickworth, said the $20 million redevelopment had increased capacity at the resort from 600 guests to approximately 1,000.

"We've undergone the most substantial upgrade to the resort since it was first opened in 1974, increasing its size from 4 to 9 hectares, adding brand new beach-front villas and almost tripling the number of powered sites to 129, with a further 80 grassed unpowered sites," Mr Pickworth said.

"A big focus is ensuring we offer accommodation at multiple price points, so we're thrilled our members and the community will have access to breathtaking, beachfront accommodation through both a family villa and a powered site option, with both offering stunning views unlike anywhere else in the State."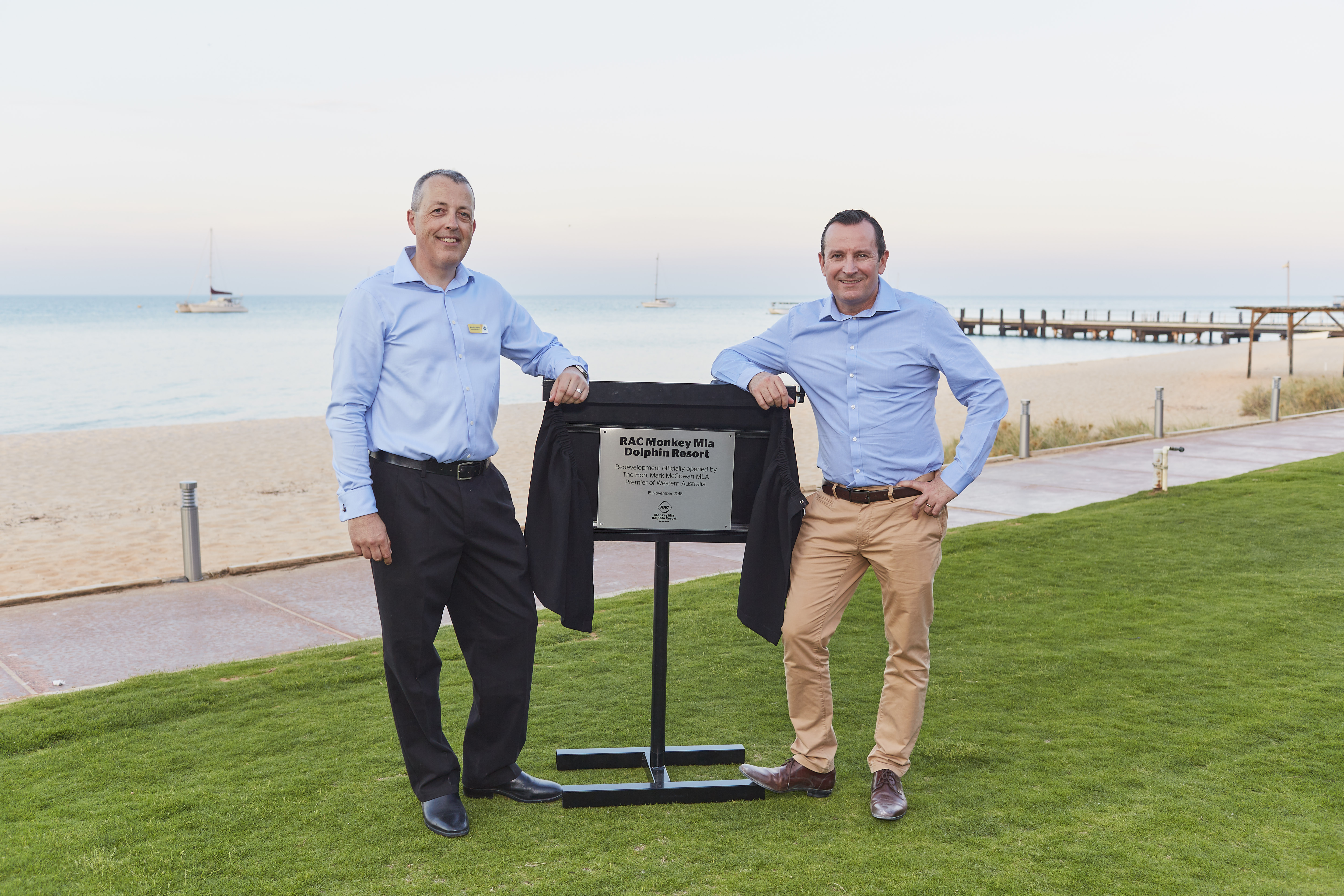 The completion of the redevelopment coincides with RAC also investing over $300,000 into the Shark Bay Airport, including widening and sealing of the runway. RAC's investment is part of a $620,000 total funding package in partnership with the State Government through the Regional Airports Development Scheme (RADS).

With more flight options now available via Regional Express Airlines, visitation to the region has already increased.

"The combination of improved flight options into the area with this historic redevelopment means more Western Australians will have the chance to experience a world-class tourism destination," Mr Pickworth said.

"By continuing to expand the amount of quality accommodation options in iconic locations like Monkey Mia, RAC aims to encourage our members and the community to put WA top of the list when planning their next getaway."

<ends>
Media contact: Rhys Heron, 0401 703 719 or media@rac.com.au
ABOUT RAC MONKEY MIA DOLPHIN RESORT

RAC Monkey Mia Dolphin Resort is situated midway up the Western Australian coastline within the Shark Bay World Heritage Area, home to one of the world's best-known dolphin encounters.

The Resort has undergone extensive redevelopment and expansion in the last months, delivering significant improvements for RAC members and the WA community. The redevelopment included:
12 new 2 and 3-bedroom family villas.
The campground area has tripled in size to 129 powered sites and 80 grassed unpowered sites, some of which are in absolute beachfront location.
Addition of a second swimming pool which is also accessible for guests in wheelchairs, as well as an additional children's pool.
Brand new camp kitchens, recreation room and new ablutions.
New staff accommodation for up to 90 staff.
New Reception and administration building, which includes a larger general store and the Malgana Aboriginal Cultural Centre.
For more information and bookings, visit www.parksandresorts.rac.com.au/monkey-mia or call 08 9652 7060.