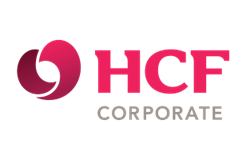 We've partnered with HCF to bring you HCF's superior Corporate Health Insurance at a special RAC rate - save 5% on your premium each year for the life of your policy†. Like us, HCF are a member based organisation, so they are committed to putting you and your family's health first.
100% back on selected extras
Get 100% back on many dental, optical, physio, chiro and podiatry claims from over 32,000 WA service providers.*
Know your gap
For peace of mind when it comes to out of pocket expenses, with HCF, 97% of medical services in WA have no gap, or a known gap.~
Switching is easy
If you already have health insurance, HCF will contact your current fund for you. Plus, HCF will recognise waiting periods already served with your current fund however some longer waiting periods and conditions may apply.
Choose the cover that is best for you
You can create your own hospital and extras package by selecting one of the hospital covers below and adding your preferred extras option. Or if you only want a hospital cover or just need extras, you can do that too.
Hospital cover
Corporate Basic Hospital

Corporate Mid Hospital

Executive Hospital

Ultimate Hospital

Family Care Packages

Basic hospital cover designed for the healthy and budget conscious

Affordable hospital cover for some common procedures

Comprehensive hospital cover for a range of services

Premium hospital for those who prefer complete piece of mind

Cover for planning or growing a family, with flexible extras

No excess for kids
No excess for kids

Yes

Yes

Yes

Yes

Yes

Cancer related services and more
Cancer related services and more

Yes

Yes

Yes

Yes

Yes

Joint investigations and reconstructions
Joint investigations and reconstructions

Yes

Yes

Yes

Yes

Yes

Heart surgery
Heart surgery
-

Yes

Yes

Yes

Yes

Pregnancy
Pregnancy
-
Minimum Benefit#
Minimum Benefit#

Yes

Yes

Emergency Ambulance

Yes

Yes

Yes

Yes

Yes
Extras cover
Basic Extras
Cost effective, entry level cover for:
Dental
Optical
Selected therapies
Lifestyle Essentials Extras
Basic extras cover for:
Dental
Optical
Selected therapies
Active Essentials Extras
Affordable mid-level extras covering a range of services and therapies.
Lifestyle Plus Extras
Quality extras cover for a wide range of services and therapies.
Ultimate Extras
Top level extras for the highest cover for therapies and services.
About HCF
Award winning products
HCF Health insurance has won a range of awards, such as the CANSTAR award for outstanding value in health insurance for 2016. Their corporate health product has superior features to their award winning retail range.
Excellence in service
HCF have received international recognition for outstanding customer service, winning the 2016 CSIA Service Excellence - Not for Profit award and the International Customer Service Excellence – Large Business (Customer Service Institute of America) award.
HCF have three WA branches in Garden City, Carousel and Lakeside Joondalup Shopping Centres.
Not-for-profit
Like the RAC, HCF is also a member based organisation, so their focus is on their members health and not profit. Today they are Australia's largest not-for-profit Health Insurer.
RAC members save more
As a member you get access to great discounts & offers
*Depending on the level of cover and up to your annual limit.
#Minimum Benefits - If you choose a hospital cover where Minimum Benefits apply to some procedures then HCF will pay the rate set out by the Commonwealth Minister for Health, from time to time, as the Minimum Benefit paid for a shared room and benefits for Government approved Prostheses List items. In a private hospital: these benefits wouldn't cover all the hospital costs and there could be significant out-of-pocket expenses for you to pay. In a public hospital: if you elect to be a private patient in a public hospital, you may have to pay out of pocket expenses if these benefits are less than what your chosen public hospital charges or do not cover all hospital costs.
† Provided you stay on the RAC corporate product and make no changes to your policy.
~State of the Health Fund report (2017)
Open to Western Australian residents 18+.
Issued by The Hospitals Contribution Fund of Australia Limited ABN 68 000 026 746 (HCF), a registered private health insurer. RACWA Holdings Pty Ltd ABN 60 008 985 877 receives a commission for RAC members it introduces to HCF and who take out an HCF corporate health insurance product.
Save 5% on HCF Corporate Cover with RAC