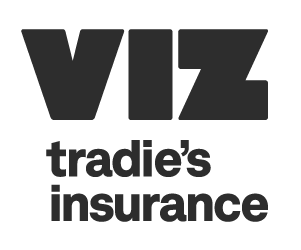 We've partnered with VIZ Insurance to bring you tradie's insurance at a special rate. Purchase a VIZ Insurance policy and receive 5%* off your premium. If you're a tradie looking for legal liability cover, VIZ's fully digital platform offers unique features and insurance solutions for your business.
Online dashboard with 24/7 access
Instantly download & send certificates, submit claims and make changes with ease.
Pay monthly, at no extra cost
You can choose to pay monthly to better manage your cash flow. No premium funding, interest fees or hidden costs.
Viz Insurance PTY LTD (VIZ) acts as agent under binding authority for RAC Insurance Pty Limited ABN 59 094 685 882, AFSL 231222 (RAC), the product issuer. VIZ receives a commission from RAC for policies issued which is a percentage of your premium. Any information provided is factual only and does not constitute advice.

Any policies commencing prior to 1 June 2023 are underwritten by the Australia branch of Allied World Assurance Company Limited ABN 54 163 304 907, AFSL 494857, the product issuer.

*5% discount applied to premium paid for new VIZ Trade Pack and subsequent renewals purchased by RAC members ('the Offer'). Offer valid until 1 June 2026 or any earlier termination of the Referral Agreement between RAC and VIZ. If RAC membership ceases, the Offer will not apply. Offer not available to any person or business who has purchased a policy from VIZ in the previous 12 months. Offer cannot be used in conjunction with any other offer. VIZ reserves the right to change the offer without notice. Base rate premiums subject to change.