When will we see AVs on the road?
Many new cars on the market today feature some degree of automation (e.g. adaptive cruise control; lane keeping assist). Many car manufacturers estimate the first high to fully automated vehicles will hit the market between 2020 and 2030.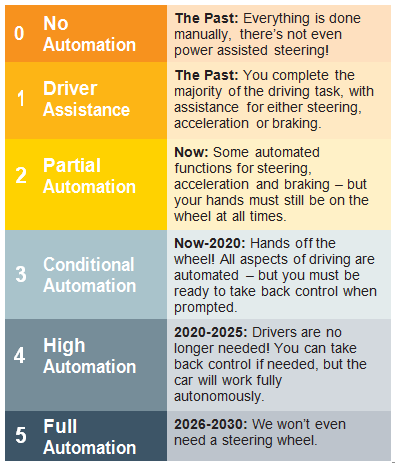 Image Source: The Society of Automotive Engineers (SAE) levels of automation.