How does the technology work?
More FAQs
How does the technology work?
The Intellicar has the following technology onboard: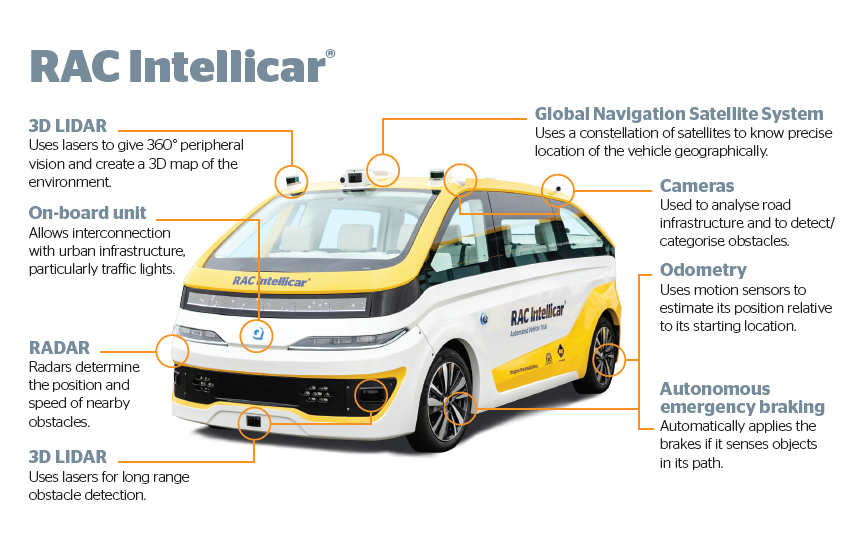 How does the Intellicar differ from the Intellibus?
The Intellicar has been designed as an on-demand shared mobility service, which could have multiple mapped paths, whereas the Intellibus is designed to cater for first and last mile trips (that is, those which are too long to walk but too short to drive).
Where and when will the Intellicar be trialled?
As with the Intellibus, the Intellicar trial involves three stages designed to test and evaluate the technology in a variety of settings and scenarios, involving increasing levels of complexity, then, interactions with road users.
The Intellicar is currently in stage 1 on a closed private track.