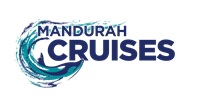 Pre purchase
Book using pre-purchased voucher
What do I get?
As an RAC member you can save on Murray River Lunch Cruise and the Dolphin and Scenic Mandurah Marine Cruise.
Murray River Lunch Cruise
Enjoy a relaxing lunch cruise while discovering the picturesque waterways of the Murray River! This relaxing half-day cruise is your chance to sit back and take in the natural beauty of the region aboard our Murray River Cruise. Enjoy a delicious lunch on board as you cruise the Murray River, tea & coffee included with an on board bar for additional drink purchases.
Dolphin & Scenic Mandurah Marine Cruise
Watch as your guide showcases how to fish for crab and lobsters (seasonally adjusted) and with an on-board tank take the chance to photograph these iconic creatures. Use the onboard binoculars to look for resident wildlife: pelicans, black swans, ospreys, as well as dolphins. Cruise through the canals of Mandurah and into its wetlands, protected by the United Nations because of its wildlife. Help the Captain drive, with our custom steering wheel or help yourself to free coffee and tea and sit back and relax.
How do I redeem?
Bookings are essential prior to travel. Simply pre-purchase your voucher via the RAC Online Shop and contact Mandurah Cruise's booking office on 08 9581 1242 to book your date and time of your cruise or email reservations@mandurahcruises.com.au.
Where do I get the offer?
Vouchers for Mandurah Cruise are available for purchase from the RAC Online Shop. Select 'Buy now' to log and and view pricing.
Not a member? Find out how you can join RAC today!
Terms and Conditions
Travel dates and times are subject to availability - you may wish to check with the operator prior to purchase.
Vouchers cannot be returned, refunded or exchanged. Please choose carefully.
Some products come with an upgrade option. The additional charge is paid directly to the operator at the time of redemption.
For full terms and conditions please visit https://www.mandurahcruises.com.au/about-us/terms-and-conditions/