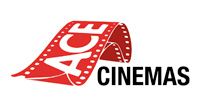 Pre purchase / e delivery
Redeem at ACE Cinemas
What do I get?
Savings available for Adult, Child and Gold Lounge tickets.
eTickets and Mailout tickets available.
How do I redeem?
Simply present your pre-purchased ticket at ACE Cinemas Midland Gate and Rockingham.
Lost your RAC membership card? Order one now
Where do I get the offer?
Tickets are available for purchase from the RAC online shop or Member Benefit Kiosks located at Member Service Centres West Perth, Carousel, Morley and Joondalup Travel Centre.
Buy online Find a service centre
Not a member? Find out how you can join RAC today!
Terms and Conditions
All movie ticket prices are inclusive of GST.Expiry of posted movie tickets can be expected to be between 2-8 months once received unless stated otherwise. Expiry of electronic movie e-vouchers can be expected to be between 2 – 6 months once received unless stated otherwise.E-vouchers must be printed prior to use unless stated otherwise.We do not guarantee that e-vouchers or posted movie tickets will be received within a specific timeframe. Due to circumstances outside of our control, delays may occur. You are reminded that e-vouchers and posted movie tickets are valid for between 2 and 8 months.Discounts do not apply on presentation of RAC Membership cards at any movie theatre or cinema.Tickets are subject to individual terms and conditions of use.
Credit card and other fees and charges may apply to online shop purchases.
When using tickets or vouchers purchased from the RAC to book online via supplier websites, booking fees may apply.