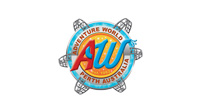 Pre purchase / e delivery
Redeem at Adventure World
What do I get?
Discounted day passes to Adventure World in both eTicket and mailout voucher format.
How do I redeem?
Simply present your pre-purchased day pass at Adventure World. Passes must be pre-purchased from the RAC and Member Card cannot be presented at Adventure World.
Lost your RAC membership card?
Order one now
Where do I get the offer?
When in season, day passes are available for purchase from the RAC online shop or Member Service Centres West Perth (Kiosk), Carousel (Kiosk), Morley (Kiosk) and Joondalup Travel (Kiosk).
Not a member? Find out how you can join RAC today!
Terms and Conditions
Card processing fee applies to Adventure World day passes purchased via the RAC Online Shop. Adventure World day passes available to be purchased from the following Member Service Centres Carousel, Mandurah, Morley, West Perth and Joondalup Travel. Day passes must be pre-purchased. Member cards cannot be shown at entry of Adventure World, pre-purchased passes must be presented.
Credit card and other fees and charges may apply to online shop purchases.
2017/2018 season passes cannot be used for the 2018/2019 season.