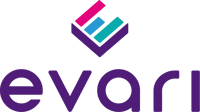 Show your card
Find out more
What do I get?
We've partnered with Evari to bring you Small Business Insurance at a special RAC rate- save 5% on your policy. Whether you're a tradie, own a restaurant or café or operate a retail entity, Evari's cloud-based insurance platform offers a world-first, fully digital, tailored insurance solution for your business.
How do I redeem?
1) Simply visit our Small Business Insurance page and click 'Find you cover'.
2) You will be taken to the Evari website where you can find the right cover for you.
3) Your member discount will automatically be applied
Terms and Conditions
Conditions, limits and exclusions apply. Before you make a decision, please check the Policy Wording to see if the policy is right for you. Small Business Insurance is underwritten by certain underwriters at Lloyd's. Evari Insure Pty Ltd ABN 49 615 973 487 AFSL 494857 (Evari) acts as a coverholder on behalf of the underwriters. RAC Insurance Pty Limited ABN 59 094 685 882, has been authorised by Evari to act as its agent in referring you to them and will receive a fee when you purchase a policy from Evari.