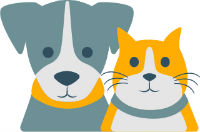 Save on RAC products and services
Get a quote online or call 13 17 03
What do I get?
We get it your cats and dogs are family too, that's why RAC Pet Insurance provides cover you can rely on. Plus when you're not using your pet insurance, you can use member benefits for great savings every day.
If you are a Bronze, Silver, Gold, or Gold Life member you can save on pet insurance.
• Bronze members save 5%
• Silver members save 7.5%
• Gold and Gold Life members save 10%
How do I redeem?
Enter your membership number when you quote online, or give us your details over the phone.
Where do I get the offer?
Get a quote online, or call 13 17 03 for an insurance quote.
Lost your RAC membership card? Order one now
Terms and Conditions
Conditions, limits and exclusions apply. RAC Pet Insurance is underwritten by RACQ Insurance Limited (ABN 50 009 704 152, AFS Licence No.233082) ('RACQ Insurance'). RAC Insurance Pty Limited (ABN 59 094 685 882, AFSL 231 222) has been authorised under binder by RACQ Insurance to arrange and issue RAC Pet Insurance as an agent of RACQ Insurance. Before you make a decision, please check the
PDS
to see if the policy is right for you.