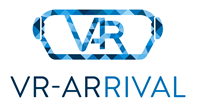 Pre purchase
Savings exclusive to RAC members
What do I get?
RAC members can now save on pre-purchased vouchers to VR Arrival.
A voucher gets you a 1 hours session which includes a 5 minute tutorial and a 55 minute VR session on any of the worlds in the VR Arrival system. You can change your world as many times as you like during your session.
Product Information
• Includes VR Arrival 1 hour session
• Fun activity for all ages
• Over 100 simulations to play and you can change during the hour
• Valid for a minimum of 5 months (From date of purchase)
• eVoucher (Option to eGift to a friend)
• Valid at VR Arrival, WA
• Valid anytime
• Please see full terms and conditions
That's the power of membership.
How do I redeem?
Present your pre-purchased voucher at the venue or book online and enter your voucher code.
Lost your RAC membership card? Order one now
Not a member? Find out how you can join RAC today!