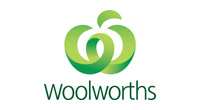 Pre purchase / e delivery
Redeem at participating stores
Win a stay at RAC Parks & Resorts
Purchase a Woolworths WISH Gift Card to the value of $95 or more from the RAC between Monday, 19 March and Saturday, 30 June and you'll go in the draw to win a share of RAC Parks and Resorts
stays worth $9,000.
» See Australia's South West on an immersive 6 night holiday for two, through Busselton and Karri Valley regions.
» Explore the southern half of the spectacular coral coast, on 6 night family holiday.
» Create memories of a lifetime on a 10 night, self-drive road trip, through the stunning Coral Coast..
See full details of prizes along with competition terms and conditions below,
What do I get?
Save 5% off Woolworths WISH Gift Cards. eGift cards and classic gift cards are available with free postage from the RAC Online Shop.
How do I redeem?
Simply redeem your pre-purchased Woolworths WISH Gift Card at a range of participating retailers including Woolworths Supermarkets, BIG W, Caltex Woolworths and more. Terms and conditions apply, see below.
Lost your RAC membership card?
Order one now
Where do I get the offer?
Woolworths WISH Gift Cards are available for purchase from the RAC online shop or selected Member Service and Travel Centres. Member Benefit Kiosks are located at the following Member Service Centres West Perth, Morley, Carousel and Joondalup Travel.
Buy online Find a service centre
Not a member? Find out how you can join RAC today!
Terms and Conditions
Woolworths Limited is responsible for the fulfilment of the terms and conditions of the WISH Gift Card. WISH Gift Cards are redeemable at participating stores including which stores accept both classic gift cards and eGift cards. Participating stores may change from time to time. WISH Gift Card terms and conditions apply.
Parks & Resorts WISH Gift Card competition terms and conditions.
Prize breakdown:
Explore Australia's South West on this immersive 6 night holiday through Busselton and Karri Valley regions
Three Nights Studio at RAC Busselton Holiday Park
Sunset Under Water Observatory VIP tour at Busselton Jetty
VIP Wine tour for two people.
Three Nights Lakeside Room at RAC Karri Valley Resort
Breakfast daily 2A
Two days of activity centre access at RAC Karri Valley Resort
$250 food and beverage voucher at RAC Karri Valley Resort
$100 WISH Gift Card
SOUTHERN CORAL COAST FAMILY HIGHLIGHTS
Three Nights 2 Bedroom Villa RAC Cervantes Holiday Park
Lobster Shack Factory Tour for the family
Self guided tour of Pinnacles
Three Nights Family Studio RAC Monkey Mia Dolphin Resort
Breakfast daily for 2A 2C
Two course dinner at the Boughshed Restaurant for 2A 2C
One course dinner at the Monkey Bar for 2A 2C
Scenic Flight over Dirk Hartog Island and Zutydorph Cliffs for 2A 2C
$100 WISH Gift Card
CORAL COAST COUPLES ROAD TRIP
Two Nights 2 Bedroom Villa RAC Cervantes Holiday Park
Lobster Shack Factory Tour for 2A
Lobster Shack 2 course dinner experience 2A
Self guided tour of Pinnacles
Three Nights Beach View Room RAC Monkey Mia Dolphin Resort
Breakfast Daily for 2A
Wula Guda Nyinda Eco Tour Digeridoo Dreaming 2A
Wildlife Cruise 2A
Three Nights Beachcomber Ningaloo Reef Resort
Breakfast Daily for 2A
Snorkel Tour
Quadbike Tour
Two Nights Cabin RAC Exmouth Cape Holiday Park
Sunset Sundowner Cruise
$100 WISH Gift Card