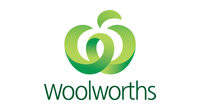 Pre purchase
Redeem at participating stores
What do I get?
RAC members can now save up to 4%* off Woolworths Group Gift Cards. Use these gift cards before you shop in store to save on your groceries, petrol, clothing, homewares and more.
How do I redeem?
Log in to the RAC Online Shop and choose between a WISH or Woolworths Group eGift Card and nominate the card value. Your discount will be applied when you purchase the eGift Card.
Pre-purchased Woolworths Group Gift Cards can be redeemed at the following locations:
Woolworths Supermarket Gift Cards save up to 4% off - redeemable at Woolworths Supermarkets only.
WISH Gift Cards save 3% off - redeemable at a range of participating retailers including Woolworths Supermarkets, BIG W, Caltex Woolworths and more.
Terms and conditions apply, see below.
Where do I get the offer?
Woolworths Group Gift Cards are available for purchase from the RAC online shop or Member Benefit Kiosks. Member Benefit Kiosks are located at the following Member Service Centres West Perth, Dianella, Carousel and Joondalup Travel.
Not a member? Find out how you can join RAC today!
Lost your RAC membership card? Order one now
Terms and Conditions
Woolworths supermarket eGift card (4%) can be used instore only. Woolworths supermarket physical gift card (3%) can be used online and instore.
Woolworths Limited is responsible for the fulfilment of the terms and conditions of the Woolworths Gift Cards. Woolworths Gift Cards are redeemable at participating stores including which stores accept both classic gift cards and eGift cards. Participating stores may change from time to time.
Woolworths Group Gift Cards terms and conditions apply.