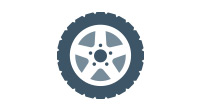 Save on RAC products and services
Buy online or call 1300 651 042
What do I get?
RAC members get 10% off tyres.
How do I redeem?
Enter your membership number online, give us your details over the phone or show your card in a branch.
Lost your RAC membership card? Order one now.
Where do I get the offer?
Book and buy online, or call 1300 651 042.