Make it easy for yourself, receive your future renewals by email.
Why switch?
Never miss a renewal and ensure you're always covered. Whether you're home or away you'll receive an email delivered straight to your inbox.
Save time - you can easily renew your insurance directly from the renewal email.
Save paper - your renewal information will be included in the email.
Please note this is only available for home and car insurance policy renewal documents.
---
How to switch to email renewals in myRAC
Step 1: Log in to myRAC
Log in to myRAC and select your policy. If you do not have a myRAC account you can easily register using your policy number.
Step 2: Select 'Manage my policy'
Scroll down to your policy and click on Manage, from the drop down list select Manage my policy.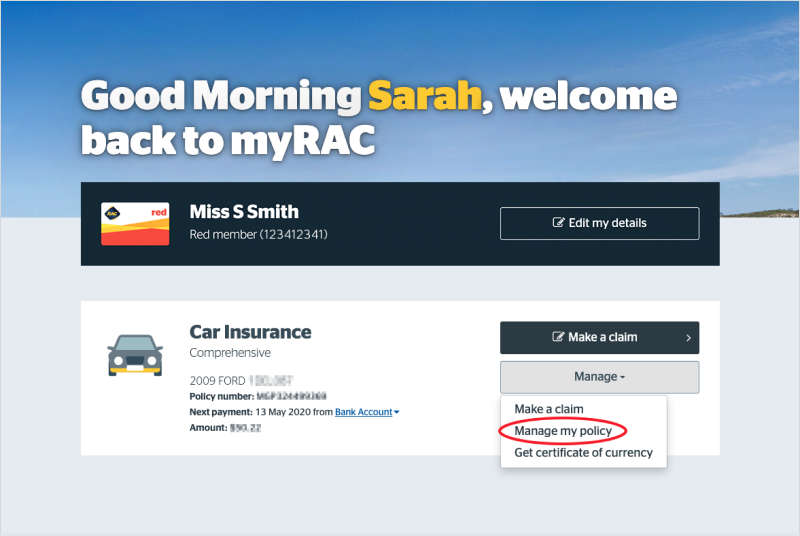 Step 3: Go to 'Change my personal details'
Choose My details from the top menu then select Change my personal details.

Step 4: Update your preferred delivery method
Scroll down and select email from the Preferred delivery method option. *Click Confirm to save the changes to your preferences.
Let's get started.
Login to myRAC Register for myRAC
---
FAQs
More about our email renewal option.