Experience the majestic South Island and diverse North Island featuring the stunning Bay of Islands. Travel in a small group on the Ultimate Coach, providing a Business Class level of comfort, service and quality without compromise.
Offering unparalleled comfort on the road, handpicked 4.5 star accommodation, more inclusions and intimate touring, a professional coach captain, and all the while travel in a small group of up to 20 travellers, there really is no better way to see New Zealand.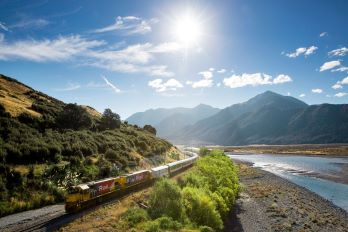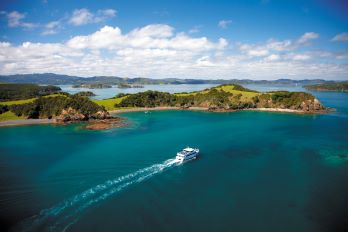 The Ultimate Coach
Be dazzled by the state-of-the-art design, purpose-built Ultimate Coach featuring 20 Business Class leather seats, panoramic viewing, extensive onboard features and a level of comfort unparalleled by any other vehicle.
20 Business Class reclining leather seats with adjustable headrest and calf support
Panoramic viewing, air conditioning, seat belts and onboard restroom
Wood grain timber tray table with built-in cup holder
Seat side personal storage providing easy access to your travel bag
Personal audio control unit with multiple music channels and a complimentary set of headphones
Stylish centre galley area equipped with refrigerated drinking fountain and fridge units
Complimentary daily onboard Wi-Fi allowance and USB charging port
A range of glossy magazines
Ultimate Tour Extras
Ultimate Small Group Touring itineraries are specifically tailored to provide a Business Class level of comfort, service and quality without compromise. Travel in style and enjoy several unique extras.
Ultimate documentation pack including travel bag and ticket wallet
Complimentary pre-dinner drink at the Welcome Dinner
Boxed mints and souvenir water bottle
Intimate Farewell Dinner including selected beverages
Wine Time discounted drinks