Find out more about the RAC's councillors who are working for a better WA. Our councillors help to guide and direct the RAC as we serve our members and work for a better WA.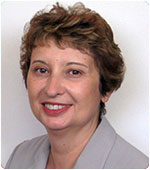 Jacqueline Ronchi – President
B.Sc (Mathematics), Grad Dip (Business), GAICD
Member of RAC Council, RAC Club Board, former chair of the RAC Group Audit and Risk Committee. Member of Catholic Development Fund Committee and Catholic Archdiocesan Finance Council, and a member of the Association of School Business Administrators.
Jacqueline has a background in information technology and financial management. She specialises in financial consultancy and data analysis in the education sector.
Professor Ross Dowling OAM – Senior Vice President
BSc, MSc (Hons), Dip Sec Tchg, Dip Rec & Spt, Grad Dip Ed Admin, PhD, GAICD
Member of RAC Council, RAC Club Board and Chair of RAC Heritage Committee. Advisor to UNESCO Global Geoparks; member of World Commission on Protected Areas; founding member of International Cruise Research Society, Advisor to Australian Cruise Association; chair of Cruise Western Australia, chair of Great South West Edge National Landscape; member of Conservation & Parks Commission of Western Australia, member of Australia's Coral Coast Tourism Board, ambassador of WA Parks Foundation and a Squad Patrol of Western Australia Police Academy. He is a life member of both Ecotourism Australia and the Forum Advocating Cultural & Eco Tourism in Western Australia.
Ross is Foundation Professor of Tourism & Hospitality in the School of Business & Law at Edith Cowan University. He works internationally in the development of travel and tourism, especially in the areas of ecotourism, cruise ship tourism and geotourism.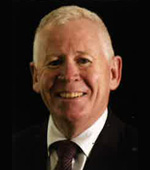 John Driscoll – Vice President
John Driscoll BEcon, MBA
MAICD Newly elected member (2018) of RAC Council.
John is a founding Director of Longreach Consulting and Deputy Chair of Rebound WA.Previous Board roles include Chairman of The Rottnest Island Authority, Trinity College, Crimestoppers, and of Marketforce Communications.
John is recognised as one of Western Australia's most experienced marketing professionals. Most recently he was CEO of Seven West Media (WA) but is best known for a 30 year career leading Marketforce. Through his involvement in Marketforce he worked as a consultant to many of Perth's leading brands as well as working across a range of public health issues with particular emphasis in the area of road safety.
Tony Evans – Immediate Past President
B Bus, Dip Ed, FCPA, FCIS, FGIA, FAICD
Chairman of RAC Council and RAC Club Board, member of RAC Sponsorship Committee, non-executive director of the Australian Automobile Association and non-executive director of St Ives Group Pty Ltd, and chairman of the St Ives Group Audit and Risk Committee. He has a number of other board positions including board member of the National Offshore Petroleum Safety and Environmental Management Authority, non-executive director of Therapeutic Guidelines Ltd and the Australasian College for Emergency Medicine.
Tony has commercial and corporate governance experience in the resources, education, health, property and not-for-profit sectors. His business career includes executive management appointments with Chevron Corporation, the Perth Diocesan Trustees, Iluka Resources Ltd, Murdoch University and WA Petroleum Pty Ltd.
Leanne Bishop
BA; LLB (UWA)
Newly elected member RAC Council (November 2019). Admitted as a Barrister & Solicitor of the Supreme Court of WA (Feb 1995). Member of the Law Society of WA and Australian Insurance Law Association (AILA).
Leanne is a practising lawyer with 25 years' experience in insurance law and litigation. Her primary focus is in the area of liability and damages for personal injuries claims arising from motor vehicle crashes. She is a founding Partner in a boutique insurance law firm which she has managed and practised in for the past 17 years. Prior to that she was a Senior Associate in a large independent WA law firm. She has previous corporate governance experience in the not for profit sector, having been on the Board of a professional performing arts company for 7 years, including two as Chair.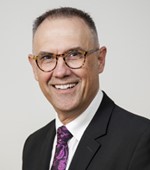 Allan Blagaich
Bachelor of Arts, Diploma of Education UWA
Member of RAC Council and the Executive Director of the School Curriculum and Standards Authority which is responsible for curriculum, standards, testing and WACE examination for all students in Western Australia.
Allan has extensive experience in secondary education and prior to his current appointment was the Executive Director Statewide Planning and also the Executive Director Metropolitan Schools for the Department of Education. Allan was previously principal at Melville Senior High School, where he was awarded Rotary Principal of the Year in 2006. In 2007 Allan was awarded a Churchill Fellowship to investigate interventions for schools deemed to be facing challenging circumstances.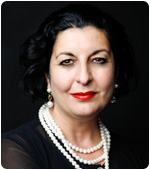 Freda Crucitti
B. App. Sc. (Psychology), Grad. Dip Psychology (Counselling), Grad. Dip. Curriculum and Educational Technology. MAICD
Member of RAC Council since November 1995 with the position of President from 2005-2007 and President of the Australian Automobile Association (AAA) from 2008-2010. Freda holds membership of Injury Matters, the Paraplegic Benefit Fund, Women in Super, Business Chicks, Citizen Network International and Australian Institute of Company Directors.
Freda holds the positions of Client Services and Strategy Director of a Tax Accounting and Financial Planning firm and the Director of a 'in-house' finance/mortgage broker firm. She was appointed to the Board of Injury Matters in November 2019.
Freda has served as a board member and Chairperson of both Therapy Focus Inc. and People Learn Productions Inc., a Lotterywest Commissioner, member of the National Road Safety Council (NRSC), Mercedes College Advisory Council (Deputy Chair), and of the Road Trauma Support WA (RTSWA) Steering Committee and Stakeholder Reference Group.
She was a registered Psychologist in WA in the 1980s-1990s and a Program Manager with the Disability Services Commission until the early 2000s. She has extensive knowledge, experience and insight in governance, strategy and service delivery across a diverse range of organisations, at a local, state and national level, with a focus on social justice, disability, road safety, community development, client-consumer engagement and financial services.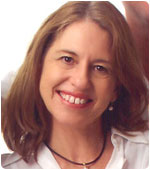 Jill Darby
MPH, BAppSc, GDipEd, GDipHthSc. GAICD.
RAC Councillor since 2001, member of the Heritage Committee and Club Board. This role supports the RAC Mobility agenda, where public policy, advocacy, education and member benefits drive the value of RAC membership and support the WA community.
Jill has a ministerial appointment, since 2007 to the Road Safety Council as Road User representative and contributed to the development of the current WA Towards Zero Road Safety Strategy 2008-2020. This role provides oversight and governance of the Road Trauma Trust Fund and advocates for vulnerable road users and implementation of the Towards Zero Road Safety Strategy.
Jill is currently a Public Health Lecturer and Health Science Coordinator in the School of Medical and Health Science at Edith Cowan University. She has also worked across all levels of Government and NGO agencies where she has gained leadership, strategy and research experiences supporting health promotion, education, healthy workplaces and injury control.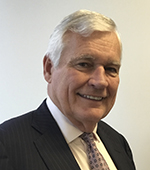 Dalton Gooding
B Bus, FCA
Member RAC Council. Director RACWA Holdings Pty Ltd, RAC Insurance Pty Ltd, St Ives Group (Chairman), Enrich Health Group Pty Ltd and RAC Finance Ltd.
Member Remuneration and Nomination Committee for RACWA Holdings. Credit Committee for RAC Finance. Investment Committee, Board Audit Committee and Board Risk Committee for RAC Insurance.
Dalton is currently the Senior Partner of Gooding Partners Chartered Accountants and was previously a Partner of EY for 14 years. He holds a number of company board positions.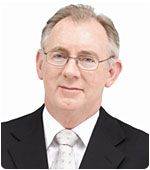 Alden Halse
CA, MAICD
Member RAC Council and past president, chairman RACWA Holdings Pty Ltd, RAC Finance Limited and RAC Insurance Pty Ltd. Member Group Audit and Risk Committee and Investment Committee for RACWA Holdings, Credit Committee for RAC Finance, and Investment Committee, Board Audit Committee, Board Risk Committee and Remuneration Committee for RAC Insurance. Member Australian Institute of Credit Management and Insolvency Practitioners Association of Australia. Member Australian Institute of Company Directors for approximately 25 years.
Alden is a chartered accountant and an official liquidator, bankruptcy trustee and registered company auditor. He was a founding partner of the Perth office of Ferrier Hodgson, Chartered Accountants. Alden is also a non-executive director of IMF (Bentham) Limited and has been a director of various other public companies.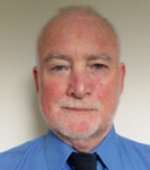 Brian Hanson
M.TrgDev, BA(Educ), GradDipHRD, GradDipArts(Counselling), GradCertCareerDev, AdvDipOHS, DipFronMngt, DipMngt(Learning), DipTrgAss, CertIVTAE40110
Brian's working career has been centred around education including adult education in the area of behavioural safety training in industries characterised as 'high risk'. This included working offshore on oil & gas platforms, delivering the WorkSafe WA 'Safety Representatives' course' as well as a wide range of accredited safety training for mine-site operations in the NW of WA.
For the last 18 months he has been a Community Representative on the MRWA 'Bunbury Outer Ring Road' project and was formerly a member of several Department of Transport/MRWA 'safety related' committees when he was working for a WA Transport Association.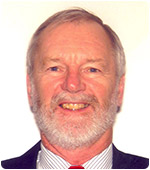 Emmerson Richardson
MBA, MSc (Eng), BSc (Eng), MIEAust.
Member of RAC Council, RAC Club Board, Institution of Engineers Australia. Past member of Chartered Institution of Highways and Transportation (UK) and Institute of Transportation (USA).
Member of Reshaping and Revitalising Committee of Committee for Perth.
Emmerson has over 40 years' experience in traffic engineering and transport planning with State Governments, Local Governments and as a transport planning consultant. As Director of Metropolitan Transport with the WA Department of Transport, he was responsible for the development of policies and strategies for Perth. He has assisted governments, industry and professional groups to review and develop transport policy and has presented widely on sustainable mobility management and related topics. Emmerson is a past chairperson of the Institution of Engineers' National Committee on Transport.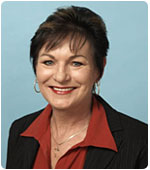 Julie Wadley
Cert Psychology, GAICD
Member RAC Council, RAC Club Board and Institute of Automotive Mechanical Engineers. Director Capricorn Society Limited and Selvas Pty Ltd trading as Wadley's Panel Beaters.
Julie has over 40 years' experience in the motor industry, and owns and runs a smash repair business. She has been a board member of the Motor Trades Association since 1999, a member of the Body Repair Division since 1997, and past chairperson. Julie has been past president and secretary of Rotary. She is a contributor to the Red Cross, Princess Margaret Hospital, Volunteer Fire Fighters, Police Down Under and various other not-for-profit organisations.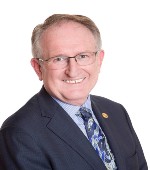 James (Jim) Walker
Jim has been a member of the RAC Council since 2019 and a Board member of RACWA Holdings since 2013. Prior to 2013 Jim worked for heavy equipment dealerships and was Managing Director and Chief Executive Officer of WesTrac Pty Ltd, for Western Australia, New South Wales, Australian Capital Territory and North East China.
Jim's current directorships include: Chairman of WA State Training Board (since 2014), Chairman of Austin Engineering Ltd (since 2016) and Non Executive Director of M G Kailis Pty Ltd. In the Not for Profit: Chairman of Motor Museum of WA (since 2018) and Chairman of Wesley College (since 2016).
Jim is a graduate member of the Australian Institute of Company Directors (AICD), and Australian Institute of Management (AIM WA), holding the position of President WA (2008 to 2010) and National President – Australia (2010 to 2013).
.
To find out more about RAC's councillors, please contact Jayne Taylor, Executive Assistant, Corporate - Advocacy & Members, on +61 8 9436 4528 or via email jayne.taylor@rac.com.au.