Find out more about the RAC's councillors who are working for a better WA. Our councillors help to guide and direct the RAC as we serve our members and work for a better WA.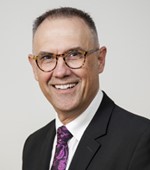 Allan Blagaich – President
Bachelor of Arts, Diploma of Education UWA
Member of RAC Council and the Executive Director of the School Curriculum and Standards Authority which is responsible for curriculum, standards, testing and WACE examinations for all students in Western Australia.
Allan has extensive experience in secondary education and prior to his current appointment was the Executive Director Statewide Planning and also the Executive Director Metropolitan Schools for the Department of Education. Allan was previously principal at Melville Senior High School, where he was awarded Rotary Principal of the Year in 2006. In 2007 Allan was awarded a Churchill Fellowship to investigate interventions for schools deemed to be facing challenging circumstances.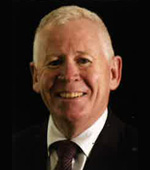 John Driscoll – Senior Vice President
BEcon, MBA, FAICD
Elected to Council 2018, John is recognised as one of Western Australia's leading marketing professionals, best known for a thirty-year career leading Marketforce, which was at the time, WA's most successful communications agency. On leaving Marketforce, John joined Seven West Media (WA) as managing director, before establishing Longreach Consulting, a specialist media consulting business.
Throughout his career John has worked as an advisor to some of Western Australia's leading brands as well as working across a range of public health and public education initiatives.
Since joining the RAC Council in 2018, John has been elected to the position of Vice President and as a member of the RAC Member & Policy Committee. He has also been appointed as Chair of the Sponsorship Committee.
John is currently Chair of Screenwest and is also a member of the Board of accounting firm BDO (WA).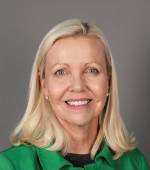 Donna Cross – Vice President
EdD GradDipHSc BEd, FAHMS GAICD
Donna Cross is a behavioural scientist and Professor with the School of Population and Global Health at the University of Western Australia and Head of the Health Promotion and Education research program at the Telethon Kids Institute. She leads a large team of researchers and practitioners who develop and test strategies to promote children's and adolescents', and their families' health, safety, and wellbeing.
In 2020 she was appointed Western Australian Node Director of the ARC Centre of Excellence for Children and Families over the Life Course; a seven-year $32m project focussed on producing and trialling innovative policy and practice to address deep and persistent disadvantage and improving life-course outcomes for Australian children and families.
Donna has been a strong advocate for children's and other vulnerable road users' safety throughout her career. This research tested road-safety initiatives to support children and families, and influenced government action, such as the introduction of 40km/hour zones around WA schools.
In recognition of her contribution to children's health research, Donna was awarded the 2012 WA Australian of the Year Award and received the Future Justice Prize for Australian leadership and initiative in the advancement of future justice.
As a volunteer for many health and education organisations, Donna actively supports the safety and wellbeing of all road users. She has served as a non-executive director on not-for-profit boards for 17-years and is a graduate of the Australian Institute of Company Directors.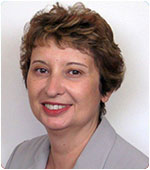 Jacqueline Ronchi – Immediate Past President
B.Sc (Mathematics), Grad Dip (Business), GAICD
Member of RAC Council, RAC Member & Policy Committee, Director of RACWA Holdings Pty Ltd, and former chair of the RAC Group Audit and Risk Committee. Member of Catholic Development Fund Committee and Catholic Archdiocesan Finance Council, and a member of the Association of School Business Administrators.
Jacqueline has a background in information technology and financial management. She specialises in financial consultancy and data analysis in the education sector.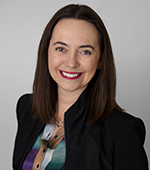 Leanne Bishop
BA; LLB (UWA)
Elected member RAC Council (November 2019). Admitted as a Barrister & Solicitor of the Supreme Court of WA (Feb 1995). Member of the Law Society of WA and Australian Insurance Law Association (AILA).
Leanne is a practising lawyer with 25 years' experience in insurance law and litigation. Her primary focus is in the area of liability and damages for personal injuries claims arising from motor vehicle crashes. She is a founding Partner in a boutique insurance law firm which she has managed and practised in for the past 17 years. Prior to that she was a Senior Associate in a large independent WA law firm. She has previous corporate governance experience in the not for profit sector, having been on the Board of a professional performing arts company for 7 years, including two as Chair.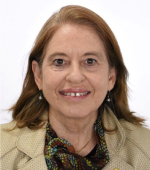 Jill Darby
MPH, BAppSc, GDipEd, GDipHthSc. GAICD.
Jill was elected to RAC Council in 2001 and is a member of the Heritage Committee. These roles support RAC's Vision for a safer, sustainable and connected future for WA. The governance roles provide oversight and contribute to RAC public policy, advocacy, education, and member benefits, providing value to RAC members.
Jill has a Masters in Public Health and Adjunct Lecturer in the School of Medical and Health Science at Edith Cowan University. She champions safer, healthier communities by strengthening partnerships and governance opportunities with all levels of Government, including as a member of City of Stirling Road Safety Advisory Committee.
Jill is a Zontian with Perth Northern Suburbs and Honorary Life Member of WA Health Promoting Schools Assoc.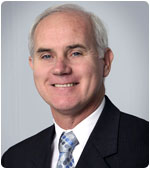 Tony Evans
BBus, DipEd, FCPA, FCIS, FGIA, FAICD
Member of RAC Council and RAC Sponsorship Committee, RAC Honorary Life Member, non-executive director of St Ives Group Pty Ltd and member of St Ives Group Audit and Risk Committee. Tony has been a member of other boards, including the Australian Automobile Association, National Offshore Petroleum Safety and Environmental Management Authority, Swan River Trust, Therapeutic Guidelines Ltd, Australasian College for Emergency Medicine, Pharmaceutical Society of Australia Ltd, Local Government Insurance Scheme, Noongar Advisory Company Ltd and Central Regional TAFE.
Tony has commercial, financial and corporate governance experience in the health, education, insurance, aged care, property, resources, government and not-for-profit sectors. His business career includes executive appointments with Chevron Corporation, Perth Diocesan Trustees, Iluka Resources Ltd, Murdoch University and WA Petroleum Pty Ltd.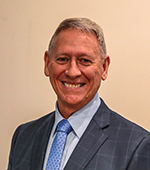 Roger Farley
Roger is nationally recognised in strategy and communications, and is a behaviour change practitioner with over 25 years of experience at a senior level. An expert in the creation and implementation of processes and campaigns for effective behaviour change based on sound public policy, data, and evidence.
Roger was the cofounder of a national partnership group which led to the sharing of road safety communications and marketing campaigns between states and territories. Roger regularly presents and facilitates communication programs at University and TAFEs across Australia.
He previously held the role of chair for the Vulnerable Road User Group and the Community Grants Committee for Road Safety, and has governance experience on panels, partnering, stakeholder relationships, community engagement, contracts and organisational brand.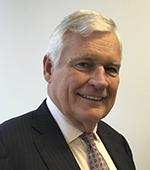 Dalton Gooding
B Bus, FCA
Member RAC Council. Director RACWA Holdings Pty Ltd, RAC Insurance Pty Ltd, St Ives Group (Chair), Enrich Health Group Pty Ltd and RAC Finance Ltd.
Member Remuneration and Nomination Committee for RACWA Holdings. Credit Committee for RAC Finance. Investment Committee, Board Audit Committee and Board Risk Committee for RAC Insurance.
Dalton is currently the Senior Partner of Gooding Partners Chartered Accountants and was previously a Partner of EY for 14 years. He holds a number of company board positions.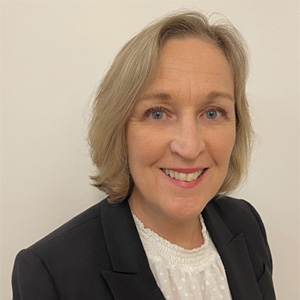 Kerry Harris
Bio to be provided.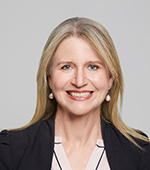 Kelly Hick
HonDUniv ECowan, LLB, DipAppSc(Dist), Dip Local Govt
Elected to the RAC Council in 2022, Kelly is an experienced multi-sector Board and Board Committee member and is a Fellow of the Australian Institute of Company Directors (AICD). Kelly is currently a Board Member of the Margaret River Busselton Tourism Association and Lishman Health Research, a Member of the ECU South West Campus Advisory Board and of the AICD South West Committee. She is also the Independent Chair of the Audit & Risk Committee of the Burswood Park Board.
Kelly's previous governing body roles include Deputy Chancellor and Member of the Governing Council of ECU and she was also the Deputy Mayor and a Councillor of the City of Busselton.
A business owner, Kelly currently operates a governance, training and strategy consultancy and a tourism business. A former lawyer, her career experience also includes senior executive roles in professional services and member-based organisations, including the RAC.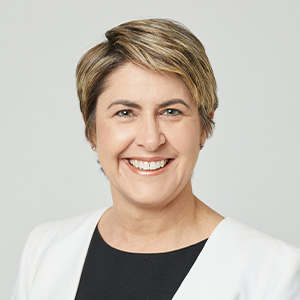 Sarah Kepert
Bio to be provided.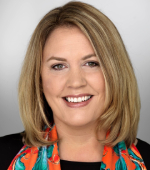 Jody Nunn
EMBA, GAICD, BA(Arts)
Appointed to RAC Council in July 2021, Jody has experience in reporting to and advising Boards, Councils and Committees as a leader and Non-Executive Director. She has recent NED experience as a Board Member and Chair of the Governance Committee at Ronald McDonald House and an on the Advisory Committee for St Johns Giving.
Jody is a Senior Executive and Non-Executive Director with experience in the arts sector with roles at Perth and Edinburgh Festivals and the Victoria & Albert Museum in UK; Government agencies Lotterywest and ScreenWest; membership organisations as the past State Manager at the Australian Institute of Company Directors and now leading the state's peak body for Reconciliation.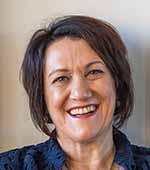 Marie Redman
Dip in Travel Management IATA
Marie was elected to RAC Council in 2022. Marie has a strong regional focus honed over 30 years of regional living, small business building, community participation and advocacy.
Marie's skills and experience in financial management, governance, destination marketing and complex problem resolution have been utilised and enhanced through service on many Boards, including the RAS WA Council, Tourism Council WA and the WA Indigenous Tourism Council.
As a regular driver on several of RAC's 'Risky Roads,' Marie advocates for safer country roads and improved driver education. As a farmer, she is also advocates for better, safer freight routes.
Marie embraces the RAC's ethos of upholding its traditional service values while championing the change and technology needed to meet our State's transport, sustainability, connection and community well-being challenges.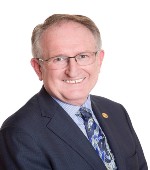 James (Jim) Walker
Jim has been a member of the RAC Council since 2019 and a Board member of RACWA Holdings since 2013 and has over 45 years of experience in the resources, construction, and agriculture sector, working with Caterpillar dealerships WesTrac, Hastings Deering and Morgan Equipment.
Jim is currently Non-Executive Chair of Austin Engineering Ltd, Chair of the Western Australia State Training Board and Chair of Motor Museum of WA (since 2018) a not-for-profit entity. He has previously held non-executive director roles in ASX, public and private companies and was as formerly National President of Australian Institute of Management (AIM) and AIM Western Australia.
Jim is a graduate member of the Australian Institute of Company Directors (AICD). Jim's focus on Apprentices and training was recognised when he was awarded the GJ Stokes Memorial Award at Diggers & Dealers in August 2014.
---
To find out more about RAC's councillors, please contact Jayne Taylor, Executive Assistant – Social and Community Impact, on +61 8 9436 4528 or via email jayne.taylor@rac.com.au.