You've read about it in the news - it's a buyer's market right now.
Over the past few years, Perth's property prices have fallen. Although 2019 isn't expected to show a full rebound in prices, there are signs that the Perth market may level out.
A shift in WA's mining and resources sector as well as growth in employment and jobs will play an important role in deciding where the property market will land.
And for those looking to get into property development, it's an exciting time.
RAC Property Finance specialises in funding residential unit developments and small residential land subdivisions in the Perth metro. For more than 25 years, the team has been providing professional hands-on service and industry experience to support local property developers and owner builders.
See two projects that our team has financed.
Kingsley
2 villas and 1 townhouse
Development Type: Triplex
Zoning: R20/40
Lot Area: 856 m2
Average Villa Area: 123 m2
Housing Type: Two 3 x 2 single storey villas and one 4 x 2 double storey townhouse
The proposal
The client is an experienced property developer and presented a well-known builder for this project. The site was in the well-established suburb of Kingsley, offering great opportunities for a residential build.
Located in a cul-de-sac, the site also faced a park and was only a short walk to local transport.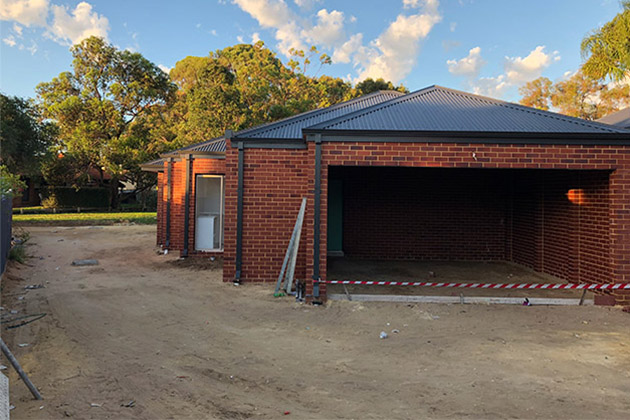 The finished project
The project was completed in March 2018 and comprised two modern villas and one townhouse, both with well-sized multiple bedrooms.
The elevations for both villas and the townhouse gave it a unique and appealing outlook.
The design was a modern double brick with variations on all three abodes to take advantage of the park next door, as well as the shape of the block.
The client's overall goal was to keep the development for investment purposes and, following completion, all three properties were rented out immediately. The RAC Property Finance facility was cleared in full by a long-term lender.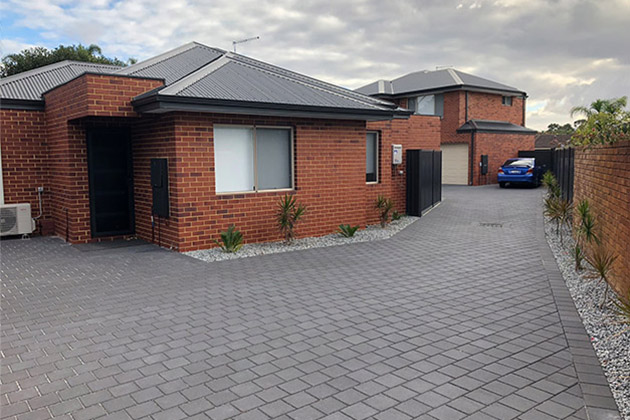 Burswood
Five terrace-style homes
Development Type: Five luxury terrace homes
Zoning: Special Use
Lot Area: 1,183 m2
Average House Area: 237 m2
Housing Type: Five 4 x 2 three storey terrace style homes
The proposal
An experienced investor and builder, this client has completed several property development projects with RAC Property Finance since 1999.
The site comprised five elevated subdivided blocks, with the plan to construct five luxury three-storey terrace homes. The blocks are uniquely placed with views of the Perth CBD, Crown Perth, the Swan River, and Optus Stadium.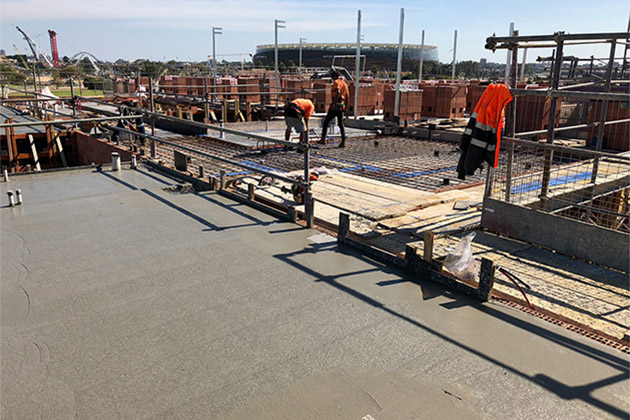 The finished project
The five lots were developed into large attractive luxury homes, with a rendered brick finish and metal deck dwellings, and was completed in January.
Buyers had the choice of either a scullery or a sauna, and all homes have a 6-star energy efficiency rating, Caesarstone bench tops, and landscaping to architectural details. The ground levels are mixed between double and quadruple garages.
Since construction began there was significant sales interest in each of the terrace homes.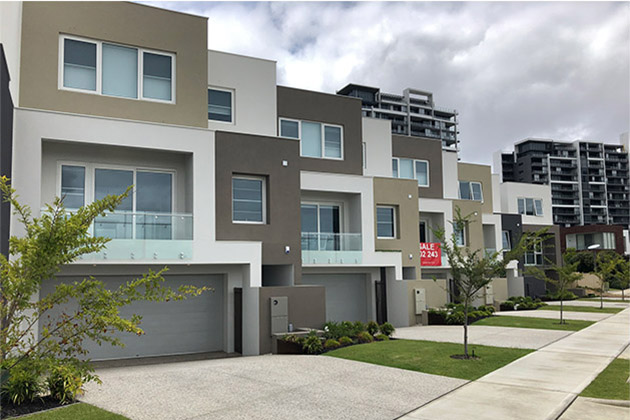 Last updated March 2019
Get started on your next project sooner

Whether you're looking for funding for a small residential unit development or small residential land subdivision, RAC Property Finance can help.