Major prize winners
Raffie
Raffie's first sunset!

Member panel comments
Raffie's one happy pooch, living the dream on one of Perth's pristine beaches. Our judges were taken by Raffie's beautiful coat and floppy puppy ears.
Simba
Exhausted after finishing that book

Member panel comments
Snuggerly Simba. Who doesn't want to be snuggled up with a good book? Our judges couldn't go past this content moggy.
The shortlisted cats and dogs
As selected by our judging panel of RAC members
Cous Cous... the cutest little boy cat there ever was!
The Siren of our household!
Meet Sophie, she was found under a house alone in the Pilbara as a 6 week old puppy. Now she's our baby girl, this is a photo of Sophie on holiday with her family.
As photogenic as you can get
Dardy, our 3 month old bullmastif x bull arab. A bundle of energy with huge paws, ears and wrinkles to grow into!
Exhausted after finishing that book
Miss Violet waiting for next pat. She super friendly and loves playing with her toy dog too, "Red Dog".
Luna Rey just waking up from a sleep in her snuggle bed
"What do you mean the holiday is over?!"
Benji - Our gorgeous 10 month old Australian Kelpie.
Pet search 2020 major prizes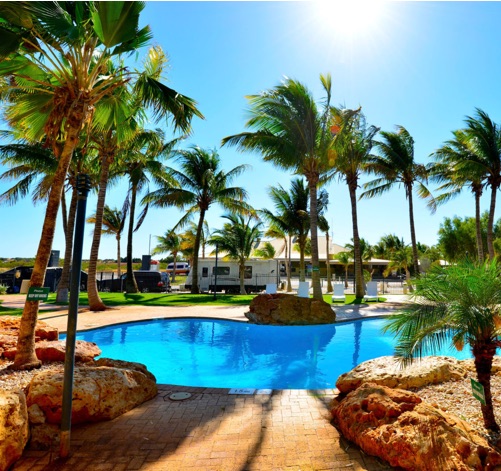 Weekly winners
Check here to see if you have been selected as one of our weekly winners
About the competition
Entry guidelines
Each person can only enter their cat or dog once in the competition.
We love all pets young or old, but to be eligible to enter and win the major prize your pet must be under 9 years of age.

If you're entering a picture of your pet through Instagram, your account must be public for us to approve your entry.

You must upload a picture or choose from your social media and complete all details required to be deemed as an entrant in the competition.
Entries must only feature one pet, photo entries with multiple pets won't be approved.
Only cats and dogs will be deemed as entries and are eligible to win the weekly and major prizes.
We love all pets whether they are alive or in pet heaven, but any deceased pets won't be eligible to win weekly or major prizes.
Once your entry has been approved, you'll receive a confirmation of your entry. If you don't receive a confirmation, reach out to us at petsearch@rac.com.au
Weekly winners will be selected and announced on RAC WA's Facebook page and featured on the competition page each Monday.
There is no public voting in this competition.
RAC members will help form a panel of judges to choose the final cat and dog major prize winners.
Major prize winners will be announced on RAC WA's Facebook page and competition page on, 5 March 2020.
Here's our tips on taking the perfect pet photo.
FAQ's
How do I enter?
- Follow our "Enter Competition" link at the top of this page and upload a picture of your pet, provide your details and accept the terms and conditions of the competition.


I already have RAC Pet Insurance, so what happens if I win?
- If you're already a member with RAC and hold a current pet insurance policy for your winning pet, we'll pay for your next year at renewal up to the value of $600.


Can I enter multiple pets?
- For this competition we can only accept one entry with one pet.


I haven't received my confirmation email
- You'll receive a confirmation email after your entry has been approved, try checking your junk folder or review the entry guidelines as it might have been rejected. If you don't receive a confirmation email within the first hour, check the pet search gallery or contact us at petsearch@rac.com.au with your first name and your entry email address.


I don't have Facebook or Instagram; so how do I enter?
- You can upload an image from your mobile camera roll or your desktop.


Can my friends vote for my entry?
- Try checking your spam folder or other email feeds like Promotion


Where can I view my pet's entry?
- The Pet search gallery features all approved entrants, a link to your entry is included in your confirmation email.


I've entered the wrong photo; can I change the photo once it's submitted?
- Drop us an email on petsearch@rac.com.au from the address you entered with and we can delete your entry so that you can re-submit


Can my friends vote for my entry?
- To ensure fairness for all pets, judging is left in the hands of the RAC member panel and RAC staff.


When do entries open and close?
- Entries open Monday 20 January 2020 at 8am and close Sunday 1 March 2020 at 5pm.


When are the weekly prizes announced?
- Each Monday during the competition period we will announce the weekly winners on our RAC WA Facebook page and on the competition page.


How can I find the weekly winners?
- We'll announce each winner on the RAC WA Facebook page or you can view the chosen winner on the competition page under "weekly winners".


When are the major prize winners announced?
- The major cat and dog prize winners are announced on the Thursday 5 March 2020 on the RAC WA Facebook, Instagram and on the this page.


What's the criteria for the RAC member panel to select the two major prize winners?
- The judges will select their top dog and cat entry from all entries approved in the Pet search 2020. Judges will be looking for entries that impress by; photos seen as funny, adorable, charming, cheeky or cute. Each photo will be judged on quality, so make sure your picture isn't blurry, heavily filtered or is a picture where your pet is not visible.


Can I win the major prize if I won a weekly prize?
-

Yes, all cat and dog entries including the weekly prize winners are eligible to win the major prizes.




Can I exchange my weekly prize for cash?
- No prizes are redeemable for cash. You can choose not to accept any weekly or major prize.


Can I enter my pet bird, rabbit, snake or fish?
- Only cats and dogs will be considered as valid entries to the competition and eligible for the weekly and major prizes.


How do I share my entry with my friends and family?
- Sharing the competition is easy, share by using the share links at the top of this page. Share the competition with your pet loving friends and family so they can enter too.


Where can I get a quote or find out more about RAC Pet Insurance?
- You can get a quick quote online here. Or give our friendly team a call on 13 17 03.
Conditions, limits & exclusions apply. RAC Insurance Pty Limited is authorised by RACQ Insurance Limited (ABN 50 009 704 152, AFSL 233 082) as an agent to issue RAC Pet Insurance. This information does not take your personal objectives, circumstances or needs into account. Read the PDS and SPDS (where applicable) before making any decision.

*Discount applies to the first year of insurance only.

Any advice provided is general only and may not be right for you. Such general advice is provided by RAC under its AFSL.