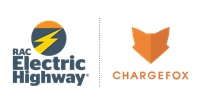 Show your card
Savings exclusive to RAC members
What do I get?
Chargefox is Australia's largest and fastest growing electric vehicle (EV) charging network. Australian owned and operated, they're committed to making EV charging simple, fast and reliable for all Aussies, because simpler charging means more EVs on the road and that's a very good thing.
As an RAC member you can now save 20%* when charging your electric vehicles at any RAC Electric Highway® location (DC ultra-rapid charge, DC fast charge and AC slow charge) and Chargefox ultra-rapid site in Australia.
Closer to home, you can find their WA ultra-rapid charging stations at:
• 832 Wellington St, West Perth WA 6008
• 10 The promenade, Australind WA 6233
For more information on the RAC Electric Highway® and to find a location near you, click here.
How do I redeem?
Accessing your discounted Chargefox EV charging prices is easy. Simply download the free Chargefox app and add your Membership Number to your profile to access the discount.
Lost your RAC membership card? Order one now
Not a member? Find out how you can join RAC today!
Terms and Conditions
* 20% off the Retail Charging Price at all Chargefox ultra-rapid sites in Australia and any RAC Electric Highway® location which includes DC ultra-rapid charge, DC fast charge and AC slow charge. For participating locations please download the Chargefox app. For terms and conditions of use of the Chargefox Network visit: https://www.chargefox.com/terms-and-conditions/
Terms and Conditions
1. The Offer may not apply where an OEM discount or entitlement applies.
2. The Offer only applies to the Retail Charging Price. Other fees and charges may apply.
3. The Offer can only be activated by Members who have completed the following steps prior to charging their vehicle:
a. Downloaded or updated the Chargefox app (on a compatible smartphone)
b. Logged into the Chargefox app and added their credit card information and RAC Membership number in their profile.
4. Discounts cannot be applied after a charge session has begun or has been completed.
5. Help and support is provided by Chargefox when using the Chargefox app or any of the Chargefox ultra-rapid sites in Australia or RAC Electric Highway® locations . This can be found in the Help & Support section in the Chargefox app.
6. The Offer may be withdrawn at any time and without notice.