If you're thinking of driving a car or motorcycle overseas, it's essential to prepare for the challenges of driving in another country. Before leaving, familiarise yourself with local road rules and road conditions and most importantly which side of the road you'll be driving on.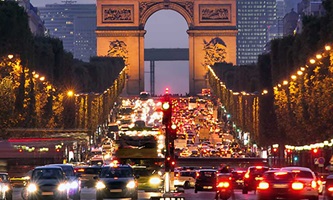 When hiring a vehicle, often your Australian Driver's Licence is not enough to legally permit you to drive. There's a good chance you will need an International Driver's Permit.
An International Driver's Permit (IDP) carries your identification details in nine languages and allows you to drive overseas without further tests or applications.
Have a look at the International Driving Permit Directory to find out if your destination requires or recommends an IDP. The directory also provides key information about driving in that particular country, such as which side of the road you drive on, the name of the local Automobile Club, reciprocal services for which you are covered whilst holding an active Automobile Club membership and their contact details.

The IDP is valid for one year unless your Australian driver's licence expires, is suspended or revoked. As an RAC Roadside Assistance member you may also be entitled to roadside services from motoring clubs in other countries.
If you are over the age of 18 and have a valid Australian drivers licence you can apply for an IDP.
...You are better off having the IDP in your pocket. Having the right paperwork on hand when someone asks for it, speeds up whatever situation you are in ...I was directly asked for it in Armenia for example.
To complete the application you will need:
• A passport sized photo (taken in the last 12months - self-upload or have yours taken at any of our RAC Member Service Centres or Travel Centres)
• A copy of your Australian drivers licence
To find out more visit
rac.com.au/idp
. Alternatively contact our friendly Touring team on 9436 4840 or email
perthtouring@rac.com.au