The RAC Imagine Program™ provides an opportunity for young Western Australians (Year 5 and 6 students) to discover past and future technologies, and learn about the changing nature of transport, mobility and road safety, whilst addressing aspects of STEAM (Science, Technology, Engineering, Art and Mathematics) and HASS subjects (Humanities and Social Sciences).
In collaboration with the City of South Perth, the Imagine Program™ will:
Help students see and experience both past and future technologies;
Educate students about AV technology; and
Discuss next steps for a safer, more sustainable and better-connected communities
During the excursion, students will participate in six planned activities including a ride on the RAC Intellibus®, a tour of the Old Mill, exploring AV technology and the future of transport, understanding the connection between coding and road safety, watch the RAC Rescue helicopters in action, and be hands-on by creating a recycled sculpture to improve the future of mobility.
The Program
Activity 1: RAC Intellibus® Ride
Students will experience Australia's very first Automated Vehicle trial and head off on a 3.5 km journey starting at the Old Mill. The RAC Intellibus® will travel along the South Perth Esplanade, where students will observe how the vehicle interacts with road users.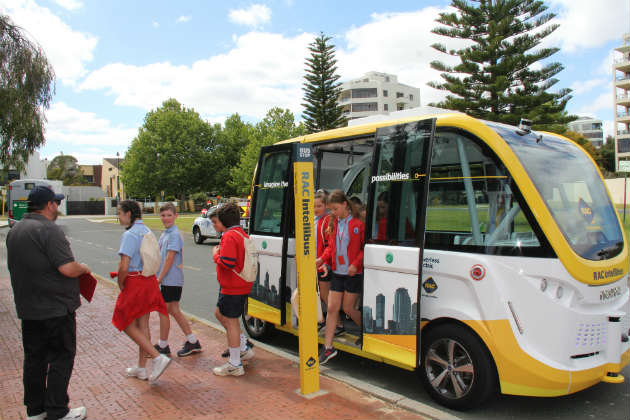 Activity 2: Old Mill Tour by City of South Perth
The Old Mill is WA's second oldest colonial building. Students will take a guided tour and experience the site's many incarnations - as a working gristmill, pleasure grounds, Water Police base and artists' retreat.
The tour juxtaposes the new technology of the Intellibus with the 19th century cogs, ropes and stones of the Mill, prompting students to contemplate the impact of technology on their everyday lives and the myriad links to past generations that are often overlooked.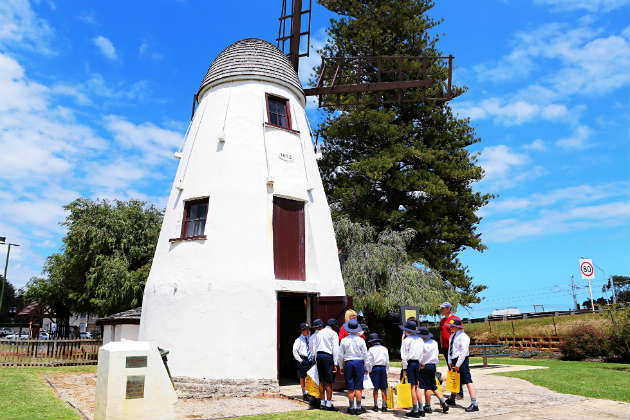 Activity 3: AV Technology and the Future of Transport
Students will learn about the technology the RAC Intellibus® uses; LiDARs, Cameras, GPS bases, radio connectors and more, and will discuss how these are essential for AV operation.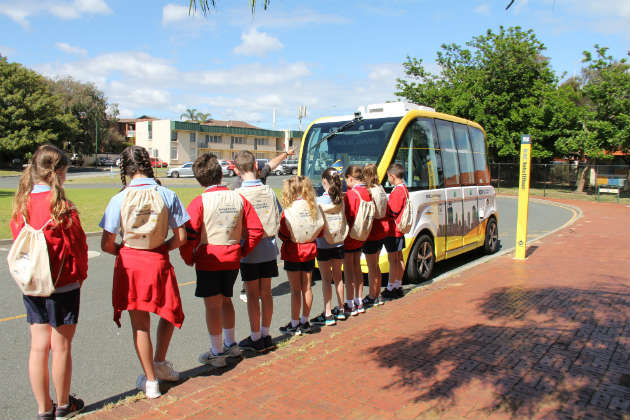 Activity 4: Coding and Road Safety
Students will use the Edison robot, which will teach computational thinking and computer programming in a hands-on way. Features of the Edison play an important role in the understanding of AV technology and coding components.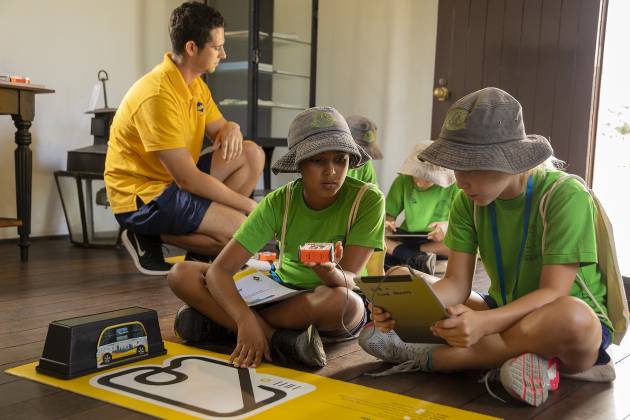 Activity 5: RAC Rescue Experience
Students will use the virtual reality headsets to experience a RAC Rescue Experience in action and attending a car accident. Students will understand the benefits of the RAC Rescue helicopter, and how the initiative supports RAC's road safety advocacy program.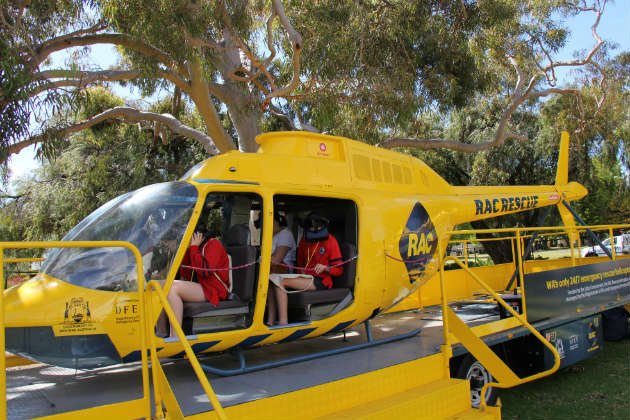 Activity 6: "Imagine the possibilities"
Students will consider the future of mobility and transport and reflect on the technologies observed throughout the day by creating their own recycled sculpture aligned to safe, sustainable and connect communities.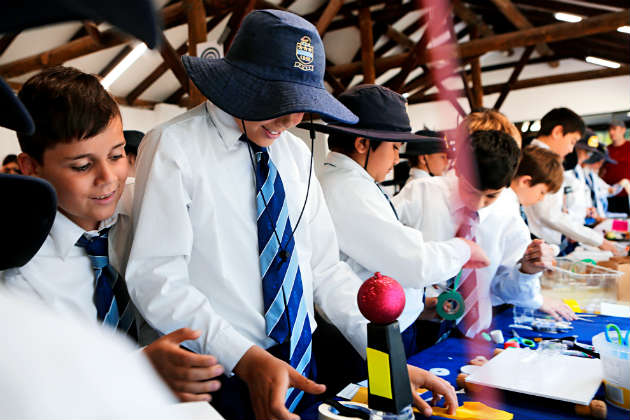 The RAC Imagine Program™ also visited regional Western Australia for the first time in 2020, providing Geraldton primary school students the opportunity to participate. Find out more.
The RAC Imagine Program™ is supported by the City of South Perth.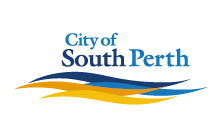 For more information contact intellibus@rac.com.au
RAC Imagine Program Terms & Conditions (PDF 165KB)