The RAC Imagine Program™ provides an opportunity for young Western Australians (Year 5 and 6 students) to discover past and future technologies, and learn about the changing nature of transport, mobility and road safety, whilst addressing aspects of STEAM (Science, Technology, Engineering, Art and Mathematics) and HASS subjects (Humanities and Social Sciences).
In collaboration with the City of South Perth, the Imagine Program™ will:
Help students see and experience both past and future technologies;
Educate students about AV technology; and
Discuss next steps for better, safer, easier and more sustainable mobility.
During the excursion, students will participate in six planned activities including a ride on the RAC Intellibus®, a tour of the Old Mill, exploring AV technology and the future of transport, understanding the connection between coding and road safety, watch the RAC Rescue helicopters in action, and be hands-on by creating a recycled sculpture to improve the future of mobility.
The Program
Activity 1: RAC Intellibus® Ride
Students will experience Australia's very first Automated Vehicle trial and head off on a 3.5 km journey starting at the Old Mill. The RAC Intellibus® will travel along the South Perth Esplanade, where students will observe how the vehicle interacts with road users.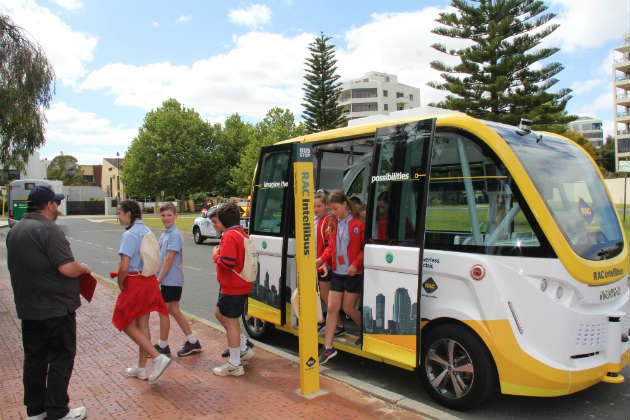 Activity 2: Old Mill Guided Tour by City of South Perth
The Old Mill in South Perth is one of Perth's best known landmarks. Built in 1835 and operating until 1859, the mill produced 680kg of flour per day at its peak. Students will be given a tour around the historic landmark and experience a journey back in time; providing a comparison for past, present and future technology.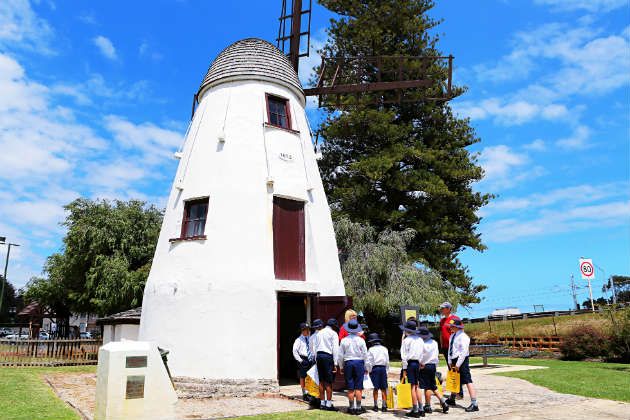 Activity 3: AV Technology and the Future of Transport
Students will learn about the technology the RAC Intellibus® uses; LiDARs, Cameras, GPS bases, radio connectors and more, and will discuss how these are essential for AV operation.
Activity 4: Coding and Road Safety
Students will use the Edison robot, which will teach computational thinking and computer programming in a hands-on way. Features of the Edison play an important role in the understanding of AV technology and coding components.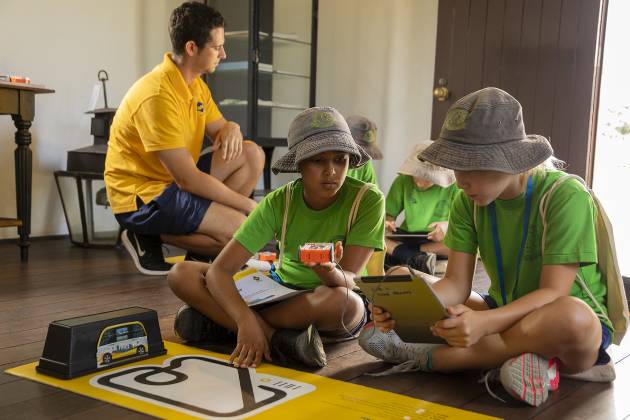 Activity 5: RAC Rescue Experience
Students will use the virtual reality headsets to experience a RAC Rescue Experience in action and attending a car accident. Students will understand the benefits of the RAC Rescue helicopter, and how the initiative supports RAC's road safety advocacy program.
Activity 6: "Imagine the possibilities"
Students will consider the future of mobility and transport and reflect on the technologies observed throughout the day by creating their own recycled sculpture. Students will communicate how their product will be safer, more sustainable, and/or more accessible.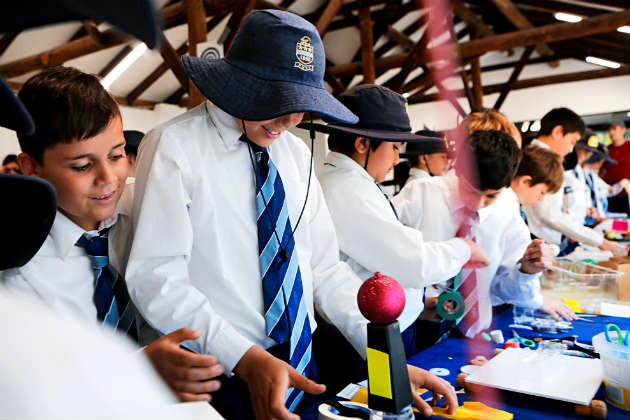 The RAC Imagine Program™ is supported by the City of South Perth.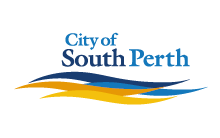 For more information contact intellibus@rac.com.au