RAC proudly supports National Road Safety Week and stopping deaths and serious injuries on our roads.
Drive so others survive
National Road Safety Week is an annual initiative to highlight the impact of road trauma on our community and remember those who have lost their lives on our roads.
Last year, 155 people died far too soon. They were the victims of road trauma in WA.
Wardrobe of Memories
To support National Road Safety Week this year, our Wardrobe of Memories illustrated one of the most difficult parts of losing a loved one; sorting through their clothes. Each item in the wardrobe represented someone who never made it home to their family last year.
First steps never taken, one less kid in the classroom, a life-long marriage lost, a bucket list not fulfilled...
The Wardrobe of Memories is a reminder to remember your loved ones before you speed, touch your phone or drive under the influence.
Don't make them clear out your wardrobe.
Where to see it: The Wardrobe of Memories will be at Mandurah Forum from Tues, 1 June. It was displayed in Yagan Square and Lakeside Joondalup Shopping Centre during National Road Safety Week.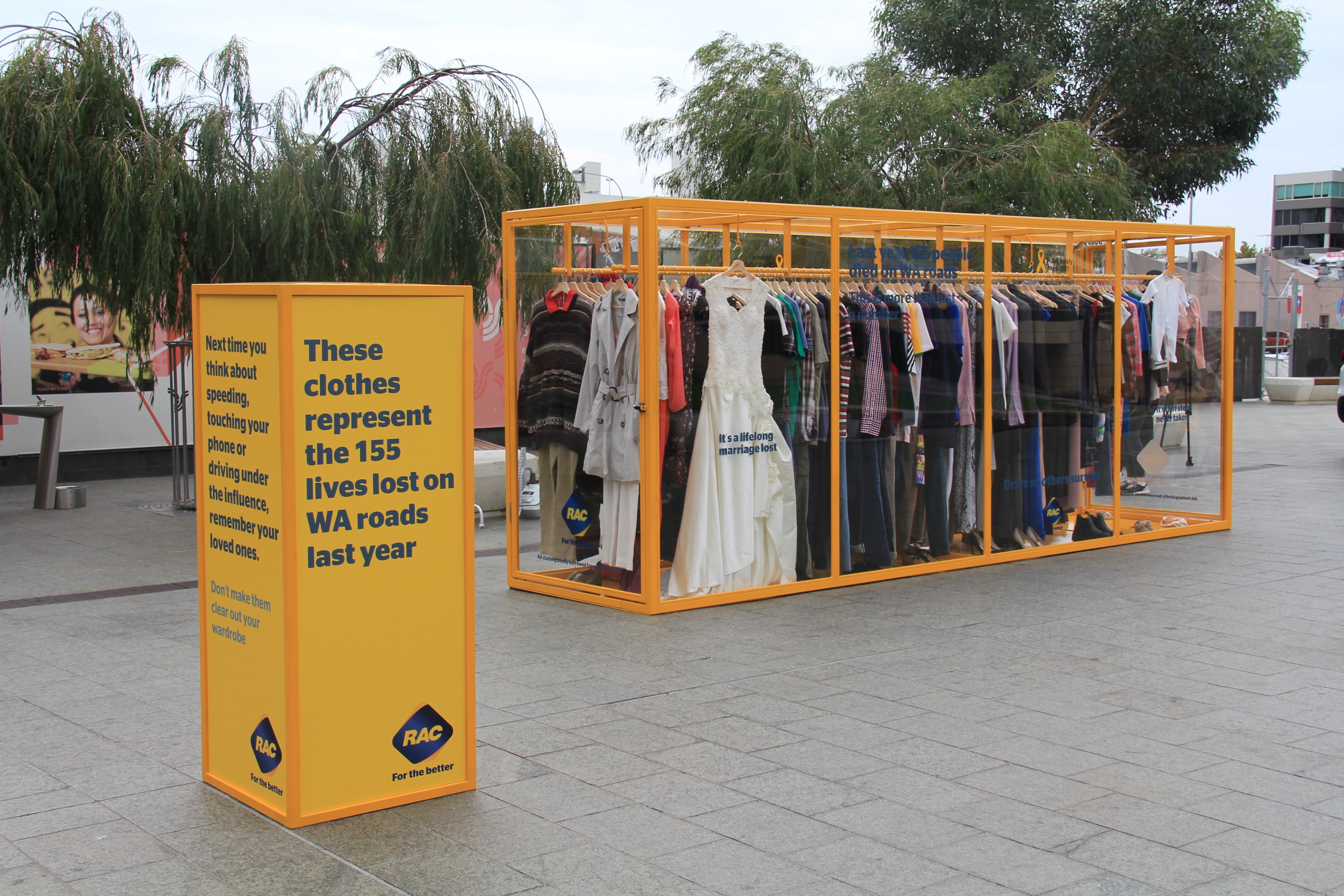 Get involved
Support National Road Safety Week by making a pledge to help save lives and stop serious injuries on our roads.
Why is RAC supporting National Road Safety Week?
RAC has been advocating for road safety since we were formed in 1905. More than 115 years later, this remains at our core and we have championed many important initiatives over the course of our history.